Category:

Net Worth:

$12 Million

Date of Birth:

Oct 31, 1967 (55 years old)

Place of Birth:

South Dallas

Gender:

Male

Height:

6 ft 2 in (1.88 m)

Profession:

Singer, Actor, Record producer, Rapper, Musician, Presenter

Nationality:

United States of America
💰

Compare Vanilla Ice's Net Worth
What is Vanilla Ice's net worth?
Vanilla Ice is an American rapper, actor, and television host who has a net worth of $12 million. He is best known for his 1990 hit "Ice Ice Baby" and his cover of "Play That Funky Music" off his debut album "To the Extreme." "Ice Ice Baby" was the very first hip hop single to reach number one on the Billboard charts.
Early Life
Vanilla Ice was born Robert Matthew Van Winkle on October 31, 1967, in Dallas, Texas. Van Winkle is the name of the man his mom was married to when he was born. His mom divorced that man with Van Winkle was four. He never knew his biological father. His mother remarried a car salesman and Van Winkle spend his childhood moving back and forth between Dallas and Miami, where his stepfather worked. Van Winkle learned to breakdance when he was 13 and started getting into the early hip hop scene. His friends gave him the nickname Vanilla Ice because he was the only white boy breakdancing. He didn't like the nickname, but it stuck. Soon he started taking place in rap battles at parties under the moniker MC Vanilla. In Texas, Van Winkle formed a breakdancing group called The Vanilla Ice Posse. He was 16 when he wrote "Ice Ice Baby."
In 1985, Ice graduated from high school and competed in motocross. He won three championships and was considering a career in the sport when he broke his ankle during a race and lost interest in it. He used the downtime while his ankle was healing to perfect his dance moves. He started beatboxing and breakdancing as a street performer in malls. One night, he went to a nightclub called City Lights where a friend dared him to take part in the open-mic night. He was a hit with the crowd and the club's manager asked Ice if he wanted to be a regular performer there. Ice said yes. He opened for N.W.A., Public Enemy, 2 Live Crew, Tone Loc, Paula Abdul, and more while working at City Lights.
In early 1987, Ice was stabbed five times in a fight outside the nightclub. He was in the hospital for 10 days. Two years later, as part of the Stop the Violence Tour, he opened for Ice-T, Sir Mix-A-Lot, and others.
Career
His manager saw great promise in Ice during the Stop the Violence Tour and the two began working on Ice's demo tape. In 1989, the independent record label Ichiban Records released "Play that Funky Music" as the A-side of the single and "Ice Ice Baby" as the B-side. A DJ at a Georgia radio station played "Ice Ice Baby" on accident, he'd intended to play "Play That Funky Music." The audience went nuts for "Ice Ice Baby."
"Ice Ice Baby" became a huge hit. Then, one night rapper Suge Knight and his bodyguards were eating at the same West Hollywood restaurant as Van Winkle. Knight and his bodyguards sat down at Ice's table. Later that night Knight showed up at Van Winkle's hotel room on the 15th floor of the former Bel Age Hotel (currently the London Hotel) on Sunset Boulevard. According to Ice's recollection. Knight pulled him out onto the balcony and threatened to throw him off unless he signed the rights to "Ice, Ice Baby." Van Winkle did sign the rights over. Knight used that money to finance Death Row Records.
Van Winkle's debut album "To the Extreme" is the fastest selling hip hop album of all time. The album topped the album charts for 16 weeks. Van Winkle released five more studio albums: 1994's "Mind Blowin'," 1998's "Hard to Swallow," 2001's "Bi-Polar," 2005's "Platinum Underground," and 2011's "W.T.F. (Wisdom, Tenacity, and Focus)." He also recorded an album of cover songs called "Vanilla Ice is Back" in 2008.
Vanilla Ice contributed to the soundtrack of the movie "Teenage Mutant Ninja Turtles II: Secret of the Ooze" with the song "Ninja Rap," which Vanilla Ice performed in the film. In 1991 he was paid $1 million to appear as the star of the critically panned movie "Cool As Ice."  Years later, Vanilla appeared on season two of the reality television show "The Surreal Life." Since 2010, he has starred in the DIY Network show "The Vanilla Ice Project." The show follows Ice as he flips houses in Florida. The show had 105 episodes spanning nine seasons at its conclusion in 2019.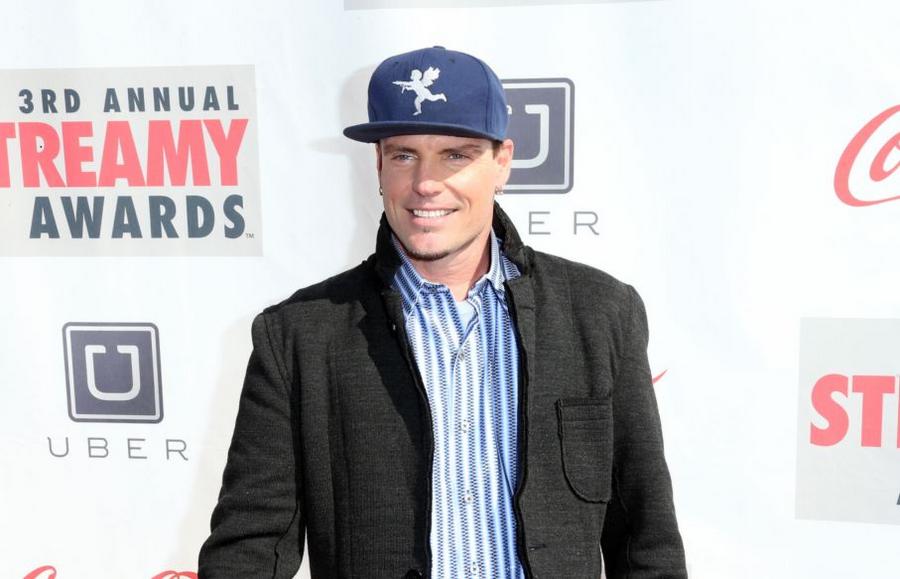 Personal Life
Vanilla Ice dated Madonna for eight months in 1991-1992.
Ice attempted suicide with a heroin overdose on July 4, 1994, but was revived by his friends.
In 1995, Ice took a break from music, rather focusing on motocross and jet skiing in Florida. By the summer, Ice was the world's No. 6-ranked sit-down jet ski racer, competing nearly every weekend and earning a Kawasaki sponsorship.
Ice married Laura Giaritta in 1997; they have two daughters, Dusti Rain (born 1998) and KeeLee Breeze (born 2000). She filed for divorce in 2016. Vanilla Ice had his third child with a new wife in 2018.
Divorce and financial status
In November 2018, Vanilla Ice's wife of 21 years, Laura, filed documents connected to their divorce which showed that his monthly income averages $68,000 (around $800,000 per year). We also learned that Ice has $3 million worth of liquid assets, owns 15 properties, eight cars, and a boat that have a combined worth of around $5 million total. His real estate portfolio might be worth MUCH more, depending on market conditions and valuations. After receiving this information, a judge ordered Ice to pay $121,000 in previous support payments plus $10,000 per month until a final settlement is reached.
Real Estate
In 2018, Vanilla Ice put his Melbourne Beach, Florida house on the market for $4.8 million. The waterfront home, which was featured on The Vanilla Ice Project, has 4 bedrooms and 2 baths.
In October 2019, Vanilla Ice transferred ownership of his Florida home to his ex-wife for $10. It showed up on the market in August 2020 for $909,000.