Prince Net Worth
Prince net worth: Prince was an American singer, songwriter, musician and actor who had a net worth of $200 – $300 million at the time of his death in April 2016. The range of net worth depends largely on the value of his likeness rights and other intellectual property like his music copyrights.
During his career, Prince sold more than 100 million albums worldwide and was one of the most successful concert acts of his time. Prince's music style was influenced by rock, R&B, soul, New Wave, electronica, disco, funk, folk, jazz, rap, blues, psychedelia, and hip hop. Prince was famous for playing most, if not all, of the instruments on his recordings. Tragically, Prince died in 2016 at the age of 56 from an accidental drug overdose.
Estate Value: Prince famously owned most of his work, including – most importantly – his publishing rights, AKA the copyrights to his songs. When Prince died he did not have a will. The value of his estate passed to six adult family members (one of whom, a half-brother, died in 2019).
In the years following Prince's death, there was a furious debate over the value of Prince's estate. The estate's administrator, Comerica Bank & Trust, submitted an estimate of $82.3 million as the total value of Prince's assets which includes real estate, music rights, name and likeness. In January 2021, the Internal Revenue Service claimed Prince's estate was drastically undervalued and is actually worth $163.2 million. The IRS apparently served his estate with a notice of delinquency in June 2020 seeking an additional $32.4 million in federal taxes dating to the 2016 tax year plus an additional $6.4 million "accuracy related penalty". Comerica and Prince's estate requested a trial over the dispute.
Assets: From the IRS and Comerica fight, we have a pretty clear idea of the exact assets controlled by Prince at the time of his death, and their disputed values. Below is a breakdown of the most significant assets and their values:
NPG Publishing – the entity that owns his songwriting copyrights. Comerica pegged the value of NPG at $21 million. The IRS pegged the value at $37 million.
"Writer's Share" of songwriting catalog – Comerica pegged $11 million. The IRS pegged $22 million.
NPG Records  – Prince's record label. Comerica pegged the value at $19.4 million. The IRS pegged $46.5 million.
Paisley Park – 149 acre of mostly undeveloped land in Chanhassen, Minnesota. Comerica pegged $11 million. IRS pegged $15 million.
Early: Prince was born Prince Rogers Nelson on June 7, 1958 in Minneapolis, Minnesota. His mother Mattie Della was a jazz singer and his father, John Lewis Nelson, was a pianist and songwriter. His parents and all of his grandparents hailed from Louisiana. Prince's sister Tyka was born two years after Prince. Encouraged by his parents, both siblings had a strong interest in music. Prince wrote his first song on his father's piano when he was just seven years old. Prince's parents divorced when he was ten, and from then on he had a fractured relationship with his parents and eventually stepparents and half-siblings. He would often bounce from home to home. Prince's dad ultimately kicked him out. Prince played football, basketball, and baseball at Central High School. He was also a student at the Minnesota Dance Theatre. He continued to play recreational basketball as an adult.
Career: In 1973, Prince met songwriter and producer Jimmy Jam. Jimmy Jam was thoroughly impressed with Prince's musical talent and his mastery of a wide range of instruments. Prince created his demo tape in 1976 with producer Chris Moon in his Minneapolis studio. After initial failure to get a recording track, Moon brought the tape to Minneapolis businessman Owen Husney who signed Prince to a management contract. Husney helped him create a new demo tape that resulted in interest from dozens of large record companies. Prince signed with Warner Bros. Husney and Prince left Minneapolis for Sausalito, California to record his first album at Record Plant Studios.  Prince released his first album "For You" on April 17, 1978. Prince wrote, arranged, composed, produced, and played all of the 27 instruments on the recording himself.
Next, he released the self-titled album "Prince" in October 1979. This album catapulted him to fame with two top hits, "Why You Wanna Treat Me So Bad?" and "I Wanna Be Your Lover." In 1980, he released Dirty Mind, which became notorious for its sexually explicit material. Recorded in his own studio, the album went Gold. 1981 marked Prince's first appearance on Saturday Night Live, performing "Partyup." He toured in support of his next album, Controversy, opening for the Rolling Stones on their US tour.
Purple Rain: From 1984-1989, Prince referred to his band as The Revolution. Prince had required his management to obtain a deal for him to star in a film, despite the fact that his exposure was still somewhat limited at this point. The deal resulted in the infamous hit film, Purple Rain, in 1984. Prince starred in it and did the soundtrack. The film was loosely autobiographical. Purple Rain sold more than 13 million copies in the US. It spent 24 straight weeks at No. 1 on the Billboard charts and Prince won an Oscar for Best Original Song Score. Songs from the film like When Doves Cry and Let's Go Crazy became international chart-toppers. 1984, Prince had the Number 1 album, single, and film in the US simultaneously, marking the first time a singer had ever obtained all three at the same time. One track off the album, Darling Nikki, resulted in the founding of the Parents Music Resource Center and the subsequent use of a now-standard warning label that read Parental Advisory: Explicit Lyrics on the covers of records that have been judged to contain lyrics not suitable for minors.
Late '80s: Prince's next album after Purple Rain was Around the World in a Day in 1985. It went straight to number one and stayed there for three weeks. The single Raspberry Beret reached No. 2 on the charts. His next album, Parade, went to number 3 and spawned the hit single Kiss. After his Hit n Run tour in support of Parade, Prince disbanded the Revolution and fired his famous duo of co musicians, Wendy & Lisa. 
The '90s and beyond: In the 90s, during a drawn-out confrontation with his then recording company, Warner Bros, Prince changed his name to an unpronounceable symbol. At that time he was generally referred to as The Artist Formerly Known as Prince. He stopped using the "Love Symbol" as his name and reverted back to his old name once his relationship with Warner Bros had officially ended, in May 2000. Prince released five records between 1994 and 1996 and signed with Arista Records in 1998. With Arista Records, Prince released 16 more albums. His most successful album of the 2000s was 2004's Musicology. Prince's final album, Hit n Run Phase Two, was released in 2015. Prince has long been regarded as one of the most talented and versatile musicians of all time.
Paisley Park: In 1985, Prince founded his own label Paisley Park Records and NPG Records, which he used to self-produce and write his music. Paisley Park is also a physical location; a giant, 65,000 square foot recording complex where Prince lived and worked in Chanhassen, Minnesota, just outside of Minneapolis. The studio was designed by BOTO Design architecture firm. Paisley Park officially opened on September 11, 1987. It contained two live music venues that served as Prince's rehearsal spaces. While the Paisley Park record label folded in 1994, Prince continued to live and record at Paisley Park Studios, often hosting huge, lavish parties for other musicians and entertainers. Tragically, Prince was found dead in the elevator of Paisley Park on April 21, 2016. Before he died, it had been his intention to establish the estate as a public venue, in the same vein as Graceland. Tours of Paisley Park began in October 2016. Graceland Holdings, the same company that manages Graceland, organized the tours. The tours include the studios where Prince recorded, the sound stages where he rehearsed, and thousands of artifacts from his personal archives including his wardrobe, awards, instruments, rare recordings, cars, and motorcycles. Prince's ashes were previously on display in an urn in the main entrance of the park, but they've since been removed and put in a vault in the basement that also contains unreleased material and top-secret songs.
Death: On April 7, 2016, Prince postponed two shows in Atlanta, releasing a statement saying he was recovering from the flu. He rescheduled for April 14 and performed his final show on that day, even though he was still feeling unwell. On a flight back to Minneapolis the next morning, Prince became unresponsive. His private jet made an emergency landing in Illinois where Prince was hospitalized and received Narcan, a medicine used to block the effects of an overdose of opioids. After he was revived, he left, against medical advice. He was seen shopping at a record store, cycling, and at an impromptu dance party at Paisley Park the next day. A 911 call came in the morning of April 21 requesting an ambulance be sent to Paisley Park. Prince was found unresponsive and the paramedics performed CPR, but it was discovered that he had been dead for over six hours. On June 2, the official word was that Prince had died of an accidental overdose of opioid Fentanyl. He was 57.
Accolades: Prince won a Golden Globe, seven Grammy Awards, and an Academy Award during his career. The recording artist reportedly has several hundred unreleased songs in his catalog. He was inducted posthumously into the R&B Music Hall of Fame in 2016.
Personal Life: Prince married Mayte Garcia in 1996. He was 37 and she was 22. They had a son, Amirr Nelson, in 1996 who died at one week old of a rare genetic syndrome. The couple divorced in 2000. Prince was married to Manuela Testolini from 2001-2006.
Prince followed a strict vegan diet and became a Jehovah's Witness in 2001.
He didn't speak publicly of his philanthropy, but his humanitarian and charitable efforts were the subject of much publicity after his death. He anonymously donated large chunks of cash to libraries, and anonymously paid off medical bills of various struggling musicians, as well as countless other acts of charity.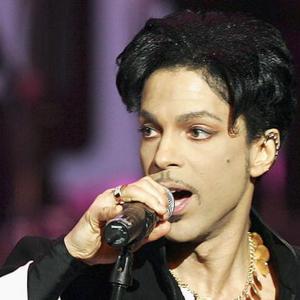 Prince
| | |
| --- | --- |
| Net Worth: | $200 Million |
| Date of Birth: | Jun 7, 1958 - Apr 21, 2016 (57 years old) |
| Gender: | Male |
| Height: | 5 ft 2 in (1.575 m) |
| Profession: | Musician, Multi-instrumentalist, Music Arranger, Singer, Record producer, Songwriter, Singer-songwriter, Actor, Dancer, Writer |
| Nationality: | United States of America |
All net worths are calculated using data drawn from public sources. When provided, we also incorporate private tips and feedback received from the celebrities or their representatives. While we work diligently to ensure that our numbers are as accurate as possible, unless otherwise indicated they are only estimates. We welcome all corrections and feedback using the button below.