Michael Jackson Net Worth
What was Michael Jackson's Net Worth?
Michael Jackson was an American singer, songwriter, actor, producer and philanthropist who had a net worth of negative $500 million at the time of his death. Technically speaking, one could argue that at the time of his death, Michael was in debt to the tune of $500 million thanks to decades of overspending and over-borrowing. To date he has sold over 750 million albums, including 35 million that were sold in the year following his death.
In the decade between 1985-1995, Michael Jackson comfortably earned between $50 and $100 million per year through touring, record sales, endorsements and merchandise. Unfortunately, Michael spent the money just as fast as he earned it. His lavish lifestyle cost about $50 million a year to maintain. He paid out $12 million to his baby mama Debbie Rowe, spent another $20 million settling a child molestation case, not to mention tens of millions on attorneys. Neverland Ranch cost $19.5 million to buy and a whopping $10 million a year to maintain. He spent $35 million remodeling the compound into his own amusement part. And then there were the Bentleys, the antiques, the art, the exotic animals, and those famous diamond encrusted gloves. Jackson also spent between $50 and $100 million on movie and music projects that never got off the ground.
Even after his death, Jackson has remained one of the most popular and profitable celebrities in the world.
Michael Jackson Net Worth at Death
Technically, Michael Jackson's net worth at the time of his death was negative $500 million. In order to finance his lifestyle, at one point Michael took a $380 million loan from Bank of America, using his 50% ownership stake in the music publishing company Sony/ATV as collateral. The interest alone on that loan was tens of millions annually. Within just a few years he blew through the whole $380 million plus $120 million. That is why at the time of his death in 2009, Michael Jackson was $500 million in debt.
Music Catalog
Michael's most valuable asset at the time of his death was his music catalogue. While the copyright value of his own songs was estimated to be worth $100 million, the crown jewel of his net worth was his portfolio of other artist's songs, especially those from The Beatles. Michael's first foray into owning music rights began when he purchased the catalogues of Sly and the Family Stone in the early 1980s. He then bought a series of classic singles like "Great Balls of Fire", "Shake Rattle Rattle and Roll", "When a Man Loves a Woman" and "Runaround Sue" to name a few. But the biggest win came in November 1984 when Michael purchased The Beatles catalogue ATV music for $47.5 million. The Beatles catalogue was eventually merged with Sony to create a 50/50 joint venture called Sony/ATV which today is estimated to be worth $2-4 billion.
Buying the Beatles
Back in 1984, Robert Holmes owned The Beatles' song catalogue. The Australian business magnate was putting it up for sale in the form of ATV Music Publishing, a company he had formed that owned the rights to about 4,000 songs including a division called Northern Songs, which was the music publishing arm of The Beatles. The fact is that Paul McCartney and John Lennon signed a terrible contract at the beginning of their career that gave the publishing rights to more than 250 songs to Northern Songs. In 1984, Paul McCartney and Yoko Ono were given the opportunity to buy the Beatles catalogue but passed because the $40 million price tag was too high.
In the meantime, then 25-year-old Michael Jackson was fresh off the incredible success of Thriller and in the middle of a two year long shopping spree for music publishing rights. He invested millions between 1982 and 1984 buying up publishing rights from such artists as Sly and the Family Stone and such hits as Great Balls of Fire, When a Man Loves a Woman, and Runaround Sue, to name just a few. Jackson's longtime attorney John Branca heard that the ATV catalogue/The Beatles catalogue was for sale and approached Michael about buying it. Michael told him to spare no expense and so, with the highest offer at $40 million, Jackson and Branca offered $47.5 million ($115 million in today's dollars).
From that point on, Michael was free to license any Beatles song, which he did in 1987, when he licensed Revolution to Nike for $500,000. In that deal, Jackson got $250,000 and McCartney and Lennon received $125,000 each since they still owned songwriter's royalties.
Merging With Sony
In 1995, Sony approached Michael with an incredible offer. Sony offered to pay him $95 million ($230 million today) to merge ATV music with their catalogue and create a new 50/50 owned publishing powerhouse. Michael agreed and instantly earned back twice his initial investment while also gaining 50% ownership of a much bigger music publishing company. Furthermore, Jackson still controlled 100% of his own songs through a separate company called Mijac Music.
The new Jackson/Sony company would be known as Sony/ATV Music Publishing and would grow over the next decade to 200,000 songs. Between 2005 and 2013, Sony/ATV grew to control two million songs—including the catalogues and songs of artists including Lady Gaga, Bob Dylan, Beck, and Eminem. In 2012 alone, the company earned $1.25 billion from licensing and royalties and had an income of $500 million. Today, the company is worth between $2-4 billion.
Earnings and Expenses
During his lifetime Jackson made about $500 million from his own music, concerts, videos and endorsements but at the time of his death in 2009 he was essentially $500 million in debt. Jackson was left penniless after he spent all of his money on an elaborately complicated and luxurious lifestyle. He spent between $30 and $50 million per year on his lifestyle alone and racked up massive unpaid bills with his lawyers, agents and publicists. A few highlights:
$17 million to purchase the Neverland Ranch plus $5 million in annual maintenance costs
$20 million to settle a child molestation lawsuit.
$65 million on a variety of video projects, including the 35-minute film "Ghosts" that he co-wrote with Stephen King
$12 million divorce settlement with girlfriend Debbie Rowe.
$5 million in annual interest payments on his debts.
Tens of millions spent on Bentleys, antiques, art, clothes, chimpanzees, diamond-encrusted gloves and other trinkets.
In order to fund his ongoing lavish lifestyle, Jackson took out a $380 million loan against the value of his music catalogue. The pop star was notoriously naïve when it came to his finances and he had an over inflated sense of his new worth. Towards the end of his life, he entered a tailspin of financial transactions with banks, hedge funds and other shady characters in an attempt to maintain his lifestyle while staging a professional and financial comeback. Before his death, Michael had spent through the entire $380 million loan and had little hope of making the interest payments, let alone paying back the principal. This debt is the main reason Michael was forced to stage the comeback tour "This Is It" which arguably was the cause of his death.
Who Inherited Michael Jackson's Estate?
In the years after his death, Michael Jackson's executors have staged an aggressive financial come back. One of their primary goals was to return the estate to solvency so they did not have to sell his prized music portfolio.
Michael's will expressly left 40% of his assets to his three children, to be split evenly. Another 20% was left to various children's charities and the final 40% was left to support his mother Katherine. Upon Katherine's death, that 40% balance goes to Michael's kids, which means eventually his three children will split 80% of the estate.
Jackson Estate Net Worth Post Death
Ironically, dying was probably the best thing that ever happened to Michael's finances. In the years since he died on June 25, 2009 he has consistently been the highest-earning dead celebrity on the planet. Beginning almost right after Michael's death, his executors moved to shore up the pop star's finances. They immediately sold Michael's future music rights to Sony for $250 million, which at the time was the largest record deal in history. His lawyers also combed through thousands of hours of personal home video from the last year of his life to produce a movie called "This Is It" which was released in theaters around the world. To date, the film has made over $500 million. After the success of the movie and the record contract, many other endorsers came calling. Pepsi struck a deal to license Michael's image. Cirque du Solei produced two Las Vegas shows around his music and image. Jackson's estate is 50/50 partners with the Cirque du Solei on both shows. Furthermore, Michael Jackson left tens of thousands of personal items and memorabilia which are being stored in three giant warehouses in Southern California. The items are to be stored until all three of his children reach 18, at which time they can decide what they wish to keep and what can be auctioned off.
His 50% stake in the Sony/ATV music catalog generates eight-figure dividends for his estate to this day.
Since Michael Jackson died in 2009, his estate has brought in over $700 million. More than any other living artist in that time. His executors have easily paid back his loan from Sony and have secured the future of his billion-dollar music catalogue. Earnings milestones:
2018: $400 million
2017: $75 million
2016: $825 million
2015: $115 million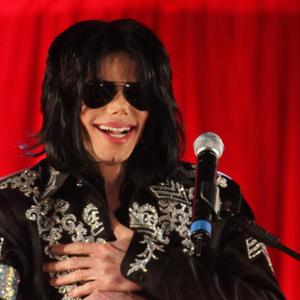 Michael Jackson
| | |
| --- | --- |
| Net Worth: | $500 Million |
| Date of Birth: | Aug 29, 1958 - Jun 25, 2009 (50 years old) |
| Gender: | Male |
| Height: | 5 ft 8 in (1.75 m) |
| Profession: | Entertainer, Singer-songwriter, Musician, Choreographer, Record producer, Actor, Businessperson, Film Producer, Dancer, Film Score Composer |
| Nationality: | United States of America |
All net worths are calculated using data drawn from public sources. When provided, we also incorporate private tips and feedback received from the celebrities or their representatives. While we work diligently to ensure that our numbers are as accurate as possible, unless otherwise indicated they are only estimates. We welcome all corrections and feedback using the button below.