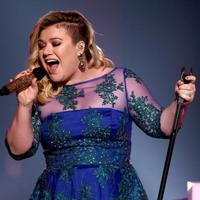 | | |
| --- | --- |
| Net Worth: | $45 Million |
| Salary: | $14 Million |
| Date of Birth: | Apr 24, 1982 (40 years old) |
| Place of Birth: | Fort Worth |
| Gender: | Female |
| Height: | 5 ft 3 in (1.61 m) |
| Profession: | Singer-songwriter, Actor, Record producer, Singer, Songwriter, Philanthropist |
| Nationality: | United States of America |
What is Kelly Clarkson's net worth?
Kelly Clarkson is an American singer, songwriter and reality TV star who has a net worth of $45 million. Kelly Clarkson is best known for her music career, which was launched thanks to her appearance on the reality TV show "American Idol." Clarkson's impressive net worth is a result of a series of intelligent financial moves in addition to her success in the entertainment world. She also became a successful writer, most notably in the genre of children's books.
Kelly Clarkson became the personification of the American Dream when she won the first season of American Idol. She made the idea that you could be from anywhere, and suddenly become a star, something tangible that American audiences could hang on to, and more importantly, go out and buy.  Her first album was a massive success, and after shifting to another record label and gaining more control of her sound, her second album went on to become the best-selling album by any "American Idol" alum.  In addition to touring constantly, recording numerous Top Ten singles, releasing two multi-Platinum albums, appearing as a mentor on multiple singing shows, and writing or co-writing much of her material, she has also won a respectable number of awards.  She has received four American Music Awards, twelve Billboard Music Awards, two Grammy Awards, and three MTV Video Music Awards.   To date, she has garnered 98 major music award nominations, and won seventy of them.
Early Life
Kelly Brianne Clarkson was born on April 24th of 1982 in Fort Worth, Texas. She is the youngest of three children, and she was separated from her siblings when her parents divorced. Kelly stayed with her mother, while her brother and sister went to live with other relatives. Church was a major influence on Clarkson's early life, and she was raised a Southern Baptist. She joined the choir in middle school, which became her first experience with singing. When she reached high school, Clarkson performed in many of the school's musicals and talent shows. Although she received scholarships to several universities because of her singing abilities, Kelly Clarkson declined them all. She was eager to focus entirely on her musical career, and she wanted to get started immediately.
Career
After graduating from high school in 2000, Clarkson made recording a demo reel her priority. She worked numerous jobs to finance the recording sessions and received some interest from record labels. Although she had a few offers, she turned them down because she believed she would be stereotyped and commercialized. In 2001, she traveled to Los Angeles as she believed she would find greater opportunities there. Although she succeeded in recording a 5-track demo reel, she was turned down by every record label she approached. Later, she was forced to return home after financial difficulties. During this rough patch, she worked as a host for a movie theater and as a cocktail waitress.
Not long after returning home, Kelly Clarkson's friends encouraged her to audition for "American Idol." It was the very first season of the show, and the producers were still playing it by ear as the series progressed. Clarkson eventually made it to the final round and won the entire contest, launching her career in earnest. As an "American Idol" winner, Clarkson was signed to RCA Records by Simon Fuller, the creator of the show. Her debut single, "A Moment Like This," eventually ascended to the top spot on the Billboard Hot 100. In 2002, it was the top-selling single in the United States.
In 2003, Clarkson released her debut album, "Thankful." The album earned double-platinum status, and critics praised Clarkson's impressive vocal abilities. The album featured tracks like "Miss Independent" and "The Trouble With Love Is." Not long afterward, she paved her own path in the music industry by severing ties with Simon Fuller and seeking new management. The result was a new, unique album called "Breakaway." Critics praised the album when it was released in 2004. It was also Clarkson's most successful album in financial terms, as it sold more than 12 million units around the world. On the heels of her successful new album, Clarkson embarked on an ambitious tour from 2005 to 2006.
Kelly Clarkson's third album took a darker tone – a point of contention for the executives at RCA. They wanted Kelly to pursue a more mainstream sound, and they protested when Clarkson refused to allow any professional input into the creative process. She wanted to do things her way, and as a result, RCA failed to promote the album to the extent they had done previously. The album was entitled "My December," and it was released in 2007. Although it was well-received by critics and gained platinum status, it only sold 2.5 million units globally – a far cry from Kelly's earlier success with "Breakaway."
Clarkson returned to a more mainstream vibe with her next album, "All I Ever Wanted." With its lighter tone, the album reached the top spot on the Billboard Top 200 and achieved commercial success with a platinum status once again. Critics also praised Clarkson's work once again. To support the album, Clarkson toured once again from 2009 to 2010.
After collaborating on the massively successful country track "Don't You Wanna Stay" with Jason Aldean, Clarkson released another album in 2011 entitled "Stronger," winning a Grammy for her efforts. In 2012, Clarkson won widespread praise when she sang "The Star-Spangled Banner" during the Superbowl. During this year, she also released her first greatest hits album.
In 2013, Clarkson released a holiday album entitled "Wrapped in Red," which quickly went platinum. 2015 marked Kelly Clarkson's seventh and final album with RCA. For the third time, her album reached the third spot on the Billboard Top 200. Next, she signed with Atlantic and released the album "Meaning of Life" in 2017.
Film Career
Kelly Clarkson has been involved in film since the beginning of her career. Her first major role was in "From Justin to Kelly" in 2003, although the movie was poorly received. Clarkson has appeared on a number of TV shows as well, including reality shows such as "The Voice" and later seasons of "American Idol." Clarkson has also emerged as a successful voice actor, featuring in animated films such as "The Star" and "Trolls World Tour." In addition, she has her own show – "The Kelly Clarkson Show."
Children's Books
In 2016, Kelly Clarkson signed a book deal with HarperCollins. Her first children's book was "River Rose and the Magical Lullaby." In 2017, she released another book called "River Rose and the Magical Christmas." She has stated interest in creating more children's books in the future.
Personal Life
In October 2013, Kelly married Brandon Blackstock after a nine-month engagement. Brandon is the son of Narvel Blackstock, Kelly's former manager. Narvel was married to Reba McEntire for many years. In November 2013, Kelly and Brandon announced that they were expecting their first child together. Their child, a daughter, was born on June 12, 2014. They welcomed a son on April 12, 2016.
Divorce
Kelly filed for divorce in June 2020. In November 2020, a judge granted Kelly primary custody of their two children. Unfortunately, around the same time as the custody decision was made, Brandon filed a support request in which he sought $430,000 in MONTHLY child support. The request broke down as $135,000 in child support and $301,000 in spousal support. He also wanted $2 million to cover attorney's fees.
In response, a few weeks later Kelly filed a complaint in which she claimed during the 13 years she was managed by Brandon, he didn't have the necessary license required for talent agents. She therefore demanded the return of million in fees.
In April 2021 a judge ordered Kelly to pay Brandon $195,000 per month in support. That was broken up as $150,000 in spousal support which will last for two years, and $45,000 per month in child support which will presumably last until their children turn 18.
In January 2022 a judge ordered Kelly to transfer a 5% ownership stake of her Montana ranch to Blackstock. The ranch overall is worth an estimated $17.75 million so Blackstock's 5% stake was worth $908,000 at the time of the judge's order.
In March 2022 a final divorce settlement was finally struck between Kelly and Brandon. According to the final settlement she received custody of their children and will keep the majority of her assets. On the other hand she will pay him $115,000 in support per month through January 2024 PLUS $45,000 per month in child support, presumably until the kids are 18. Kelly also agreed to pay a one-time lump sum of $1.3 million.
Real Estate
In June 2018, Kelly bought an $8.5 million 10,000-square-foot mansion in Encino, California. That was her family's primary residence. She had previously been renting an LA home that had been burglarized a number of times. Kelly listed the Encino home for sale in May 2020 for a tad under $10 million. The price was reduced to $9 million and then finally $8.24 million when it finally sold in September 2021. Here's a video tour of that house:
Around the same time as the 2018 Encino purchase, Kelly listed her Tennessee home for $8.75 million. She paid $3 million for the 20,000-square-foot Henderson, Tennessee house in 2012. This property is located on a lake and has 7 bedrooms and 4 acres of property. In 2020, they lowered the price to $7.5 million. In June 2020 they finally sold this home for $6.3 million.
In Montana, she owns a remote 275-acre ranch that features a rustic log cabin that was purchased in 2015 for $2 million. This is the ranch that today is worth a reported $17 million according to the couple's own legal filings.
In June 2020 Kelly – on her own now – paid $5.5 million for a new mansion in Los Angeles.
Kelly Clarkson Salary from The Voice
Kelly's salary for being a judge on "The Voice" is $560,000 per episode. That works out to around $14 million per season. In previous seasons, her total salary from "The Voice" was $13 million. In total, between 2012, 2017, 2018, and 2019, Kelly has earned $53 million working on "The Voice" alone, before taxes. Combined with her music earnings, Kelly has earned just around $100 million during her entire career to date.
Net Worth Milestones
Kelly was first added to CelebrityNetWorth in November 2009 with a net worth of $5 million. Her net worth topped $10 million for the first time in 2012. By 2012, thanks largely to earnings from The Voice, her net worth was boosted to $18 million. By 2017 her net worth had grown to $30 million. In 2020 her net worth topped $45 million for the first time. For what it's worth, Justin Guarini's net worth as of 2020 was $700,000.
All net worths are calculated using data drawn from public sources. When provided, we also incorporate private tips and feedback received from the celebrities or their representatives. While we work diligently to ensure that our numbers are as accurate as possible, unless otherwise indicated they are only estimates. We welcome all corrections and feedback using the button below.