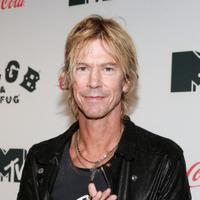 | | |
| --- | --- |
| Net Worth: | $70 Million |
| Date of Birth: | Feb 5, 1964 (58 years old) |
| Place of Birth: | Seattle |
| Gender: | Male |
| Height: | 6 ft 2 in (1.9 m) |
| Profession: | Songwriter, Musician, Bassist, Guitarist |
| Nationality: | United States of America |
What is Duff McKagan's Net Worth?
Duff McKagan is an American musician and writer who has a net worth of $70 million. McKagan is most widely recognized for being the bass player for the band Guns N' Roses. He also briefly played bass for Jane's Addiction, and at various times has performed with the bands Velvet Revolver and Loaded. Duff was a member of Guns N' Roses from 1985 to 1997, then re-joined the band in 2016, four years after they were inducted into the Rock and Roll Hall of Fame. McKagan has released five albums with Guns N' Roses, three with Loaded, two with Velvet Revolver, and two solo albums. He is also a writer and has penned weekly columns for ESPN.com, SeattleWeekly.com, and Playboy.com. Duff published his first book, "It's So Easy: And Other Lies," in 2011 and followed it with "How to Be a Man: (and other illusions)" in 2015.
Early Life
Duff McKagan was born Michael Andrew McKagan on February 5, 1964 in Seattle, Washington. He grew up in Seattle's University District with mother Marie, father Elmer, and seven older siblings. McKagan has been going by the nickname "Duff" since he was a toddler. After his parents divorced, Marie began working as a medical stenographer to support the family. Duff's brother Bruce taught him how to play bass, and he honed his skills by playing along with Black Flag's "Damaged" album and Prince's "1999" album. McKagan attended Roosevelt High School, but he dropped out during his sophomore year and worked for the Great American Food and Beverage Company as a pastry chef while he earned his GED. Roosevelt High School awarded him an honorary diploma in 2012 when he spoke at their graduation ceremony.
Guns N' Roses

In 1979, Duff formed a punk band called the Vains, and he later played with the bands the Living, the Fastbacks, and The Fartz (later known as 10 Minute Warning). He moved to Los Angeles in 1983, and he formed the band Road Crew with future Guns N' Roses bandmates Slash and Steven Adler after answering an ad in the newspaper. In 1985, McKagan became the bassist for the new band Guns N' Roses, which included Axl Rose, Izzy Stradlin, Tracii Guns, and Rob Gardner, and two months later, Adler and Slash joined the group after Gardner and Guns quit. The band played their first gig on June 6, 1985, at The Troubadour after just two days of rehearsal. Guns N' Roses released their first album, "Appetite for Destruction," in 1987, and it went on to become the best-selling debut album in history with sales of more than 28 million copies. While Duff was in the band, Guns N' Roses also released the albums "G N' R Lies" (1988), "Use Your Illusion I" (1991), "Use Your Illusion II" (1991), and "The Spaghetti Incident?" (1993).
Solo and other Projects
In 1995, McKagan formed the Neurotic Outsiders supergroup with Steve Jones, John Taylor, and Matt Sorum, and they released a self-titled album in 1996 before disbanding the following year. Duff left Guns N' Roses in August 1997, shortly after having his first child. He returned to Seattle and reunited 10 Minute Warning, releasing a self-titled album in 1998. McKagan released his first solo album, "Believe in Me," in 1993, and his follow-up, "Beautiful Disease," was planned for release in 1999, but Duff was dropped from his label during the merger between Interscope Records and Geffen Records, losing commercial rights to release his album. He did tour for the album however, and formed the band Loaded with Dez Cadena, Michael Barragan, and Taz Bentley for the tour. There have been several different versions of Loaded over the years, and the band has released the albums "Episode 1999: Live" (1999), "Dark Days" (2001), "Sick" (2009), and "The Taking" (2011).
In 2002, Duff, Slash, Matt Sorum, Dave Kushner, and Scott Weiland teamed up to form Velvet Revolver, and their debut album, 2004's "Contraband," earned three Grammy nominations. They followed up the success of "Contraband" with 2007's "Libertad," and the band went on hiatus when Weiland left in 2008. McKagan briefly joined Alice in Chains in 2006 and Jane's Addiction in 2010, and in 2012, he toured with the Rock N Roll All Stars, which later became known as the Kings Of Chaos. He played a few shows with Guns N' Roses in 2014 and returned to the band to headline Coachella in 2016 and embark on the Not in This Lifetime… Tour. Duff released the solo album "Tenderness" in 2019.
Other Ventures
McKagan appeared in the 1988 film "The Dead Pool" and guest-starred on the Fox series "Sliders" as a rocker vampire in 1997 and on IFC's "Portlandia" as himself in 2014. In 1999, he was featured in the documentary "Betty Blowtorch and Her Amazing True Life Adventures" and produced the Betty Blowtorch EP "Get Off." In 2011, Duff founded a wealth management firm that caters to musicians called Meridian Rock. In 2015, Rainstorm Entertainment released a documentary about McKagan entitled "It's So Easy (And Other Lies)." Duff is credited as one of the film's writers, along with director Christopher Duddy.
Personal Life
Duff married Mandy Brixx on May 28, 1988. They divorced in April 1990, then he wed Linda Johnson in September 1992. McKagan and Johnson divorced three years later, and he went on to marry Susan Holmes on August 28, 1999. The couple welcomed daughters Grace and Mae in August 1997 and July 2000, respectively.
In 1994, Duff was hospitalized at Seattle's Northwest Hospital and Medical Center after his pancreas swelled considerably and started leaking digestive enzymes into his body due to acute alcohol-induced pancreatitis. McKagan, who was 30 years old at the time, was warned that he would most likely die within a month if he didn't give up alcohol. In a 2005 interview, Duff said that he used to drink "a gallon of vodka a day," and he credits mountain biking and martial arts with helping him stay sober.
In 1994, McKagan enrolled at Santa Monica Community College to take a finance course, and he later took courses at Seattle Central Community College and Seattle University's Albers School of Business and Economics.
Stock Holdings
As his body recovered and head cleared, Duff used his new financial knowledge to take a deep dive into Guns N' Roses profits and losses. He quickly determined that Guns N' Roses was managed relatively well in terms of its finances, unlike many of their contemporary bands, but was largely losing money on tour to promote albums sales. He learned that touring was considered a "loss leader" to sell CDs. Duff was one of the earliest musicians to realize that he could reverse that equation and make way more money selling tickets, and t-shirts. He also secured tour sponsors and began selling VIP packages and other offerings that were pure profit to the band.
Each band member owned an equal share in the bands profits. Now that he wasn't blowing his money on alcohol and drugs, Duff found himself with a bunch of extra money sitting around. In 1994 he decided to take $100,000 and invest in the stock market for the first time. He chose three Seattle companies, since that's where he grew up. The stocks he chose:
Starbucks
Amazon
Microsoft
It's obviously not clear how many shares he still owns today, if any, but if those were his FIRST stock choices, it's presumable that Duff has been very wise with his stock investments over the decades.
Awards and Nominations
While McKagan was a member of Guns N' Roses, the band was nominated for four Grammy Awards, four BRIT Awards, and six Denmark GAFFA Awards. The band has earned eight American Music Award nominations, winning Favorite Pop/Rock Single for "Sweet Child o' Mine" in 1989, Favorite Heavy Metal/Hard Rock Album for "Appetite for Destruction" in 1990, and Favorite Heavy Metal/Hard Rock Artist in 1990 and 1992. They also won a "Billboard" Music Award for Top New Pop Artist in 1988, a "Billboard" Touring Award for Top Tour/Top Draw for the Not in This Lifetime… Tour in 2017, World Music Awards for World's Best-Selling Hard Rock Artist of the Year and World's Best Group in 1993, and a Ticketmaster Touring Milestone Award for the Not in This Lifetime… Tour in 2019.
Guns N' Roses also won four MTV Video Music Awards: Best New Artist in a Video for "Welcome to the Jungle" (1988), Best Heavy Metal Video for "Sweet Child O' Mine" (1989), Best Cinematography in a Video for "November Rain" (1992), and the Video Vanguard Award (1992). With Velvet Revolver, Duff won a Grammy for Best Hard Rock Performance for "Slither" in 2005 and a Kerrang! Award for Best International Newcomer in 2004.
Real Estate
McKagan has owned several homes in Los Angeles. In 1988, he paid $425,000 for a 1,855 square foot cottage in Studio City, and two years later, he purchased a 4,162 square foot Hollywood Hills home for $838,000. In 1999, he bought a $1.5 million mansion in Agoura Hills, and he sold it for $2.475 million in 2004. In 2003, Duff paid $960,000 for a Studio City home that he flipped and sold for $1.6 million in 2005, and four years later, he purchased a Sherman Oaks home for $2.975 million. He put that home on the market for $3.85 million in 2017, and he owns a nearby $4.7 million, 6,760 square foot mansion that includes seven bedrooms and 8.25 bathrooms. McKagan also bought a home in Seattle, which he paid nearly $1.4 million for in 1993.
All net worths are calculated using data drawn from public sources. When provided, we also incorporate private tips and feedback received from the celebrities or their representatives. While we work diligently to ensure that our numbers are as accurate as possible, unless otherwise indicated they are only estimates. We welcome all corrections and feedback using the button below.