Sir Mix-a-Lot Net Worth
What is Sir Mix-a-Lot's Net Worth?
Sir Mix-a-Lot is an American MC and producer who has a net worth of $30 million. Sir Mix-a-Lot was born Anthony Ray on August 12, 1963, in Seattle, Washington. Though he didn't become famous internationally until the early 1990s, Sir Mix actually had already gone platinum with his 1988 debut album "Swass" which was released through Mix's own label, Nastymix. This album also contained a hit single "Posse on Broadway," the title of which referred to a street in Seattle's Capitol Hill district.
His 1989 album "Seminar" went Gold. His really big break came with the 1992 album "Mack Daddy" which featured the chart topping single "Baby Got Back". Baby Got Back was #1 on the Billboard Hot 100 for five weeks and sold 2.4 million singles in its first year, making it the second best selling single of 1992 behind Whitney Houston's "I Will Always Love You". Sir Mix even won a Grammy for Best Rap Solo Performance thanks to the song. Sir Mix's popularity declined over the following years. His next few albums received very little label promotion and were not even certified Gold. After a three-year hiatus, he teamed up with another group, The Presidents of the United States of America to form a super group called "Subset". However, they didn't end up releasing anything officially. In 2003, Sir Mix-a-Lot signed with the independent Artist Direct label for his 2003 album Daddy's Home.
Did Sir Mix-a-Lot Make $100 Million Off "Baby Got Back"?
In a 2014 interview, Sir Mix was asked how much money "Baby Got Back" has made over the years. Here is Mix's exact response:
"Baby Got Back" has made a lot of money bro. I mean because, I believe, first of all, why own your publishing if you're not willing to leverage it? The reason you own publishing is because as you get on in your career, you can still monetize those tracks, #1, and #2, you can continue to record music with integrity. So in other words, I can get into the studio, and I'm doing a new record now, and I could give a shit less who buys it! Because I make money off my publishing… So that's the luxury you get from owning your publishing and, more importantly, using it properly. So ya, Baby Got Back, tens of millions I think would be low… It's definitely made over $100 million dollars."
So does that mean Sir Mix-a-lot made $100 million off his most famous single? No. Is it possible that the song generated over $100 million in gross revenue for Mix's record label and anyone else who has royalty rights? Yes. But keep in mind that royalties flow through a number of owners and rights holders. The way royalties break down, even if Mix did own the master AND the song generated $100 million in gross revenue, Mix's take from that would be $23 million AT BEST. At worst, it would be around $8 million. And both those numbers are before fees are paid to agents, managers, lawyers, and production/marketing. Finally, it should also be noted that Baby Got Back is built off a sample from the song "Technicolor" by the band "Channel One", so they will definitely be getting a generous get of all royalties.
I reached out to a contact who works in the music publishing business who confirmed the numbers we posted in the previous paragraph are within the ball park of the most likely scenario. My contact explained that "Mix's label, Universal Music Group (UMG), probably owns the master which would give them the right to the majority of record's revenue. In order for Sir Mix-a-Lot to make the kind of money he's implying in that interview, he would have to own the master, the publishing outright, and he would have had to pay Channel One a flat fee to license their sample. All three options are unlikely. Not impossible but unlikely. But considering what Mix implied in that interview, he probably splits 50/50 with UMG for administration on the publishing. Assuming the $100 million number is actually accurate, MAYBE he's made $40 million AT MOST off that one song."
For a rough comparison of what Sir Mix could have made off "Baby Got Back", we can look at the song "Every Breath You Take" by the Police. Sting wrote and owns the original track separately from his band mates. In 1997, Puff Daddy sampled Every Breath for his Notorious BIG tribute track "I'll be Missing You". Unfortunately for Diddy, no one from Bad Boy Records thought to secure Sting's permission to sample the 1983 pop song for the updated 1997 remix. Had Diddy asked permission first, he likely would have been required to hand over 25% of I'll Be Missing You's publishing royalties to Sting. By forgetting to ask permission before the song was released, Sting was able to demand and receive 100% of the remix's publishing royalties. Because "Ill Be Missing You' went on to become the number one selling single OF ALL TIME, Sting still earned approximately $20-40 million from the remix, according to his own business manager. To this day, he earns an estimated $2000 per day in royalties from the track. That works out to $730,000 a year.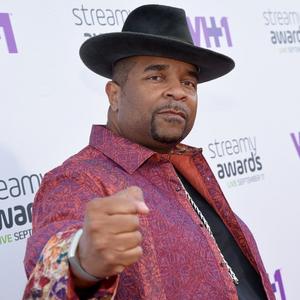 Sir Mix-a-Lot
| | |
| --- | --- |
| Net Worth: | $30 Million |
| Date of Birth: | Aug 12, 1963 (59 years old) |
| Gender: | Male |
| Height: | 5 ft 10 in (1.8 m) |
| Profession: | Record producer, Songwriter, Rapper, Actor, Musician, Master of Ceremonies |
| Nationality: | United States of America |
All net worths are calculated using data drawn from public sources. When provided, we also incorporate private tips and feedback received from the celebrities or their representatives. While we work diligently to ensure that our numbers are as accurate as possible, unless otherwise indicated they are only estimates. We welcome all corrections and feedback using the button below.