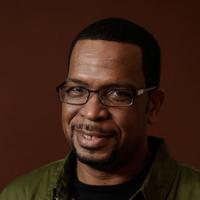 Luther Campbell Net Worth
| | |
| --- | --- |
| Net Worth: | $7 Million |
| Date of Birth: | Dec 22, 1960 (61 years old) |
| Place of Birth: | Miami |
| Gender: | Male |
| Profession: | Musician, Singer, Actor, Rapper, Promoter |
| Nationality: | United States of America |
What is Luther Campbell's Net Worth?
Luther Campbell is an American rapper and producer who has a net worth of $7 million. Campbell's net worth is a result of not only his career as a rapper, but also his business activities as a promoter, entrepreneur, record label owner, and actor. Also known as "Luke Skyywalker," "Uncle Luke," or simply "Luke," Luther's rap career has been both successful and controversial over the years. He is perhaps best known for sparking controversy during the 90s that led to a Supreme Court decision regarding free speech.
Early Life
Luther Roderick Campbell was born on December 22nd of 1960 in Miami, Florida. Luther was named after Martin Luther King Jr. and was raised alongside four siblings by parents with Jamaican and Bahamian ancestry. Campbell was forced by his mother to leave his house each day from 8:30 AM to 4:30 PM, regardless of whether or not he had a job.
Early Career

After finding work at the Mt. Sinai Hospital as a cook, Campbell started to promote various concerts in Miami. Throughout the 80s, Luther succeeded in attracting a range of the most popular rap groups in America to Miami. In 1983, he started to learn more about audio editing and music production after taking an 8-week course at a local radio station.
Campbell's career took a major step forward when he was one of the first people to take notice of the 2 Live Crew – the group behind the hit "Revelation." Although the group was from California, their hit became quite popular in Miami nightclubs. Luther Campbell organized their subsequent performance in Miami and then started to manage the group directly.
2 Live Crew
After Campbell began managing the 2 Live Crew, his music career began in earnest. The rap group relocated to Florida in 1986 and recorded a number of singles with Luther's assistance. Both parties then collaborated to create Luke Skyywalker Records, and Luther joined the 2 Live Crew under the MC name "Luke Skyywalker." As his new record label became more successful, Luther gave the 2 Live Crew a formal record deal.
In 1986, the group released its debut album, "The 2 Live Crew is What We Are." The album became quite popular, especially within the local music scene. The album eventually achieved gold certification and propelled all of the group's members to considerable fame. In 1988, the 2 Live Crew followed up with another album, "Move Somethin'." The album once again reached gold certification with hits like "Do Wah Diddy Diddy," and eventually reached the top 20 on the Hip Hop charts.
This new album proved to be the subject of considerable controversy. An undercover police officer purchased a copy of the album in 1988, and the record store owner was held liable for the alleged obscenity of the music. Although the charges were eventually dropped against the record store owner, the incident prompted Luther to create a clean version of the album.
2 Live Crew then moved ahead with a third album in 1989, "As Nasty As They Wanna Be." By this point, the 2 Live Crew were a well-known presence throughout the United States, and the album quickly reached double-platinum status. Although this was their most commercially successful album yet, it also became 2 Live Crew's most controversial. In 1990, the United States District Court for the Southern District of Florida determined that the album was "legally obscene."
Although this decision was overturned by the Eleventh Circuit, "As Nasty As They Wanna Be" holds the honor of being the first album in history to earn the legal classification of "obscene." The defendants (including Campbell) were acquitted in part thanks to an address by Henry Louis Gates, Jr. It remains a monumental case in the context of free speech in the United States.
In 1990, Campbell followed up with "Banned in the U.S.A," an album that was, for the most part, a solo effort under the MC name Luke Skyywalker (although it was later credited as a 2 Live Crew album). Thanks to singles like "Do the Bart," this album reached the top 20 on the charts. The album also contained the song "F*** Martinez," which was a reference to then-Governer Bob Martinez – a man who had encouraged law enforcement officers to arrest record shop owners selling music by the 2 Live Crew.
In 1991, the 2 Live Crew released "Sports Weekend: As Nasty as They Wanna Be, Pt. 2." This would prove to be the last album released by the original members of the 2 Live Crew. In 1992, Campbell released "I Got S*** on My Mind," which was his first official solo album. In 1993, he followed up with the album "In the Nude," and in 1994 he released "Freak for Life." This latest effort proved to be his least successful album yet.
In 1995, Campbell's record label, Luke Records, Inc., went bankrupt. In 1996, he released another solo album called "Uncle Luke." This proved to be more successful, but his follow-up with "Changin' the Game" in 1997 was a complete flop – with the exception of having a high-charting single in "Raise the Roof."
In 1998, Campbell appeared as an actor in the film "Ride." In 2001, he released his seventh album, "Somethin' Nasty." His final release came in 2006 with "My Life & Freaky Times." Also in 2006, Luther took a voice acting role as the host of a radio station in the video game "Grand Theft Auto: Vice City Stories."
Relationships
Campbell has had seven children from five separate relationships. In 2008, he married Kristin Thompson, a law school graduate from Dallas, Texas. They subsequently welcomed Luther's seventh child into the world.
Legal Issues
In 2009, Campbell was arrested for failing to pay his child support payments.
Real Estate
Luther's primary residence is a 6,400 square-foot lakefront home in the Miami suburbs. He paid $725,000 for the home in 2012. It's current estimated value is $1.3 million.
All net worths are calculated using data drawn from public sources. When provided, we also incorporate private tips and feedback received from the celebrities or their representatives. While we work diligently to ensure that our numbers are as accurate as possible, unless otherwise indicated they are only estimates. We welcome all corrections and feedback using the button below.