Jermaine Dupri Net Worth
Jermaine Dupri net worth: Jermaine Dupri is an American songwriter, rapper, and record producer who has a net worth of $2 million.
Early Life: Jermaine Dupri Mauldin was born on September 23, 1972, in Asheville, North Carolina. His father Michael was a Columbia Records executive. Jermaine's career began before he was even 10 years old. His dad was also a talent manager in Atlanta and had put together a Diana Ross show in 1982. Dupri got up on stage and danced with Ross. Not long after, when he was 12, he got a job dancing for the hip hop group Whodini. He appeared in the music video for their hit song "Freaks Come Out at Night." He performed around the U.S. with Herbie Hancock and Cameo as well as for the New York Fresh Festival, where he danced for Run DMC, Whodini, and Grandmaster Flash. By the time he was 14, he began producing for young artists around Atlanta.
Career: His first stab at producing came when he made a record for the female rap trio Silk Tymes Leather in 1990. The group did not put out a successful record but the experience helped Jermaine meet many important contacts. His big first success came after discovering two teenage rappers at the mall. Dupri called the duo Kriss Kross and produced their debut album "Totally Krossed Out." The album eventually went multi-platinum thanks to the singles, "Jump" and "Warm It Up," both written and produced by Dupri. He established his own record label called So So Def in 1993. He soon signed the group Jagged Edge whose self-titled debut album went platinum. Shortly after, he discovered female R&B group Xscape at a festival in Atlanta and signed them to the label. Their debut album, produced entirely by Dupri, Hummin' Comin' at 'Cha, went platinum with the support of the singles "Understanding", "Love on My Mind", "Tonight" and "Just Kickin' It", with the latter peaking at number two on the Billboard Hot 100. During the same year, he met a young Chicago singer named Da Brat,  signed her to his label, and released her debut Funkdafied. Da Brat became the first female rapper to ever sell over 1,000,000 units. Funkdafied went platinum. So So Def's success allowed him to collaborate with superstars like Boys II Men, Luther Vandross, Jay-Z, Lil Bow-wow, Baby Face and more. Bow-wow's first record alone went triple-platinum. So So Def Recordings eventually earned 20 gold and platinum records. So So Def Recordings entered into a distribution partnership with Columbia Records in 1993. In 1995, he collaborated with Mariah Carey for the first time on the number one hit single "Always Be My Baby." He contributed to Lil' Kim's 1996 album, Hard Core on the track "Not Tonight."
In 1997, Dupri co-wrote and produced several tracks on Usher's second album My Way, including the lead single, "You Make Me Wanna," which reached number one on the Rhythmic Top 40 and Hot R&B/Hip Hop charts. The follow-up single, "Nice and Slow," went to number one on the Billboard 100 and Hot R&B/Hip Hop charts, and the last single, "My Way," peaked at number two on the Billboard 100. Monica was a featured guest on Usher's album and she became a protege of Dupri. Her second album, The Boy Is Mine, was released in July 1997. Dupri produced the single, "The First Night," which peaked at the top of the Billboard charts. The album eventually went triple platinum.
In 1998, Dupri worked on Destiny Child's self-titled debut album. That same year, he launched his own music career and released the singles "Sweetheart" featuring Mariah Carey, "The Party Continues" featuring Da Brat and Usher, and "Money Ain't a Thang" featuring Jay-Z, all off his debut album Life in 1472. His album was nominated for a Grammy for Best Rap Album of the year.
Dupri worked on Tamar Braxton's debut album Tamar on the track "Get None." He worked with Weezer and Lil Wayne on the song "Can't Stop Partying." He released his second studio album Instructions in October 2001.
In 2004, Dupri worked with Usher again, co-writing and co-producing three consecutive Billboard Hot 100 number one songs from Usher's Confessions album: "Burn," "Confessions Part II," and "My Boo." In early 2005, Dupri worked with Mariah Carey on The Emancipation of Mimi. He produced her hit "We Belong Together," which spent 14 non-consecutive weeks at number one, becoming the second longest-running number one song in the history of U.S. charts, behind Mariah Carey and Boyz II Men's 1996 hit "One Sweet Day." "We Belong Together" won Grammys for Best Femail R&B Vocal Performance and Best R&B Song. That same year he worked with Bow Wow on Wanted. He co-wrote and co-produced "Let Me Hold You." In December 2005, he produced and co-wrote Nelly's single "Grillz," which hit number one on the Billboard charts.
In October 2007, he published his memoir, Young, Rich and Dangerous: The Making of a Music Mogul. In November 2007, he co-produced and co-wrote two songs with So So Def intern No I.D. on Jay-Z's tenth studio album American Gangster. The two contributed to the songs "Success" and "Fallin."
In 2015, Dupri and Queen Latifah created a reality television series, The Rap Game. The eight-episode series premiered on Lifetime on New Year's Day, 2016. It followed five emerging artists, ages 11–16, who were immersed in the Atlanta hip-hop scene in a quest to become a rap star. Dupri was joined by guests including Usher, Ludacris, Da Brat, T.I. and Silentó; they gave the competitors advice on what it takes to make it in the industry. Most competitors have released solo work, receiving guidance and instrumentation from Dupri.
In 2018, he was inducted into the Nashville Songwriters Hall of Fame. That same year, Dupri and his So So Def brand were honored with an exhibit at the Grammy Museum in Los Angeles, California called Jermaine Dupri & So So Def, 25 Years Of Elevating Culture.
Personal Life: Dupri dated singer Janet Jackson from 2002 to 2009.
He has a daughter, Shaniah Mauldin, with a woman named Pam Sweat, a woman he dated when he was 25, and who he got pregnant just weeks after they met.
He has another daughter, Jalynn, with Sarai Jones. In 2011, the Fulton County Superior Court said that Dupri needed to pay $2,500 a month and an additional $7,500 to Jones based on the results of a paternity test.
Dupri is vegan and appeared in an ad for PETA in which he encouraged fans to "Feel the beets. Lose the meats.
Jermaine Dupri's Financial Problems: Despitehaving a net worth of $60 million in 2006 and  earning $11 million in 2008,  Jermaine Dupri has fallen on difficult financial times. He was penalized for an estimated $183,000 in unpaid taxes in 2008, and an estimated $2.5 million owed between the years 2003 and 2005. In 2012, Dupri was forced to pay a total of $493,818.75 in taxes on an original bill of just $254,782.64. The penalties were compounded by interest after he failed to file a 2007 tax return.
In 2013, SunTrust Bank sued Dupri for defaulting on a $5 million loan, which he took out three years earlier. Dupri put up the song copyrights owned by his record label, So So Def, as collateral, and was forced to sell off his recording studio and his So So Def music catalog to settle with the bank including work from Da Brat, Bow Wow, Kriss Kross, Xscape, and others.
Dupri countersued the bank, saying that his studio was worth $2.5 million and his music catalog was worth $20 million. He sought at least $216,000 in damages and attorney fees. The case was settled in June 2015, when a judge slapped Dupri with the judgment and forced him to pay SunTrust bank a total of $1,820,593.10. The enforced payment also came with interest in the amount of $225,146.80 for a grand total of $2,045,739.90.
Dupri was accused of refusing to pay $575k in back taxes and was hit with a lien on May 29, 2018. The lien accuses him of refusing to pay income taxes for the years 2012, 2014 and 2015. In total, the Georgia Department of Revenue claims that Dupri owes a total of $578,638 in taxes.
Real Estate: In 2011, foreclosure proceedings were initiated on his mansion in northwest Atlanta. The foreclosure was delayed for a time but was resumed in 2012. The mansion was sold off at auction after Dupri defaulted on the $2.5 million loan he took out on the property. In December 2012, his home in the Mount Paran neighborhood of Atlanta was also advertised for foreclosure and it appears he lost this home in 2014.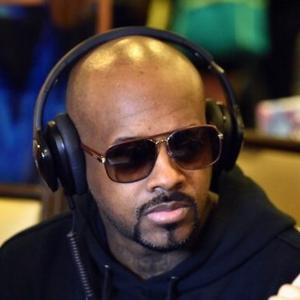 Jermaine Dupri
| | |
| --- | --- |
| Net Worth: | $2 Million |
| Date of Birth: | Sep 23, 1972 (47 years old) |
| Gender: | Male |
| Height: | 5 ft 3 in (1.613 m) |
| Profession: | Songwriter, Musician, Rapper, Actor, Record producer |
| Nationality: | United States of America |
| Last Updated: | 2020 |
All net worths are calculated through the combination of a robust methodology and a proprietary algorithm. The results are fact checked and confirmed by a team of editors and industry insiders. We work diligently to ensure that our numbers are the most accurate celebrity net worth data you will find anywhere on the internet.
Discussion