Roman Polanski Net Worth
What is Roman Polanski's Net Worth and Salary?
Roman Polanski is a Polish film director, producer, writer, and actor who has a net worth of $50 million. Although Roman Polanski is recognized as one of the most well-known directors of the modern era, he is also one of the most infamous figures in the entertainment industry. Roman has spent the last several decades technically on the run from authorities in the United States where he faces several criminal charges related to an incident that occurred in Los Angeles in the 1970s.
After surviving the holocaust as a Jew in Poland, Polanski made a name for himself as a film director in the 60s. Over the next few years, he received a number of notable awards, including Academy Awards, BAFTA Awards, Golden Globe Awards, and the Palme d'Or Award at the Cannes Film Festival.
Roman fled to Paris in the late 1970s after being charged with raping a 13-year-old girl. Since then, a number of other women have come forth with other rape allegations. While Polanski is unable to leave France because of various criminal charges waiting in the United States, he continues to release critically-acclaimed films. That being said, many filmmaking organizations have condemned Polanski.
Early Life
Roman Thierry Liebling was born on August 18th of 1933 in Paris, France. Although both of his parents had Jewish ancestry, Polanski has stated that he was raised in an agnostic household. In 1937, Roman and his family relocated to Krakow, Poland. A few years later, the Nazis invaded, and the Polanskis were singled out by the SS because of their Jewish heritage. They were forced to live in the ghetto, and his father was soon sent to a death camp. His mother went instead to Auschwitz, where she was promptly killed.
Left by himself, Roman managed to hide from the Nazis until a group of Polish Catholics took him under their wing. Although he tried his best to blend in with the Catholics, his Jewish roots were obvious to anyone who looked closely. Those who helped hide Jews in Poland were put to death. At one point, German troops used him for target practice.
Somehow, his father managed to survive internment in the death camp, and Roman reunited with his only remaining family member after the war. They moved back to Krakow, Poland which later became a communist state. During this period, Polanski's love for movies never waned. He watched newsreels with German tanks and anti-Jewish propaganda during the war. After the war, he managed to scrape together enough money to go to the cinema. One film that made a huge impact on the future director was 1947's "Odd Man Out."
Career
After attending the National Film School in Poland, Roman started his career as an actor. He directed his first short film in 1955 and followed up with a number of other short films that gained widespread attention, such as "When Angels Fall." His first feature-length film came in 1962 with "Knife in the Water," which gained popularity in the West and was nominated for an Academy Award. Roman then relocated to France and made a number of additional films.
After making three films in England, he was lured to America by Paramount to make "Rosemary's Baby," which was a box office hit. During the 70s, he made films like "Macbeth," "What?," and "Chinatown," the latter of which was nominated for 11 Academy Awards. This was the last film Roman ever made in the United States, and it remains one of his best.
After returning to France, Polanski directed films such as "The Tenant," "Tess," "Pirates," "Frantic," "Bitter Moon," "Death and the Maiden," and "The Ninth Gate." In 2002, he released "The Pianist," which won a number of awards – including an Academy Award for Best Director. Throughout the next few years, Roman directed films like "Oliver Twist," "The Ghost Writer," "Carnage," "Venus in Fur," "Based on a True Story," and "An Officer and a Spy."
Relationships
Roman Polanski first married Barbara Lass in 1959, although he divorced the Polish actress in 1961. His next wife was Sharon Tate, whom he married in 1968. Just one year later, Tate was murdered by Charles Manson and his "family" of deranged followers. She was pregnant at the time, and Polanski has stated that he deeply regrets being in Europe at the time she was killed. He also admitted that the murder of his wife transformed his personality, making him much more pessimistic about life. In 1989, Roman married a French actress called Emmanuelle Seigner. Over the course of their relationship, they have had two children together.
Legal Issues
Roman's first major controversy came in 1977 – just after he had finished making "Chinatown." He was accused of rape by Samantha Gailey, a 13-year-old model, and he faced six counts of criminal behavior. Although he initially denied the allegations and pleaded not guilty, Roman later accepted a plea bargain that would allow him to face only one criminal charge – unlawful sexual intercourse with a minor. After serving 42 days in prison, Polanski learned that the judge intended to ignore the plea bargain and sentence him to 50 years in jail.
With few options, Roman Polanski fled the country and settled in France. France will not extradite its citizens to the United States, so Roman will not face any legal repercussions for his alleged crimes as long as he stays in Europe. In response, Gailey sued Polanski, and he agreed to settle out of court for a figure believed to be in the six figures.
In 2009, Roman was arrested in Switzerland and jailed for two months. Swiss authorities strongly considered extraditing him to the States, but in the end, they decided against it and released Polanski. As of 2020, Roman can only travel to France, Poland, and Switzerland without risking extradition.
The director has faced additional sexual abuse allegations throughout the years. Actress Charlotte Lewis claims Roman abused her when she was 16 – although she had previously stated that she "wanted to be his mistress." In 2017, another woman claimed that Polanski had raped her when she was 15. In 2019, a French actress also leveled similar accusations at Roman.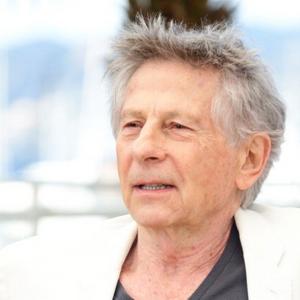 Roman Polanski
| | |
| --- | --- |
| Net Worth: | $50 Million |
| Date of Birth: | Aug 18, 1933 (89 years old) |
| Gender: | Male |
| Height: | 5 ft 4 in (1.651 m) |
| Profession: | Film director, Actor, Screenwriter, Film Producer, Writer |
| Nationality: | France |
All net worths are calculated using data drawn from public sources. When provided, we also incorporate private tips and feedback received from the celebrities or their representatives. While we work diligently to ensure that our numbers are as accurate as possible, unless otherwise indicated they are only estimates. We welcome all corrections and feedback using the button below.