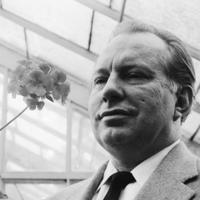 | | |
| --- | --- |
| Net Worth: | $60 Million |
| Date of Birth: | Mar 13, 1911 - Jan 24, 1986 (74 years old) |
| Place of Birth: | Tilden |
| Gender: | Male |
| Profession: | Writer, Novelist, Author, Religious Leader |
| Nationality: | United States of America |
What was L. Ron Hubbard's Net Worth?
L. Ron Hubbard was an American science-fiction and fantasy author who is best known for founding the Church of Scientology. At the time of his death in 1986, Hubbard had a net worth equal to $100 million at the time of his death (after adjusting for inflation).
As the movement became increasingly controversial in the 60s and 70s, he spent much of his time at sea with an elite quasi-paramilitary group, and then went into seclusion in the California desert after a failed attempt to take over a town in Florida. Hubbard spent the final years of his life holed up in a luxury motorhome on a California ranch.
Net Worth and Assets at Death
According to an estate filing after his death in 1986, L. Ron Hubbard was worth $26 million. That's the same as around $60 million after adjusting for inflation. Total assets were inventoried at $26,305,706. The vast majority of that number, precisely $25 million, was attributable to copyright and trademark materials. The remaining $1.3 million was attributed to business investments, notably in the oil and gas industries. Hubbard signed the will the day before he died. His net worth actually had been much higher right before his death. Hubbard put an unknown amount of other assets into trust for four of his five children, his wife and the Church of Spiritual Technology.
Early Life and Education
Lafayette Ronald Hubbard was born on March 13, 1911 in Tilden, Nebraska as the only child of Harry and Ledora. The family soon moved to Kalispell, Montana, and subsequently settled in Helena in 1913. During the onset of World War I, Hubbard's former US Navy officer father rejoined the force, while his mother worked for the state government as a clerk. Throughout the 1920s, the family repeatedly moved around the United States and abroad. Hubbard went to Union High School in Bremerton, Washington for his freshman year, and then attended Queen Anne High School in Seattle. He then transferred to Helena High School back in Montana, but was dropped from enrollment due to failing grades.
After failing the Naval Academy entrance exam, Hubbard was enrolled at the Swavely Preparatory School in Manassas, Virginia to prepare him for a second exam attempt. However, while there, he was diagnosed with myopia, precluding him from entering the Naval Academy. Instead, Hubbard went to the Woodward School for Boys in Washington, DC, and then to George Washington University for his higher education. There, he posted several failing grades, and ultimately dropped out.
Career Beginnings as Author
In the 1930s, Hubbard became a prolific writer for pulp fiction magazines; "Thrilling Adventures" was the first to publish one of his short stories. Best known for writing science-fiction and fantasy, he penned short stories under an array of pseudonyms, including Joe Blitz, Winchester Remington Colt, and Kurt von Rachen. In 1937, Hubbard published his first full-length novel, entitled "Buckskin Brigades." He went on to pen the novelettes "Fear," "Final Blackout," and "Typewriter in the Sky" for the John W. Campbell magazines "Unknown" and "Astounding Science." Additionally, Hubbard wrote the script for the movie serial "The Secret of Treasure Island." In 1938, after reportedly having a near-death experience during a dental procedure, he created a manuscript called "Excalibur" that was supposedly going to revolutionize the world. However, the project went unpublished.
Military Service
During World War II, Hubbard was an officer in the United States Navy, briefly commanding two ships. However, he was removed from command both times for his rash behavior. Hubbard spent the last months of his active service in a hospital, where he was treated for a range of ailments.
Dianetics and the Church of Scientology
In the late 40s, Hubbard began developing his philosophy of Dianetics, a pseudo-scientific therapeutic process intended to cure people of traumas and other ills. He officially launched it to the public in a 1950 issue of the magazine "Astounding Science," which was complemented by the publication of his book "Dianetics: The Modern Science of Mental Health." An immediate commercial success, Dianetics created an enormous nationwide cult; it even pulled in such high-profile figures as Aldous Huxley, Jean Toomer, and William T. Powers. Meanwhile, Dianetics was heavily denounced by scientific and medical experts for lacking any empirical evidence. Shortly after it became popular, it fell out of favor with the public due to a disastrous presentation in Los Angeles.
Expanding upon Dianetics, Hubbard created the doctrine of Scientology in 1954. Its followers believe that humans are immortal spiritual entities occupying a physical body, and that an extraterrestrial life-form known as Xenu ruled the universe 70 million years ago. Scientology became incredibly controversial over the ensuing decades, with its followers even engaging in criminal infiltration of the United States government. Meanwhile, in France, Hubbard was convicted of fraud in 1978, and was sentenced to four years in prison. The Church of Scientology has been accused of being both a dangerous cult and a manipulative for-profit business.
Life as Recluse
Due to the myriad legal threats he faced, Hubbard sought recluse at sea with his personal fleet of ships, a quasi-paramilitary Scientologist group called the Sea Organization. Following his return to land, Hubbard moved into a hotel suite in Daytona Beach, Florida, and then secretly moved into a condo complex in Dunedin. When he was discovered, Hubbard moved to Washington, DC. He continued to make a number of moves to evade the authorities, living in safe houses in Culver City and La Quinta, California. After his fraud conviction in 1978, Hubbard went into hiding in an apartment in Hemet. He subsequently went on the move with his messengers Pat and Annie Broeker, roaming the Pacific Northwest. During this time, Hubbard penned his first new science-fiction books in almost three decades; they were "Battlefield Earth" and "Mission Earth." Additionally, he wrote music for three albums.
For the final two years of his life, Hubbard lived in a luxury motor home on a 160-acre ranch near Creston, California. Still involved with the Church of Scientology, he continued to earn large amounts of cash.
Personal Life and Death
In 1933, Hubbard married his first wife, Margaret Grubb. When they wed, she was already pregnant, but ended up suffering a miscarriage. The couple had a son named Lafayette Jr. who was born prematurely, and later had a daughter named Katherine. Hubbard divorced Grubb in 1947, the year after he got married to occultist Sara Hollister. While married, Hubbard began an affair with his PR assistant, while Hollister began an affair with a Dianetics auditor. Enraged, Hubbard and two of his staff members kidnapped Hollister and her infant daughter Alexis and unsuccessfully tried to find a doctor to declare his wife insane. Hubbard and Hollister divorced in 1951. The following year, Hubbard wed Mary Sue Whipp, with whom he was with until his passing. With her, he had four children named Diana, Quentin, Suzette, and Arthur.
Hubbard was known to suffer from many health problems in his later years, including chronic pancreatitis. In January of 1986, he had a stroke, and passed away a week later at the age of 74.
All net worths are calculated using data drawn from public sources. When provided, we also incorporate private tips and feedback received from the celebrities or their representatives. While we work diligently to ensure that our numbers are as accurate as possible, unless otherwise indicated they are only estimates. We welcome all corrections and feedback using the button below.