William Shatner Net Worth
William Shatner net worth: William Shatner is a Candian-born actor, author, producer, director, screenwriter, and singer who has a net worth of $100 million. In his seven decades of acting, Shatner has become a cultural icon for his portrayal of Captain James T. Kirk of the USS Enterprise in the Star Trek franchise. Shatner has also had leading roles in other hit shows including, T.J. Hooker, The Practice, and Boston Legal. He has won two Emmy Awards and a Golden Globe.
Early Life: William Shatner was born on March 22, 1931, in the Notre-Dame-de-Grâce neighborhood of Montreal, Quebec, Canada to a Conservative Jewish household. His parents are Ann Garmaise and Joseph Shatner, a clothing manufacturer. He has two sisters, Joy and Farla. His paternal grandfather, Wolf Schattner, anglicized the family name to Shatner. All of Shatner's grandparents were Jewish immigrants. They came from Austria-Hungary and the Russian Empire (from locations of present-day Ukraine and Lithuania).
Shatner attended Willingdon Elementary School and West Hill High School and is an alumnus of the Montreal Children's Theatre. He studied Economics at the McGill University Faculty of Management in Montreal, Canada, where he graduated with a Bachelor of Commerce degree in 1952.
Career: After graduating college, Shatner became the business manager for the Mountain Playhouse in Montreal before joining the Canadian National Repertory Theatre in Ottawa, where he trained as a classical Shakespearean actor. Shatner began performing at the Stratford Shakespeare Festival in Stratford, Ontario, beginning in 1954. He played a range of roles at the Stratford Festival in productions that included a minor role in the opening scene of a renowned and nationally televised production of Sophocles's Oedipus Rex directed by Tyrone Guthrie, Shakespeare's Henry V, and Marlowe's Tamburlaine the Great, in which Shatner made his Broadway debut in 1956. Shatner was an understudy to Christopher Plummer in Henry V; the two would later appear as adversaries in Star Trek VI: The Undiscovered Country.
In 1954, he was cast as Ranger Bob on The Canadian Howdy Doody Show. His first feature role came in the MGM film The Brothers Karamazov (1958) with Yul Brynner, in which he starred as the youngest of the Karamazov brothers, Alexei. In December 1958, he appeared opposite Ralph Bellamy, playing Roman tax collectors in Bethlehem on the day of Jesus' birth in a vignette of a Hallmark Hall of Fame live television production entitled The Christmas Tree.  Shatner had a leading role in an Alfred Hitchcock Presents third-season (1957–58) episode titled "The Glass Eye", one of his first appearances on American television. Throughout the 1960s, Shatner was a working actor who was known for his work ethic and his willingness to take on any role, no matter how unforgettable.
Shatner was cast as Captain James T. Kirk for the second pilot of Star Trek, titled "Where No Man Has Gone Before". He was then contracted to play Kirk for the Star Trek series and held the role from 1966 to 1969. During its original run on NBC, the series pulled in only modest ratings and was canceled after three seasons. In his role as Kirk, Shatner famously kissed actress Nichelle Nichols (Lt. Uhura) on the November 22, 1968, Star Trek episode, "Plato's Stepchildren." The episode is popularly cited as the first example of a kiss between a white man and a black woman on scripted television in the United States. In 1973, he returned to the role of Captain Kirk, albeit only in voice, in the animated Star Trek series.
After the cancellation of Star Trek in early 1969, Shatner experienced difficulty in finding work in the early 1970s, having become somewhat typecast from his role as Kirk. With very little money and few acting prospects, Shatner lost his home and lived in a truck-bed camper in the San Fernando Valley until small roles turned into higher-paying jobs. Shatner refers to this part of his life as "that period," a humbling time during which he would take any odd job, including small party appearances, to support his family. However, after its cancellation, Star Trek developed a cult following during the 1970s from syndicated reruns, and Captain Kirk became a cultural icon. Shatner began appearing at Star Trek conventions organized by Trekkies.
Shatner landed a starring role on television as the titular police officer T. J. Hooker, which ran from 1982 to 1986. He then hosted the popular dramatic re-enactment series Rescue 911 from 1989 to 1996. During the 1980s Shatner also began directing film and television, directing numerous episodes of T. J. Hooker and the feature film Star Trek V: The Final Frontier. During this same period, the Star Trek feature films brought the beloved characters from the USS Enterprise to the big screen.
Shatner co-starred in the movie Miss Congeniality (2000) as Stan Fields, playing the role of co-host of the Miss United States Pageant alongside future Boston Legal co-star Candice Bergen. He reprised the role in the sequel Miss Congeniality 2: Armed and Fabulous (2004), in which Stan Fields was kidnapped in Las Vegas along with the winner of the pageant of the previous year.
David E. Kelley cast Shatner on the final season of the legal drama The Practice. His Emmy Award-winning role, the eccentric but highly capable attorney Denny Crane. Shatner took the Crane role to Boston Legal, and won a Golden Globe, an Emmy in 2005, and was nominated again in 2006, 2007, 2008, and 2009 for his work. With the 2005 Emmy win, Shatner became one of the few actors (along with co-star James Spader as Alan Shore) to win an Emmy Award while playing the same character in two different series. Even rarer, Shatner and Spader each won a second consecutive Emmy while playing the same character in two different series. Shatner remained with the series until its end in 2008.
Personal Life: Shatner has been married four times. His first marriage was to Canadian actress Gloria Rand in August 1956. They had three daughters: Leslie (1958), Lisabeth (1960), and Melanie (1964). Shatner left Rand while he was filming the original Star Trek series. Rand divorced him in March 1969.
Shatner's second marriage was to Marcy Lafferty and lasted from 1973 to 1996.
His third marriage was to Nerine Kidd Shatner, from 1997 until her death in 1999. On August 9, 1999, Shatner returned home around 10 p.m. to discover Nerine's body at the bottom of their backyard swimming pool. She was 40 years old. An autopsy detected alcohol and Valium (diazepam) in her blood, and the coroner ruled the cause of death as an accidental drowning. The LAPD ruled out foul play, and the case was closed. Speaking to the press shortly after his wife's death, a clearly shaken and emotional Shatner said that she "meant everything" to him, and called her his "beautiful soulmate."
In 2001, Shatner married Elizabeth Anderson Martin. Shatner filed for divorce from Elizabeth in 2019.
In June 2011, McGill University awarded him an honorary Doctorate of Letters. Shatner was also awarded an honorary Doctor of Letters from New England Institute of Technology in May 2018.
William Shatner Salary: How much does William Shatner make per episode? $150,000
Did Shatner Make $600 Million off Priceline? There has been a lot of debate over the past few years over whether or not William Shatner made $600 million as the commercial pitchman for Priceline.com. Here's the background – Back in 1997, Shatner signed on to be the "Priceline Negotiator" in a series of commercials for the upstart dotcom travel company. At the time, the internet bubble was still growing bigger and companies like Priceline were getting insane stock market valuations from their IPOs. Shatner reportedly insisted on receiving stock as compensation instead of cash. At the time, getting stock seemed like a brilliant move, but soon the bubble burst and Priceline shares lost nearly all their value. The stock eventually fell to a low of $1.80 per share in 2000. Fast forward a little more than a decade later and Shatner was still doing commercials and Priceline had made a huge comeback, now trading at over $300 per share. Rumors swirled that Shatner didn't sell any of his stock during the decade after the bubble bursting leading some to speculate that his shares were now supposedly worth over $600 million. Shatner has vehemently denied these rumors on several public occasions, most notably an interview with Howard Stern. He even took to twitter with the following: "Someone stupid said a stupid thing about me making $600M. It ain't so. Relatives are coming out of the woodwork. Too bad it never happened."
Real Estate: Shatner's longtime residence is a four bedroom, four bathroom, 4,016 square foot home in Studio City, California.
Related article:
Arnold Schwarzenegger doesn't know who William Shatner Is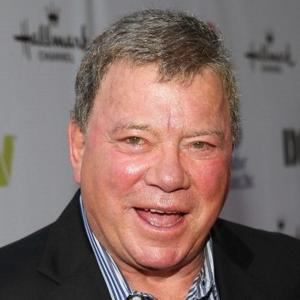 William Shatner
| | |
| --- | --- |
| Net Worth: | $100 Million |
| Date of Birth: | Mar 22, 1931 (89 years old) |
| Gender: | Male |
| Height: | 5 ft 9 in (1.77 m) |
| Profession: | Actor, Musician, Novelist, Spokesperson, Film director, Television producer, Voice Actor, Screenwriter, Television Director, Singer |
| Nationality: | Canada |
| Last Updated: | 2020 |
William Shatner Earnings
Kingdom of the Spiders

$20,000

7.5% of gross
All net worths are calculated through the combination of a robust methodology and a proprietary algorithm. The results are fact checked and confirmed by a team of editors and industry insiders. We work diligently to ensure that our numbers are the most accurate celebrity net worth data you will find anywhere on the internet.
Discussion