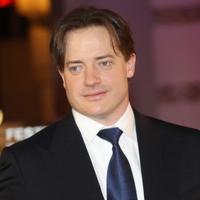 | | |
| --- | --- |
| Net Worth: | $20 Million |
| Date of Birth: | Dec 3, 1968 (53 years old) |
| Place of Birth: | Indianapolis |
| Gender: | Male |
| Height: | 6 ft 3 in (1.91 m) |
| Profession: | Actor, Film Producer, Voice Actor, Photographer |
| Nationality: | United States of America |
What is Brendan Fraser's Net Worth and Salary?
Brendan Fraser is an American-Canadian actor and producer who has a net worth of $20 million. At one point the 1990s Brendan Fraser was one of the highest-paid actors in the world, commanding $10 – 15 million per film role. With more than 70 acting credits to his name, he is best known for his roles in "The Mummy" franchise, "George of the Jungle," "Encino Man," and "Dudley Do-Right" as well as a memorable 3-episode arc on the NBC series "Scrubs." Brendan also appeared in the award-winning films "Crash" and "The Quiet American." In 2022 Brendan received raving critical reviews for his role in "The Whale."
According to his 2009 Financial Affidavit submitted as part of an divorce/alimony case with ex-wife Afton Smith, at this point Brendan Fraser's net worth was $17,814,549.50. According to a different filing in the same case, Brendan paid his ex-wife a settlement of $8,689,132. According to the same document in 2013, by that point Brendan owned $26,966,959.34 worth of assets with $2,230,224.92 worth of liabilities for a net worth of $24,736,000. Much, much more about Brendan Fraser's alimony situation with Afton Smith later in this article.
Early Life
Brendan Fraser was born Brendan James Fraser on December 3, 1968, in Indianapolis, Indiana. He grew up with Canadian parents, Carol (a sales counselor) and Peter (a Canadian foreign service officer), and 3 older brothers, Kevin, Regan, and Sean, in Washington, California, Ontario, Switzerland, and the Netherlands. Brendan attended a private boarding school, Toronto's Upper Canada College, and in 1990, he graduated from Cornish College of the Arts in Seattle. He had planned to study acting at Southern Methodist University in Dallas, but on the way there, he stopped in Hollywood, was cast as a sailor in the 1991 film "Dogfight," and decided to stay.
Career
Fraser made his television debut on a 1998 episode of "America's Most Wanted," playing a friend of a murder victim in a reenactment. He landed his first leading role in 1992, starring in "Encino Man" alongside Pauly Shore and Sean Astin, and that year he also appeared in sports drama "School Ties." In 1994, Brendan appeared in "With Honors," "The Scout," "Airheads," and "In the Army Now" (teaming back up with Pauly Shore), and in 1997, he played the title role in "George of the Jungle," which grossed $174.4 million at the box office. He followed "George of the Jungle" with 1998's "Gods and Monsters" and 1999's "Blast from the Past," "Dudley Do-Right," and box office smash "The Mummy," which grossed $416.4 million; the sequels, "The Mummy Returns" and "The Mummy: Tomb of the Dragon Emperor," grossed $435 million and $403.4 million, respectively. Fraser then appeared in "Bedazzled" (2000), "The Quiet American" (2002), "Looney Tunes: Back in Action" (2003), "Crash" (2004), "Journey to the Center of the Earth" (2008), "Inkheart," and several other films before taking a break from movies in 2014.
Though Brendan is mostly known for his film work, he has appeared in numerous television projects, including "The Simpsons" (1998), "King of the Hill" (2000 and 2005), "Scrubs" (2002 and 2004)," and "The Affair" (2016–2017). He also voiced Robotman in "Titans" (2018) and its 2019 spin-off "Doom Patrol." In 2020, Fraser is set to play a billionaire futurist in "Professionals," a 10-part series for Swedish streaming platform Viaplay. Brendan has also had success on the stage, earning rave reviews for his performance as Brick in a London production of "Cat on a Hot Tin Roof" in 2001, and he has served as an executive producer on several of his films, including "The Last Time" (2006), "Journey to the Center of the Earth" (which grossed $244.2 million at the box office), "Furry Vengeance" (2010), and "Stand Off" (2012).
Movie Salaries
For 1994's The Scout, Brendan earned $1.5 million. He earned $4 million for both The Mummy and Duddley Do-Right in 1999. He earned $10 million for Bedazzled in 2000. $12.5 million for 2001's The Mummy Returns. His paycheck for 2008's Mummy installment was $14 million. His paycheck for 2010's "Furry Vengeance" was $10 million. That same year he took a pay cut all the way down to $1 million to star opposite Harrison Ford in "Extraordinary Measures."  These movies alone represent $57 million in earnings.
Personal Life
Fraser holds dual citizenship in America and Canada, and he is fluent in French. He's on the FilmAid International board of directors and is passionate about photography. The stunts Brendan has performed in his movies have taken a toll on his body, and he has undergone surgery several times; over a 7-year period, he had a partial knee replacement, vocal cord surgery, and multiple back surgeries. In 2018, Fraser revealed that the president of the Hollywood Foreign Press Association, Philip Berk, had sexually assaulted him in 2003 and said that he believes that speaking out contributed to a decline in his career.
Afton Smith Marriage

Brendan married actress Afton Smith on September 27, 1998. They met at a BBQ at Winona Ryder's house on the fourth of July in 1993. Brendan and Afton had three sons together, Griffin (born in 2002), Holden (born in 2004), and Leland (born in 2006). While they were together the family lived in a mansion in Beverly Hills. When they sold that mansion in April 2007 for $3 million, Brendan's publicist confirmed that the couple was separating. Brendan and Afton officially divorced in 2008.
Alimony Saga
Unfortunately for Brendan, their divorce occurred at what proved to be the absolute zenith of his movie income heyday. The very same year of their divorce, Brendan earned his highest single-film acting payday, $14 million, from the second "Mummy" installment. Though, he did go on to earn $10 million from the film "Furry Vengeance" a year after the divorce was finalized. Brendan's Furry Vengeance salary actually became part of a later alimony battle with Afton as she claimed he was initially offered $7.5 million for the role while they were in the midst of divorce settlement talk and that he received the money in August 2009.
According to the terms of their divorce, Brendan agreed to pay Afton a little under $8.7 million as a settlement, which was almost exactly half his net worth before at the time of the divorce. He further agreed to pay Afton $75,000 per month directly, broken out as $50,000 for alimony and $25,000 for child support. These two expenses alone came to $900,000 per year and essentially required Brendan to earn around $2 million per year pre-tax. The alimony would last for 10 years, through 2019, (or until Afton remarried – which she did not). The child support would last until each child turned 18 (pro-rated).
As we mentioned, 2008 was Brendan's earnings peak. His career cooled considerably over the ensuing years and in March 2013 Fraser petitioned a court to have his alimony payments reduced.
According to his filings in 2013, because he was no longer earning the mega-million-dollar paychecks he enjoyed several years earlier when the arrangement was made, by this point Brendan was actually losing $87,000 every month through alimony, mortgages, and various other expenses. Furthermore, the terms of the divorce allowed Brendan to reduce his alimony only if his annual earnings dipped below $3 million, which he claimed had happened. In the filing, Brendan's business manager listed the following amounts as Brendan's total annual gross earnings and income:
2010: $2,042,778 gross income, $1,805,935 net income
2011: $1,090,370 gross income, $964,485 net income
2012: $1,114,829 gross income, (his final net income had not been computed yet)
In the filing Brendan reported having $25 million worth of assets and an average monthly income of $205,704. He also said that he earned around $26,000 per month from investment income and had to pay $113,000 in "professional expenses" (lawyers, managers, agents). These costs left Brendan with roughly $118,000 in monthly income before expenses. Fraser's monthly expenses included:
$50,000 in alimony
$34,000 in income taxes
$25,000 in child support
$25,000 in other expenses (mortgages, property taxes, etc.)
When everything was added up, Brendan claimed his monthly expenses exceeded his monthly income by $87,000.
It's not clear if an alimony modification was subsequently granted. Afton's lawyers pushed back on Brendan's claims by pointing out that he earned $10 million in 2009 for "Furry Vengeance" and was still able to work and earn large paychecks. He was also still able to pay a little over $4 million to acquire and furnish a new home for himself during this same period. Either way, the alimony payments likely ended in 2019. A pro-rated portion of the child support payments will likely continue until his youngest son turns 18 in 2024.
Awards and Honors
In 1997, Fraser won a Golden Space Needle Award at the Seattle International Film Festival for his performance in "Still Breathing." In 2004, he earned an Online Film & Television Association Award for Best Guest Actor in a Comedy Series for "Scrubs," and he received a ShoWest Award for Distinguished Decade of Achievement in Film in 2008. Brendan also shared several awards with his "Crash" castmates, including a Screen Actors Guild Award, Broadcast Film Critics Association award, a Hollywood Film Festival Award, and a Gold Derby Award. Fraser received a star on Canada's Walk of Fame in 2006.
Real Estate
In 1996, Brendan and Afton paid $675,000 for a 3,948 square foot home in Beverly Hills. They sold it for $3 million in 2007, a few months before announcing their split. Below is a video tour of their former marital home as it looked after being listed for sale in October 2021 for $8.75 million:
After the divorce, Brendan moved to Bedford, New York where – according to a later alimony case filing he paid $3,389,779 for a horse property on several acres. He then spent $755,496 furnishing the house.
Brendan Fraser Earnings
The Mummy Returns

$12,500,000

Bedazzled

$10,000,000

Dudley Do-Right

$4,000,000

The Mummy

$4,000,000

The Scout

$1,500,000
All net worths are calculated using data drawn from public sources. When provided, we also incorporate private tips and feedback received from the celebrities or their representatives. While we work diligently to ensure that our numbers are as accurate as possible, unless otherwise indicated they are only estimates. We welcome all corrections and feedback using the button below.