Bill Cosby Net Worth
What is Bill Cosby's net worth?
Bill Cosby is an American comedian, television star and producer. As of this writing, Bill Cosby's net worth is $400 million. He is best known for creating and starring on "The Cosby Show."
At his peak of the show, he was the highest-paid television actor in the world. His base salary for the show was $1 million per episode, but when his producing, creator, syndication and various other income streams were totaled he earned $4 million per episode. That's the same as earning $8 million per episode today. He owned 20% of the show's equity which generated hundreds of millions in syndication royalties over the last several decades, though those royalties have mostly dried up in recent years in the wake of his scandals.
Cosby used those royalties, in addition to royalties from other programs and speaking engagement fees to invest in an extremely valuable real estate portfolio and art collection. Depending on their respective market rates at any given moment, the Cosby art collection and real estate portfolio could be worth north of $250 million, combined.
The future of his wealth is not yet known. Cosby reportedly spent millions of dollars on various legal defenses and could be liable for millions of dollars in future damages.
Early Life
Bill Cosby was born on July 12, 1937 in Philadelphia. He is one of four children of Anna Pearl and William Henry Cosby Sr. Cosby was class president at Mary Channing Wister Public School in Philadelphia. He was known for his reputation as the class clown. He attended Germantown High School but failed out of tenth grade. In 1956, Cosby left school at the age of 15 to join the Navy. He worked in physical therapy with Navy and Marine Corps who had been injured during the Korean War. Cosby did eventually earn his diploma and went on to earn a doctorate in Education at the University of Massachusetts Amherst. He also bar-tended at clubs and made big tips off those he made laugh. He then focused his efforts on the stage.
Standup Comedy Career
Cosby debuted his stand-up act in the clubs of Philadelphia and then in NYC at The Gaslight Cafe in 1961. He went on to tour and do stand up in Chicago, Vegas, San Francisco, and Washington DC. In 1963, his touring led to national exposure on The Tonight Show and a series of successful comedy albums in the 1960s. His debut LP dropped in 1964, Bill Cosby Is a Very Funny Fellow…Right! Cosby won seven Grammy Awards for Best Comedy Performance between 1965 and 1987. His album To Russell, My Brother, Whom I Slept With was named number one on Spin' magazine's list of the 40 Greatest Comedy Albums of All Time. Cosby made a name for himself by recounting humorous stories from his childhood. His success in standup led to television roles on The Dick Van Dyke Show and the action series I Spy, for which he won three consecutive Emmy Awards.
Early Career
Before starting The Cosby Show, Bill pursued a variety of other television projects. He was a regular guest host for The Tonight Show, and hosted and starred on an annual special for NBC. For two seasons, starting in 1969, he starred in The Bill Cosby Show. In this early version of The Cosby Show, Bill played a P.E. teacher at a Los Angeles high school. The show was a ratings hit but only a modest critical success. Cosby was at odds with NBC for refusing to utilize a laugh track for the show. His claim was that viewers had the ability to find humor for themselves without being prompted. From 1972-1979, Cosby created, hosted, and produced the animated Saturday morning cartoon, Fat Albert and the Cosby Kids. It was based off Bill's own childhood. The show was wildly successful.
The Cosby Show
In the 1980s, Cosby launched one of the most successful sitcoms of all time called The Cosby Show. Cosby co-produced and starred in the series and held much creative control. He involved himself with every aspect of the production of The Cosby Show. Plots were often based on Bill's actual family life, and the similarities didn't stop there: Main characters, parents to five children Cliff and Clair Huxtable were college-educated and financially successful, much like Cosby and his real-life wife. The show ran from September 1984 to 1992 and is one of only two sitcoms to remain at the top of the Nielsen ratings for five consecutive seasons.
Life After The Cosby Show
His second sitcom, Cosby, aired from 1996 – 2000 and during this time, Cosby also returned to his stand-up roots, hosting programs such as Kids Say the Darndest Things, as well as several game shows. He also became a popular spokesman, representing brands like Jell-O, Kodak, Ford, and Coca-Cola. Bill performed Far From Finished, his first stand up special in over 30 years, on Comedy Central in November 2013. He toured with the show and performed his last one in Atlanta Georgia in May 2015. Cosby's last known stand up performance was in Philadelphia on January 23, 2018.
Personal Life
Cosby has been married to wife Camille since 1964, and the couple had five children. Their son Ennis, at age 27, was murdered in January 1997 in an attempted robbery while he was changing a flat tire on the side of the interstate. Their daughter Ensa died of renal disease while awaiting a kidney transplant in February 2018. In 2016, Cosby's attorneys revealed he is now legally blind.
Sexual Assault Convictions
Bill Cosby has been the subject of highly-publicized rape, sexual assault, child sexual abuse, and sexual battery accusations by many women since 2000. His accusers say the earliest of the assaults started taking place in the mid '60s. Cosby repeatedly denied the allegations, stating that the incidents were consensual. Most of the acts alleged by his accusers fell outside of statutes of limitations for legal proceedings. In the wake of the allegations, almost everyone who had anything to do with the Cosby brand severed ties with him. Reruns of The Cosby Show and other shows featuring Bill were pulled from syndication. In 2015, Cosby was the subject of eight civil suits, which later rose to 33. On April 26, 2018 a jury in Pennsylvania found Bill Cosby guilty of three counts of aggravated sexual assault. In September 2018, he was sentenced to three to ten years at a state prison. He was confined to a single cell in administrative segregation at SCI Phoenix in Pennsylvania, but was moved to the general population of the prison in January 2019. In December 2019, Cosby lost an appeal to overturn his conviction.
Net Worth Details
Even before he created The Cosby Show, he was one of the highest-earning celebrities on the planet. So much so that when his album contract was up in 1968, Cosby turned down a five-year $3.5 million contract (that's the same as $25 million today) to launch his own production company. He started pumping out his own comedy albums and would eventually go on to create the TV shows Fat Albert and The Bill Cosby Show (not to be confused with the sitcom of the 80s).
As we know, it was the long-running success of The Cosby Show the would turn Bill into one of the wealthiest people in the entertainment industry. The show ran from 1984 to 1992. At the peak of the show he was earning $4 million per episode (the same as $8 million today). In the last two decades alone, the show has generated over $1.5 billion from syndication. As the owner of 20% of the show's profits, Bill has earned at least $300 million from syndication deals alone.
Bill has also earned tens of millions more from endorsements (most notably Jell-O), movie appearances, live comedy shows and other (less successful) TV series. His 2014 comedy tour grossed $11 million over 100 shows.
Real Estate
Bill's real estate portfolio is worth over $100 million. He has large properties in Pennsylvania and Beverly Hills. His estate in Beverly Hills alone could be worth as much as $60 million based on comparable recent sales. Potentially closer to $80 million.
Art Collection
Bill and his wife Camille own what has been described as "the most significant art collection in the hands of an African American family". Bill started acquiring pieces in the 1960s and today the family collection includes pieces by Thomas Hart Benton, Rembrandt, Renoir, Picasso and Matisse. Their art collection alone could easily be worth north of $150 million.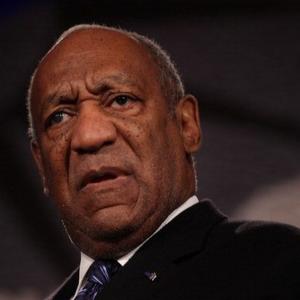 Bill Cosby
| | |
| --- | --- |
| Net Worth: | $400 Million |
| Date of Birth: | Jul 12, 1937 (85 years old) |
| Gender: | Male |
| Height: | 6 ft (1.85 m) |
| Profession: | Actor, Comedian, Author, Screenwriter, Television producer, Film Producer, Educator, Activist, Musician, Voice Actor |
| Nationality: | United States of America |
All net worths are calculated using data drawn from public sources. When provided, we also incorporate private tips and feedback received from the celebrities or their representatives. While we work diligently to ensure that our numbers are as accurate as possible, unless otherwise indicated they are only estimates. We welcome all corrections and feedback using the button below.