J. P. Morgan Net Worth
J.P. Morgan Net Worth: J. P. Morgan was a highly successful American businessman and financier. At the time of his death J.P. Morgan had an inflation-adjusted net worth of somewhere between $25 billion  and $45 billion. The variation depends largely on the value of his real estate portfolio and art collection. He is best known for being the head of the banking firm J.P. Morgan and Co., and for his long and successful career on Wall Street. At the time of his death, his estate was worth $68.3 million. Half of that value was attributable to his share in New York and Philadelphia banks. His estate was worth the same as roughly $1.39 billion in modern dollars if calculated based on CPI. It's the same as $25 billion if calculated based on the share of Gross Domestic Product.
Early Life and Career Beginnings: John Pierpont Morgan, best known by his initials as J. P. Morgan, was born in Hartford, Connecticut, on April 17, 1837. His father, Junius Spencer Morgan, was from the influential Morgan family. He received his education from the English High School of Boston, a renowned commerce school. After graduating, he then studied French at a school in the Swiss village of La Tour-de-Peilz, and then attended the University of Gottingen to work on his German language skills.
With his education in business, Morgan started working in 1857 at the London branch of Peabody, Morgan & Co., a company his father helped found three years before with George Peabody. After only one year, Morgan moved to New York City and began working for another banking company, Duncan, Sherman & Company, an extension of his father's company. He avoided having to serve in the military during the American Civil War by paying a substitute $300 to take his place. In 1864, Peabody retired, and Morgan's father's company was renamed from Peabody, Morgan & Co. to J. S. Morgan & Co.
Career: In 1871, Morgan partnered up with the Drexel family of Philadelphia to form the firm Drexel, Morgan & Company. After Anthony Drexel passed away, the firm was renamed J. P. Morgan & Company in 1895. His firm enjoyed close ties with his father's company, J. S. Morgan & Company, as well as other leading firms like Drexel & Company of Philadelphia, and Morgan, Harjes & Company of Paris. He focused on reorganizations and consolidations, and by 1900 his firm was one of the most powerful banking firms in the world.
His main business model centered around taking over troubled businesses, and reorganizing their structures and managements so that they became profitable again. This process was sometimes referred to as "Morganization". Then, using his reputation as a banker and financier, he would draw investors to these revamped businesses. The industry that he focused much of his attention on was the American railroad industry. Not only did he take over many railroads, include the Albany and Susquehanna Railroad, Philadelphia & Reading Railroad, and the Chesapeake & Ohio Railroad, to name just a few, many of his efforts were centered around reorganizing the railroad systems to make them more efficient. He actually set up conferences in 1889 and 1890 that brought together railroad presidents to write agreements relating to maintenance and charging "public, reasonable, uniform and stable rates".
Following his father's death in 1890, Morgan took control of the company J. S. Morgan & Co. It would be renamed Morgan, Grenfell & Company in 1910. He managed to negotiate a deal in 1900 with Charles M. Schwab, the president of Carnegie Co., along with businessman Andrew Carnegie, to buy Carnegie's business. He took Carnegie's business and merged it with several other steel and iron businesses to create the massive industrial firm the United States Steel Corporation (U.S. Steel). U.S. Steel had an authorized capitalization of $1.4 billion, making it the first billion-dollar company in the world.
From 1890 to 1913, a total of 42 different major corporations were either organized by, or had their securities underwritten by, J. P. Morgan & Company. These corporations include American Telephone & Telegraph, International Mercantile Marine Company (the owners of the White Star Line, which owned and operated the ill-fated RMS Titanic), General Electric, Federal Steel Company, and the United States Steel Corporation.
Unsuccessful Ventures: Every successful businessman has to weather through the occasional poor investment, and Morgan was no exception. One of his more notable bad investments was when he gave inventor Nikola Tesla $150,000 (the equivalent of $4,609,800 in 2019) to build a trans-Atlantic wireless communication system, in exchange for 51% control of the patents. Without prior approval from Morgan, Tesla decided to make changes to the planned facility. Morgan treated Tesla's changes as a breach of contract and subsequently refused to fund the changes, resulting in the project never becoming operational, and eventually it was abandoned.
As a man used to being successful, especially when it came to building railroad lines, it was an embarrassment for Morgan in 1902 when his plans to build a subway line in London were blocked by his competitor, the transit magnate Charles Tyson Yerkes.
Personal Life and Death: In 1861, Morgan married Amelia Sturges, known as Mimi; she passed away the following year. He then married Frances Louisa Tracy, known as Fanny, in May 1865. He and Fanny had four children together: Louisa Pierpont Morgan, J. P. Morgan Jr., Juliet Pierpont Morgan, and Anna Tracy Morgan. Morgan suffered from rosacea, which resulted in the deformation of his nose due to rhinophyma. Due to his self-consciousness about his appearance, Morgan was known to dislike publicity and being photographed. He was a lifelong member of the Episcopal Church.
Morgan passed away in his sleep on March 31, 1913, while staying at the Grand Hotel Plaza in Rom, Italy, while he was traveling through Europe. He is buried in the Cedar Hill Cemetery in Hartford, Connecticut, the town where he was born.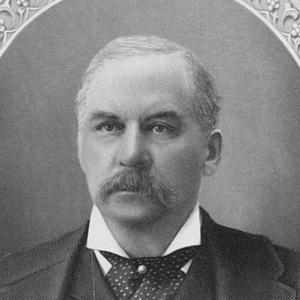 J. P. Morgan
| | |
| --- | --- |
| Net Worth: | $25 Billion |
| Date of Birth: | Apr 17, 1837 - Mar 31, 1913 (75 years old) |
| Gender: | Male |
| Profession: | Banker, Financier, Businessperson |
| Nationality: | United States of America |
All net worths are calculated using data drawn from public sources. When provided, we also incorporate private tips and feedback received from the celebrities or their representatives. While we work diligently to ensure that our numbers are as accurate as possible, unless otherwise indicated they are only estimates. We welcome all corrections and feedback using the button below.