Bill Gates Net Worth
Bill Gates net worth: Bill Gates is an American business magnate, former chairman and CEO of Microsoft, philanthropist, and author. Over much of the last 20 years, Bill Gates has been the richest person in the world. He has been the second richest person in the world since July 2017 when he was overtaken by Amazon founder Jeff Bezos.
As of this writing, Bill Gates' net worth is $116 billion.
As you probably know, Bill Gates co-founded the software company Microsoft with Paul Allen and is known as one of the premier entrepreneurs of the personal computer revolution. Today he owns less than 1.3% of Microsoft. He has sold tens of billions of dollars worth of Microsoft shares over the years. The proceeds of his sales have funded Cascade Investment LLC, the vehicle Gates uses to invest in hundreds of other companies.
Early Life
William Henry Gates III was born on October 28, 1955, in Seattle, Washington. Gates was small for his age and was bullied as a child. He preferred to stay in his room where he would shout "I'm thinking" when his mother asked what he was doing. At 13, he enrolled in the private Lakeside prep school and he wrote his first software program. When he was in the eighth grade, the Mothers' Club at the school used proceeds from Lakeside School's rummage sale to buy a Teletype Model 33 ASR terminal and a block of computer time on a General Electric (GE) computer for the students. Gates took an interest in programming the GE system in BASIC, and he was excused from math classes to pursue his interest.
He wrote his first computer program on this machine: an implementation of tic-tac-toe that allowed users to play games against the computer. Gates was fascinated by the machine and how it would always execute software code perfectly. After the Mothers Club donation of time on the terminal was exhausted, he and other students sought time on systems including DEC PDP minicomputers. One of these systems was a PDP-10 belonging to Computer Center Corporation (CCC) which banned Gates, Paul Allen, Ric Weiland, and Gates' best friend and first business collaborator Kent Evans for the summer after it caught them exploiting bugs in the operating system to obtain free computer time.
The four students formed the Lakeside Programmers Club to make money.  At the end of the ban, they offered to find bugs in CCC's software in exchange for extra computer time. Rather than use the system remotely via Teletype, Gates went to CCC's offices and studied source code for various programs that ran on the system, including Fortran, Lisp, and machine language. The arrangement with CCC continued until 1970 when the company went out of business.
The following year, a Lakeside teacher enlisted Gates and Evans to automate the school's class-scheduling system, providing them computer time and royalties in return. The two friends wrote the school's student information system software to schedule students in classes, and Gates modified the code so that he was placed in classes with "a disproportionate number of interesting girls." The duo worked diligently in order to have the program ready for their senior year. Towards the end of their junior year, Evans was killed in a mountain climbing accident, which Gates has described as one of the saddest days of his life. Gates then turned to Allen who helped him finish the system for Lakeside.
At 17, Gates formed a venture with Allen called Traf-O-Data to make traffic counters based on the Intel 8008 processor. In 1972, he served as a congressional page in the House of Representatives. He graduated from Lakeside School in 1973. He scored 1590 out of 1600 on the SAT and enrolled at Harvard in the autumn of 1973. He chose a pre-law major but took mathematics and graduate-level computer science courses. While at Harvard, he met Steve Ballmer. Gates left Harvard after two years.
Career
With the release of the MITS Altair 8800 based on the Intel 8080 CPU, Gates and Paul Allen saw this as the opening they needed to create their own computer software company. The creators of the new microcomputer, Micro Instrumentation and Telemetry Systems (MITS), formed a partnership with Gates and Allen using their Altair emulator that ran on a minicomputer, and then the BASIC interpreter. The trade name Microsoft was registered on November 26, 1976. During the first five years of the Microsoft company, Gates personally reviewed every line of code the company shipped, often rewriting code as needed. On November 20, 1985, Microsoft launched its first retail version of Microsoft Windows.
Microsoft went public in 1986. The opening stock price was $21. After the trading day, the stock closed at $27.75 and Bill's 45% was worth $350 million. Less than a year later, after the stock surged, he was a billionaire. He was 31 years old.
Gates announced on June 15, 2006, that he would transition out of his day-to-day role at Microsoft over the next two years in order to dedicate more time to philanthropy.
On March 13, 2020, Gates announced he would step down as Microsoft's Chairman.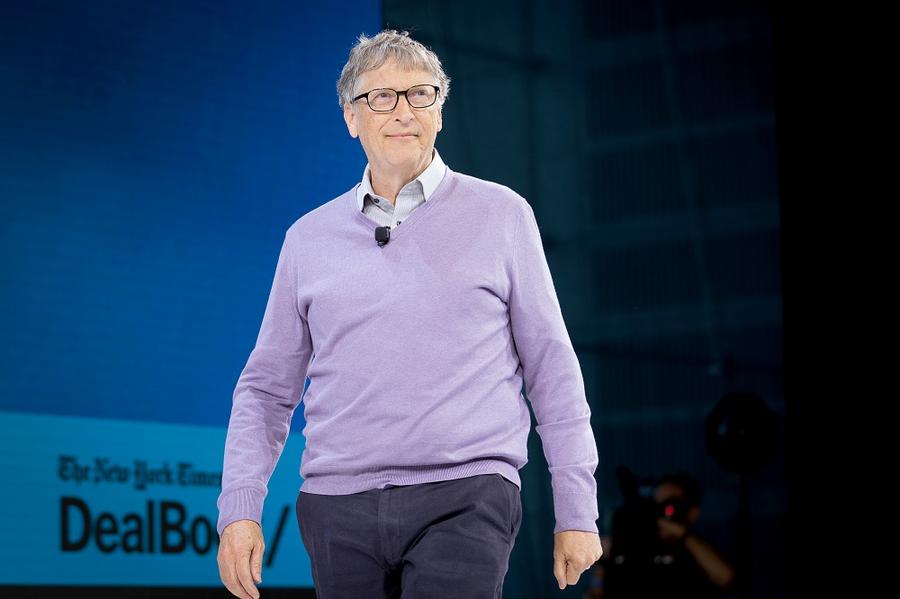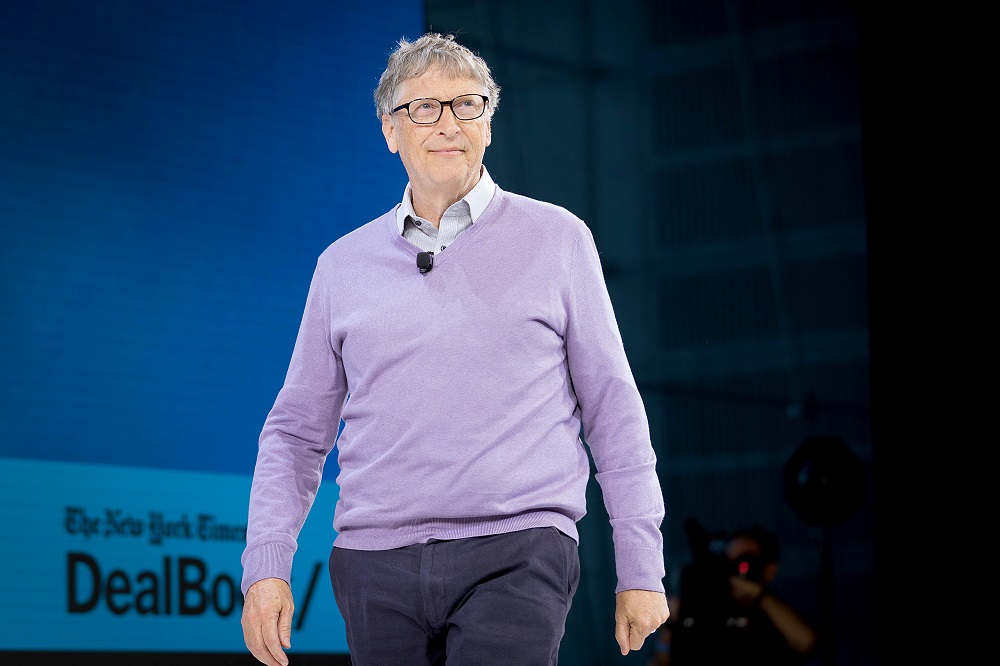 Bill Gates Net Worth Milestones:
1986
$350 million
1987
$1.25 billion
1990
$2.5 billion
1990
$15 billion
1997
$40 billion
1999
$85 billion
2000
$63 billion
2008
$58 billion
2009
$40 billion
2014
$76 billion
2020
$116 billion
*** At one very brief point in 1999, his net worth topped $100 billion. After adjusting for inflation, that was the same as being worth $153 billion today.
Personal Life
In 1987, Melinda French went to work in the product development division of Microsoft. At some point, she and Bill were seated next to each other at a work dinner. They hit it off and Bill was soon calling Melinda to ask her out. Melinda eventually rose to the position of General Manager of Information Products. She stayed with Microsoft until 1996.
Bill and Melinda married on a golf course on the Hawaiian island of Lanai on January 1, 1994. They have three children; Phoebe Adele, Rory John, and Jennifer Katharine.
Gates purchased the Codex Leicester, a collection of scientific writings by Leonardo da Vinci, for $30.8 million at an auction in 1994.
Gates and his wife combined three family foundations to create the charitable Bill & Melinda Gates Foundation in 2000, the largest transparently operated charitable foundation in the world.
On December 9, 2010, Bill and Melinda Gates and investor Warren Buffett each signed a commitment they called the Giving Pledge, which is a commitment by all three to donate at least half of their wealth, over the course of time, to charity.
Net Worth Details
Bill Gates has sold at least $40 billion in Microsoft stock and collected over $12 billion in dividends since the company's IPO in 1986. He used that money to create the holding company Cascade Investment which has continued to grow and includes investments in companies such as Canadian National Railway and AutoNation. Gates is quite a philanthropist and donated a $3.3 billion payout he received in 2004 to his Bill & Melinda Gates Foundation. He still has a 1.3 percent stake in Microsoft.
Real Estate
The Gates family resides in Xanadu 2.0, a mansion in the side of a hill overlooking Lake Washington in Medina, Washington. In 2009, property taxes on the mansion were reported to be $1.063 million, on an assessed value of $147.5 million. The 66,000 square-foot estate has a 60-foot swimming pool with an underwater music system, as well as a 2,500 square-foot gym and a 1,000 square-foot dining room. Gates is an avid reader, and the ceiling of his large home library is engraved with a quotation from The Great Gatsby.
Summary
Bill Gates has a net worth of $116 billion. As of this writing that makes him the second richest person in the world behind Amazon founder Jeff Bezos. Since Microsoft's 1986 IPO, Bill has seen his net worth grow from $250 million to well over $100 billion. In 1999, at the peak of the dotcom boom, Gates' fortune briefly topped $99 billion. After adjusting for inflation, that's the same as around $153 billion in today's dollars.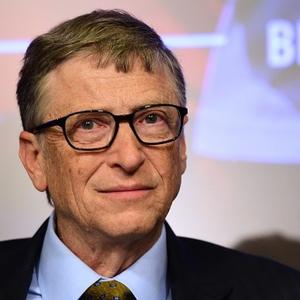 Bill Gates
| | |
| --- | --- |
| Net Worth: | $116 Billion |
| Salary: | $1 Million |
| Date of Birth: | Oct 28, 1955 (64 years old) |
| Gender: | Male |
| Height: | 5 ft 10 in (1.78 m) |
| Profession: | Entrepreneur, Programmer, Businessperson, Investor, Software Architect |
| Nationality: | United States of America |
| Last Updated: | 2020 |
All net worths are calculated through the combination of a robust methodology and a proprietary algorithm. The results are fact checked and confirmed by a team of editors and industry insiders. We work diligently to ensure that our numbers are the most accurate celebrity net worth data you will find anywhere on the internet.
Discussion