Mark Burnett Net Worth
What is Mark Burnett's Net Worth and Salary?
Mark Burnett is a British television producer who has a net worth of $500 million. Burnett is probably most famous for creating and producing some of the most popular reality TV shows in recent memory, such as "The Apprentice" and "Survivor." Mark currently holds the position of Chairman for MGM Worldwide Television Group, a company with a storied legacy in the entertainment world. Burnett's television series have been incredibly successful, and they have been nominated for well over 140 Emmys. As a producer, Mark has won twelve Emmys and a number of other awards.
Although Burnett continues to produce a range of television shows, he also made a strong impact on MGM ever since taking a leadership role with the company. He has overseen the acquisition of several companies, allowing MGM to expand its influence and experience somewhat of a resurgence.
Early Life
James Mark Burnett was born on July 17th of 1960 in London, England. Raised in Essex by parents who were both factory workers, Burnett quickly enlisted in the British Army at the age of 17. Eventually, he became a section commander in the Parachute Regiment before serving with the 3rd Battalion during the Falkland War and the conflicts in Northern Ireland.
He would leave the army in 1982 a decorated soldier. His experiences in the service left a taste of adventure in his mouth. Burnett left the army unsure of what his next move should be. He finally accepted a dangerous job military adviser in Central America. He did not tell his mother the full details of the job only that it had to do with security. His mother urged him not go but Burnett pressed on anyway. That is until he found himself at the Los Angeles airport awaiting his next plan and his mother's voice popped into his head. He listened to his urges and with only $600 in his pocket decided to stay in Los Angeles.
Career
After leaving the army, Mark Burnett eventually emigrated to the United States in 1982. He connected with a friend who had emigrated to the States a year prior and managed to gain work as a nanny with the Jaeger family, who lived in the affluent neighborhood of Beverly Hills, Los Angeles. Despite having no experience with childcare, Mark got the job because of his military background, as the affluent Jaegers wanted someone who could care for their children and protect them at the same time. This eventually became a stable source of income for Mark, and he started caring for other children in Malibu for a salary of $250 per week.
Burnett worked as a Nanny for two different homes in a seven year span. He became lifelong friends with one of his employers, a man named Burt. Burt would often host powerful producers and businessmen at his house. Burnett would often ask the producers as many question as possible. Burt eventually saw the potential that Burnett held and hired him to sell insurance. The skills that Burnett learned with insurance led him to open up his own marketing and advertising firm. By the early 90s Mark had made his first million. Still after all of his hard work he wanted more… he wanted adventure.
Eco-Challenge
Burnett found his adventure when he read about Raid Gauloises in the Los Angeles time. Raid Gauloises is a French adventure competition held once a year. The competition consisted of a group of five people from various countries racing in an exotic location for two weeks. The grueling ordeals they went through consisted of horseback riding, marathon kayaking, and even parachuting to name a few. A competition the likes of these had not been seen in America. He rounded up a team of five and became the first American team to ever compete. Coming off that the thrill Burnett began to shop his idea around. He called it "Eco-Challenge" and held it in Utah. It was first shown on MTV and later appeared on The Discovery Chanel and USA network. The show was a success. This marked the beginning of Burnett's career as a TV producer in the 90s.
Survivor
One of the things that intrigued Burnett most during eco-challenge was not the competition but the way the teams communicated with each other. This planted the seed for Survivor in his head. The idea though originated in the mind of British producer Charlie Parsons. Being the fact that Burnett had the idea and Parson's he decided to buy the rights from Parson in 1998. It took two years for the show to make it onto televisions set. During this time it was rejected by network after network. Finally CBS put it on during their summer season when most networks would play re-runs. Survivor became a monster hit and is still airing today. But there was nothing like the first season that kept all of America glued to their television sets. The show's finale was watched by over 50 million people.
The Apprentice and Other Shows
In 2004, Mark Burnett came out with another smash hit reality TV series – "The Apprentice." This reality show featured a very different format compared to "Survivor," but it was still incredibly popular. The premise revolves around contestants who compete for a job working for Donald Trump. These contestants must participate in a number of challenges. For many people, "The Apprentice" served as their first proper introduction to Donald Trump. The show eventually became so successful that it spawned many licensed spin-off versions around the globe. Burnett also produced the spin-off series "Celebrity Apprentice."
Aside from these two popular reality TV series, Burnett has produced a range of other projects. These include shows like "Are You Smarter Than a 5th Grader?," "Shark Tank," "The Voice," "Beat Shazam," and "TKO: Total Knock Out." Burnett is also known for producing a wide range of award shows, including the MTV Movie Awards, the People's Choice Awards, the Spike Video Game Awards, and the Primetime Emmy Awards.
The list goes on. Burnett has also produced shows like "Bully Beatdown," "The Contender," "Expedition Africa," "How'd You Get So Rich?," "Martha Stewart," "My Dad is Better Than Your Dad," "On the Lot," "The Restaurant," "Rock Star," "Sarah Palin's Alaska," "Stars Earn Stripes," "Starmaker," and "Toughest Cowboy." He currently produces shows like "The World's Best," "Lucha Underground," and "The Contender."
In 2014, MGM purchased a 55% stake in One Three Media and United Artists Media Group, earning both Burnett and his wife a significant amount of cash. In 2014, Burnett became the president of MGM and signed a five-year deal. After gaining a leadership role in the company, Burnett oversaw the production of a number of both scripted and reality shows, such as "Condor," "Fargo," "Get Shorty," "The Handmaid's Tale," and "Vikings." MGM also continues to produce shows like "Survivor," "Shark Tank," "Celebrity Apprentice," and many others. In 2018, Mark Burnett became the Chairman of MGM Worldwide.
Relationships
Burnett's first wife was Dianne J. Burnett, and they were wed in 1992. After having two children together, they separated in 2002. In 2004, Mark began dating Roma Downey, a producer and actress from Northern Ireland. They were married in 2007.
Real Estate
In 2004, Mark paid $4.5 million for an oceanfront home in Malibu. In 2005, he subsequently paid $25 million for a 5-bedroom oceanfront home in Malibu. In 2007, Burnett's new wife Roma Downey moved into his house and put her equally-impressive Malibu home up for rent. Because her home is located within the exclusive Colony gated community and is one of the few oceanside homes with a pool, she is able to rent it for $100,000 per month during the summer and $60,000 per month off-season. Mark still owns his original Malibu home, which the couple rents for an additional $60,000 per month during the summer.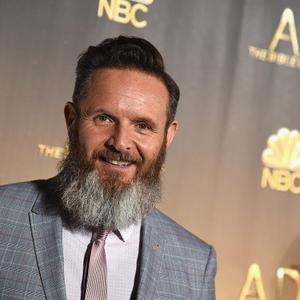 Mark Burnett
| | |
| --- | --- |
| Net Worth: | $500 Million |
| Date of Birth: | Jul 17, 1960 (62 years old) |
| Gender: | Male |
| Profession: | Television producer, Screenwriter, Film Producer, Television Director |
| Nationality: | United Kingdom |
All net worths are calculated using data drawn from public sources. When provided, we also incorporate private tips and feedback received from the celebrities or their representatives. While we work diligently to ensure that our numbers are as accurate as possible, unless otherwise indicated they are only estimates. We welcome all corrections and feedback using the button below.