Joe Francis Net Worth
What is Joe Francis' Net Worth?
Joe Francis is an American entrepreneur and film producer who has a net worth of $25 million. After a decade of legal and financial ups and downs, it is somewhat difficult to peg Joe's exact net worth at any given moment. Since 2015 he has lived an exiled life in Mexico. He allegedly left the US to avoid the consequences of several lawsuits and judgments in the United States. Much more detail on these lawsuits and judgments later in this article. In Mexico he lives in a custom-built 40,000 square-foot estate called Casa Aramara in the town of Punta Mita, 10 miles north of Puerto Vallarta. His Mexican mansion is worth an estimated $10-15 million and is regularly rented out at a rate of $35,000 per NIGHT!
Francis is best known for producing Girls Gone Wild, Banned From Television, and other films and TV series. Outside of his career in film, Joe Francis has repeatedly been the subject of controversy. His activities allegedly include excessive gambling, slander, tax evasion, and bribery.
In addition, he has pleaded no contest to charges of child abuse and pornography. Francis has been engaged in a number of high-profile legal battles before moving full-time to Mexico. Mexico and the US have no extradition treaty for civil contempt warrants, so Joe Francis could potentially remain living there for the foreseeable future.
Early Life
Joseph R. Francis was born on April 1st of 1973. He attended several boarding schools while growing up in California, and eventually studied film and television at the University of Southern California, graduating with a Bachelor's Degree in 1995.
Career
Joe Francis began his career as a production assistant for Real TV. While working on the show, Francis developed the initial concept for Banned from Television. Using unused footage that he licensed from Real TV, Joe Francis created videos under the Banned from Television brand that showed real fatal accidents, suicides, executions, motorcycle crashes, and many other shocking scenes.
Joe Francis found this work to be disturbing after a time, and he shifted his focus towards a new project: Girls Gone Wild. Created in 1997, the Girls Gone Wild videos showed young, college-aged women exposing their bodies and acting in a raucous manner. The videos were a resounding success for Francis, and by the first two years, he had earned over $20 million dollars. The company, which became famous for its constant barrage of late-night infomercials, generated hundreds of millions in revenue during its lifetime.
Girls Gone Wild Legal Issues
After a lengthy legal battle with Florida officials who wanted to prevent Francis from filming more Girls Gone Wild videos, he was forced to plead guilty to record-keeping violations. Joe Francis subsequently spent 339 days behind bars and paid $60,000 in fines. He also pleaded guilty to having contraband in his jail cell during his imprisonment.
In 2004, Joe Francis was kidnapped from his home in Bel-Air by Darnell Riley, a known conman. Riley put Francis in the trunk of his own car, drove him to a remote location, and filmed him doing degrading acts before abandoning him. This was all part of Riley's scheme to blackmail Francis for $500,000. After hearing about the situation, Paris Hilton stepped in and helped bring Riley to justice. She was also being blackmailed by the conman in a similar manner.
Multiple women have sued Joe Francis for filming them without permission, some of whom have been minors. In 2008, Francis pleaded no contest to prostitution and child abuse charges after it became obvious that he had filmed two minors in a Girls Gone Wild video.
Girls Gone Wild Bankruptcy
In February 2013, GGW Brands, the parent company that owned the Girls Gone Wild brand, filed for bankruptcy. This move, which was initiated by Joe, was reportedly an effort to prevent Steve Wynn from seizing the company's assets.
Other Legal Issues
After an incident in 2011, Joe Francis was charged with assault, false imprisonment, and dissuading a witness. Francis had allegedly taken three girls to his residence by force after meeting them at a nightclub. Once at his house, Francis allegedly assaulted the girls and kicked one of them out before telling her not to call the police (dissuading a witness). In 2013, Francis was sentenced to 270 days in jail after being convicted on multiple charges.
In 2007, Joe Francis was charged with tax evasion after allegedly claiming around $20 million in false deductions between 2002 and 2003. In 2009, he pleaded guilty to the tax evasion charges and bribery, paying $250,000 in restitution to the IRS.
Steve Wynn Lawsuit
During one ill-fated trip to Las Vegas in 2007, Joe Francis ended up losing over $2 million dollars while playing blackjack. The owner of the casino, Steve Wynn, grew concerned when Francis showed absolutely no intention of ever paying the debt. Eventually, Wynn was forced to sue – and that's when things got even crazier. Not only did Francis refuse to pay, but he also accused Steve Wynn of threatening to kill him, hiring prostitutes to encourage him to gamble more, and other "deceptive practices."
The court showed absolutely no interest in these allegations, and they took Wynn's side when he sued Francis a second time for slander and defamation. Four years went by, and interest on the initial debt mounted. This brought Francis' full debt to more than $7.5 million. However, the real trouble for Francis began when he started to appear on national television, repeating his allegations that Wynn had threatened to have him killed. With no real basis for these allegations, the court agreed with Wynn's accusations of slander.
Eventually, the damages relating to the slander charges completely eclipsed the original gambling debt, and at one point a judge ordered Francis to pay over $40 million. Wynn argued that the defamatory remarks threatened the livelihood of not only his gambling empire but also his 12,000 employees. For his slanderous remarks on Good Morning America alone, Francis was ordered to pay $11 million in damages.
Although Joe Francis was clearly digging himself into an ever-deeper hole by this point, he doubled down and stalwartly refused to pay. This led the authorities to seize many of his assets by force, including his mansion in Bel-Air. Eventually, the $40 million sum in defamation damages was diminished to just $19 million by a judge. In a statement after his court victory, Steve Wynn announced that he was donating 100% of his court-awarded funds to charities for battered women and wounded soldiers.
Relationships
One of the girls featured in the Girls Gone Wild videos was Abbey Wilson, and she later became Francis' long-term girlfriend. In 2013, Wilson's iPad was stolen, and the device allegedly contained sex tapes of her and Francis. In 2014, Abbey Wilson gave birth to twin girls with Francis through in vitro fertilization.
In December 2021 Joe claimed he had not seen his daughters in over a week. TMZ uncovered legal documents that seemed to show that Abbey had been ignoring court orders to allow Joe to visit with their twin daughters and that the mother and children had been unresponsive. At one point an amber alert was reportedly almost issued and Abbey was facing kidnapping charges. A lawyer for Abbey claimed that his client had full temporary custody of the twins.
Real Estate
After his company declared bankruptcy, Joe reportedly continued to fund his lifestyle through his famous 40,000 square-foot estate in Mexico called Casa Aramara. This property is worth $10-15 million.
Casa Aramara is a popular destination for many celebrities and other wealthy elites. It rents for as much as $35,000 per night. Celebrities including Kim Kardashian, Eva Longoria, Demi Moore, Jennifer Aniston and Ashton Kutcher have rented the home from Joe. Mario Lopez got married at the resort-like property in December 2012. Kim and Kanye honeymooned at the property in June 2014.
In 2002, Joe Francis purchased a property in Bel-Air for $5.45 million. Built in 1995, the estate features 6,446 square feet of living space and is situated alongside properties owned by many other celebrities in the exclusive neighborhood. In 2019, after many years of being foreclosed due to Francis' legal issues, the property was auctioned off to Steve Wynn. When Francis lost the home to Wynn, it was appraised at $6.7 million.
However, the IRS stepped in almost immediately and bought the property from Wynn for $6.8 million. In an effort to finally get some of the money Francis owed in back taxes, the IRS then flipped the property to Francis' former next-door neighbor Bassam Alghanim. The billionaire neighbor paid the IRS $8.65 million for Francis' property, completing his massive, 20-acre compound that includes seven separate houses that is easily worth $100-150 million today.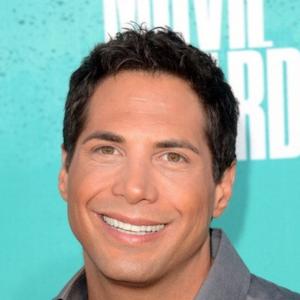 Joe Francis
| | |
| --- | --- |
| Net Worth: | $25 Million |
| Date of Birth: | Apr 1, 1973 (49 years old) |
| Gender: | Male |
| Height: | 6 ft 1 in (1.87 m) |
| Profession: | Entrepreneur |
| Nationality: | United States of America |
All net worths are calculated using data drawn from public sources. When provided, we also incorporate private tips and feedback received from the celebrities or their representatives. While we work diligently to ensure that our numbers are as accurate as possible, unless otherwise indicated they are only estimates. We welcome all corrections and feedback using the button below.