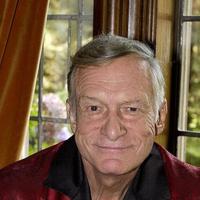 | | |
| --- | --- |
| Net Worth: | $50 Million |
| Date of Birth: | Apr 9, 1926 - Sep 27, 2017 (91 years old) |
| Place of Birth: | Chicago |
| Gender: | Male |
| Height: | 5 ft 8 in (1.75 m) |
| Profession: | Journalist, Businessperson, Editor, Actor, Film Producer, Entrepreneur, Publisher |
| Nationality: | United States of America |
What was Hugh Hefner's net worth?
Hugh Hefner was an American entrepreneur best-known for being the founder of Playboy magazine. At the time of his death in September 2017, Hugh Hefner had a net worth of $50 million. The Chicago native began his professional career as a writer for Esquire Magazine, and then mortgaged his furniture and took out a loan in order to start his own magazine called, Playboy.  The first issue, which featured nude photos of Marilyn Monroe that were taken nearly five years earlier, was published in 1953.  It sold 50,000 copies, and the Playboy machine was up and running.  Fast-forward a few decades and Playboy Magazine had grown into Playboy Enterprises a successful media empire that includes Playboy Magazine, Playboy TV, Playboy Online, three hardcore networks – Club Jenna, Spice Digital Networks, and Adult.com, and a licensing arm that controls where, when, and how the Playboy logo and brand are used.
Wealth History
Hugh Hefner's finances ebbed and flowed quite significantly over the decades. At the time of his death, Hefner was worth $50 million. IN the mid-1990s Hefner was worth $200 million.
At the company's peak in the late 1960s/early 1970s, the business was generating tens of millions of dollars in profit thanks to a booming empire that included clubs and casinos. Unfortunately Hugh was slow to adapt to the digital world and the retreat from physical magazines. At the time of his death, the company was a shell of its former self, largely operating as an intellectual property licensing business.
The company performed especially poorly in the last 15 years of his life as magazine sales in general diminished greatly. In the period between 2000 and 2010, Playboy's stock price fell 80%. The company was taken private in 2011 by Hefner and private equity firm Icon Acquisition Holdings. Another private equity firm called Rizvi Traverse eventually bought out Icon.
At the time of his death, Hefner owned 35% of the Playboy brand and 100% of what was left of the print magazine.
Most people assumed that Hefner owned the famous Playboy mansion, when in fact he did not. For most of its history, the mansion was owned by Playboy Enterprises. Hefner paid an annual fee to cover rent and other expenses like food and parties. In typical years, that rent came to around $1 million.
The mansion was sold in June 2016 to then 32-year-old Daren Metropoulos for $100 million. Daren is the son of C. Dean Metropoulos who is a billionaire private equity tycoon famous for reviving brands such as Hostess, Bumble Bee Tuna, Pabst Blue Ribbon and Chef Boyardee. One of the stipulations of the sale was that Hefner would be allowed to live in the mansion for the rest of his life. So one can assume this is bitter/sweet news for Daren Metropoulos.
Early Life
Hugh Hefner was born in Chicago, Illinois on April 9, 1926. He was the first child of Glenn Lucius Hefner and Grace Caroline Hefner. They were from Nebraska and worked as an accountant and a teacher, respectively. He has one younger sibling, Keith. Hefner attended Sayre Elementary School and Steinmetz High School. After high school, Hugh served from 1944-1946 as a U.S. Army writer for a military newspaper. Hefner graduated from the University of Illinois at Champaign-Urbana in 1949. He earned a Bachelor of Arts in Psychology and a double minor in Creative Writing and Art in just two and a half years. He did one semester of graduate classes in Sociology at Northwestern but dropped out.
Playboy Magazine
In 1952, Hefner was working as a copywriter for Esquire magazine. He inquired about a $5 raise and when he was denied, he quit his job. The following year, he took out a mortgage loan of $600 and raised $8,000–including $1,000 from his mother–from investors to launch gentleman's magazine with the infamous centerfold, Playboy (initially, he was going to call the magazine Stag Party.) The first issue was published in December 1953, almost a year to the date after he quit Esquire. The first cover and centerfold was Marilyn Monroe, taken from her 1949 nude calendar shoot. The issue sold over 50,000 copies and sold for 50 cents apiece. Charles Beaumont's science fiction story, The Crooked Man, (having been rejected from Esquire) was published in the first issue. Hefner had produced the magazine in his Hyde Park Kitchen.
Hefner served as the chief creative officer of Playboy Enterprises, which is the publishing group that operates the magazine. Hugh promoted a lifestyle of luxury in his magazine and in the television shows he hosted, Playboy's Penthouse from 1959-1960 and Playboy After Dark from 1969-1970.
In June 1963, Hefner was arrested for promoting obscene materials after publishing an issue of Playboy featuring nudes photos of Jane Mansfield in bed with a man. The case went to trial and the result was a hung jury.
Hugh created "private key" clubs that were racially diverse during the civil rights movement. In 1966, Hefner sent Alex Haley (an African American man) to interview George Lincoln Rockwell, who had founded the American Nazi Party. Rockwell had agreed to be interviewed by Haley, only after gaining assurance he was not Jewish, and Rockwell reportedly kept a handgun on the desk during the entire interview. The historic interview was reenacted in the television series Roots: The Next Generations in 1979, with James Earl Jones playing Haley and Marlon Brando as Rockwell. Brando ended up winning an Emmy Award for his portrayal of Rockwell. Haley also interviewed Malcolm X in 1963 and Martin Luther King Junior in 1966. Strangely, all three interviewees had been assassinated by 1968.
The magazine has continued to publish short stories by famous novelists such as Arthur C. Clarke, Ian Fleming, Chuck Palahniuk, Roald Dahl, Margaret Atwood, Shel Silverstein, and countless others. In 1953, the novel Fahrenheit 451 by Ray Bradbury was published and serialized in 1954 issues of Playboy.
Although the magazine reached its peak in the '70s and moved from a monthly magazine to a quarterly one in 2019, it still continues to enjoy popularity and circulation.
Playboy Mansion
The 21 thousand square foot Playboy Mansion in Los Angeles, California is where Hugh lived from 1974 until his death in 2017. The mansion became famous in the 70s for the lavish parties Hugh would throw, attended by celebrities and socialites. The mansion boasts an astonishing 29 rooms, a wine cellar, a movie theater, three zoos, tennis and basketball courts, a waterfall and multiple pools.
Interestingly, most people assume Hugh himself actually owned the famous Playboy mansion, but in fact he did not. Playboy Enterprises owned the house and Hefner paid an annual fee to cover rent and other expenses like food and parties. In typical years, that rent came to around $1 million. And yes, that also includes the room and board for Hefner's live-in girlfriends.
In January 2016, Playboy Enterprises announced that it had put the mansion up for sale for $200 million. A comparable house in the same neighborhood would likely be worth $60 – $80 million, so it's a hefty premium… but there's only one Playboy Mansion in the world! The mansion was bought in June 2016 for $110 million by Daren Metropoulos. Daren, who was 32 at the time of Hefner's death, is the son of billionaire businessman C. Dean Metropoulos. His father is well known for reviving sagging brands like Hostess, Bumble Bee Tuna, Pabst, and Chef Boyardee. As of April 2020, the Playboy Mansion is undergoing extensive renovations.
Personal Life
Hefner married high school sweetheart Mildred Williams in 1949. Before their wedding, Mildred confessed to Hefner that she'd had an affair while he was in the Army. He has said publicly that the admission was devastating. Reportedly, Mildred allowed him to sleep with other women out of guilt for her own infidelity. The two split in 1959. They had two kids together, Christie and David. After the divorce, Hef remade himself as a "man about town", in line with the lifestyle he promoted in Playboy. He admitted to being involved with eleven out of twelve months' worth of Playmates. After a minor stroke at age 58 in 1985, Hefner toned down his lifestyle and married Kimberley Conrad who was 36 years his junior. They had two sons, Marston and Cooper Hefner. They officially divorced in 2010, but had been separated for over a decade. He married a third wife, Crystal Harris (now Hefner) and they were together from 2012 until his death.
Appearances
Hugh Hefner voiced himself in a 1993 episode of The Simpsons, Krusty Gets Kancelled. Hefner also guest starred as himself in a 2000 episode of Sex and the City. In 2005, he guest-starred on Entourage and Curb Your Enthusiasm. Other television guest appearances include Robot Chicken, Family Guy, and Miss March. He has made several guest appearances in films as well. From 2005 to 2010, Hugh created and appeared often in a reality show about his life and his many girlfriends who lived with him at the Playboy Mansion: The Girls Next Door.
2009 Net Worth Estimate

According to paperwork filed in 2009 as part of a divorce, Hugh Hefner estimated his own net worth to be $43 million. At the peak of Playboy, Hefner's net worth was over $200 million. Unfortunately, the company did not perform well over the last 10-15 years as magazine sales have diminished rapidly. In the period between 2000 and 2010, Playboy's stock price fell 80%. The company was taken private in 2011 by Hefner and private equity firm Icon Acquisition Holdings. Another private equity firm called Rizvi Traverse eventually bought out Icon. At the time of his death, Hefner owned 35% of the Playboy brand and 100% of the actual magazine.
Here is how Hefner broke down his own finances in a court filing back in 2009:
Monthly income:
Salary from Playboy: $116,667
Social Security: $1,896
Dividends and interest: $121,099
Rental property: $17,058
Income from HMH Productions: $15,808
Pensions and retirement: $413
Other miscellaneous income: $17,639
Total monthly income: $290,580
Other Assets:
$306,548 in cash
$36,802,558 in stocks and bonds
$6,122,990 in a joint account with an unnamed person
Total assets (including Playboy stock and property): $43,232,096
And here's how Hugh spent his millions per month:
Rent (including groceries, household supplies, utilities, cell phone and email): $53,593
Food (approximate): $18,000
Entertainment: $25,000
College expenses for kids: $10,130
Health care: $3,215
Related Post: How much do Playboy Playmates make?
Death
On September 27, 2017, Hugh died at the Playboy Manson in Holmby Hills, Los Angeles. He was 91. The cause of death was sepsis that was brought on by an E. coli infection.
Hugh Hefner is entombed in a crypt at the Westwood Village Memorial Park Cemetery. Directly next to him lies the crypt of Marilyn Monroe. He paid $75,000 in 1992 for the right to be buried next to Monroe. He told the Los Angeles Times in 2009, "Spending eternity next to Marilyn is an opportunity too sweet to pass up."
It should be noted that Hefner never met Monroe. Despite arguably launching his career off her nude images, some would say against her will, the two never actually met.
All net worths are calculated using data drawn from public sources. When provided, we also incorporate private tips and feedback received from the celebrities or their representatives. While we work diligently to ensure that our numbers are as accurate as possible, unless otherwise indicated they are only estimates. We welcome all corrections and feedback using the button below.