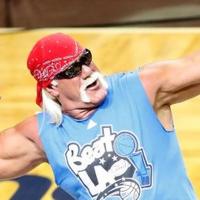 | | |
| --- | --- |
| Net Worth: | $25 Million |
| Date of Birth: | Aug 11, 1953 (69 years old) |
| Place of Birth: | Augusta |
| Gender: | Male |
| Height: | 6 ft 7 in (2.01 m) |
| Profession: | Wrestler, Actor, Film Producer, Musician, Television producer, Entrepreneur, Author |
| Nationality: | United States of America |
What is Hulk Hogan's Net Worth and Salary?
Hulk Hogan is an American actor, wrestler and reality television star who has a net worth of $25 million. That net worth estimate includes his Gawker.com settlement which was initially $140 million but was ultimately reduced to $31 million, before taxes. That number also takes into account the tens of millions Hulk lost as part of his divorce from ex-wife Linda. During his contentious divorce proceedings with Linda, we learned that the Bolleas were worth around $30 million in 2009. Hulk was ultimately forced to fork over 70% of the couple's liquid assets, $3 million in cash to cover property settlements and a 40% ownership stake in his various business entities. More details on their divorce settlement later in this article. Hulk has also admitted that he blew "hundreds of millions" on an extremely lavish lifestyle at the peak of his career in the 1990s.
Hogan was more than any other individual the person responsible for turning professional wrestling from a regional curiosity into the big "sports entertainment" business that it is today. During his heyday in the 1980s and 90s, first at Vince McMahon's WWF (where he earned as much as $1 million to appear at Wrestlemanias V and VI) and then later Ted Turner's rival WCW organization he was one of the most recognizable figures in the world and was able to branch out into television and films.
Early Life
Hulk Hogan was born Terry Gene Bollea on August 11, 1953 in Augusta, Georgia. When he was still a baby, the family relocated to Tampa, Florida where Hulk has called home ever since. As a young person his sport of choice was baseball, and was said to have attracted professional big league talent scouts as a Little Leaguer, but as with many other professional wrestlers an injury ended his career in more traditional sports. He discovered professional wrestling at age 16, setting himself on the course that would change his life and the entire wrestling world.
Wrestling Career
Hulk Hogan is most famous for being a professional wrestler with the WWF (now WWE). Hulk's popularity peaked in the late 80s and 90s when as many as 30 million people would sign up for a WWF pay-per-view event like WrestleMania. But his career in wrestling began under much more modest circumstances, wrestling a match for the CWF promotion in Fort Myers, Florida in 1977, eventually adopting a masked character known as "The Super Destroyer." After a local TV host compared Hogan favorably to Incredible Hulk star Lou Ferigno, the "Hulkster" character that would make him a star began to take shape, but it wasn't until he joined forces with Vince McMahon Sr. in 1979 that he started using the name "Hogan." The following year, he began also wrestling in Japan while still with the WWF, but after taking the role of Thunderlips in Rocky III (a job that earned him a cool 15 grand as well as introducing him to a whole audience who may not have ever watched professional wrestling before) without McMahon's permission he parted ways for the first time with the WWF. He came back in 1983 after McMahon's son took over the company with eyes toward more mainstream success for the sport, and he wanted Hogan to be the face of the company.
It worked, and before too long "Hulkamania" was a worldwide pop culture phenomenon that continued in one form or another into the 21st century.
Acting
Hogan used his popularity to launch an acting career. His first film role was the aforementioned performance as Thunderlips in 1982's Rocky III. In the 80s and 90s Hogan made several attempts to make it as a mainstream Hollywood action star, appearing in films like No Holds Barred, Suburban Commando, and Mr. Nanny. He also starred in the TV series Thunder in Paradise from 1993 to 1995. About a decade later, Hogan succumbed to the trend of celebrity reality television with the VH1 series Hogan Knows Best, featuring him and his family.
Other Endeavors
Hogan has always been a very savvy merchandiser and marketer and has a variety of different businesses under his belt. In 1995 he opened up Pastamania, his own signature pasta restaurant in the Mall of America in Minnesota. It closed after one year. Hogan has also claimed to have been the original choice to endorse what became known as the George Foreman Grill, with Foreman getting the gig after Hogan failed to respond in time. In 2006 he came out with his own energy drink called Hogan Energy, and sometime after that a line of frozen cheeseburgers "Hulkster Burgers" began appearing on store shelves. In 2012 he opened up Hogan's Beach, a restaurant in his hometown of Tampa, and after that business relationship dissolved he opened up Hogan's Hangout in nearby Clearwater Beach.
Personal Life
Hulk married Linda Claridge in December of 1983. They have two children together, a daughter Brook and a son Nick Hogan. After rumors of Hulk's infidelity, Linda filed for divorce in 2007. At the time it was revealed that Hogan's personal net worth was $30. That's the same as around $40 million today. It was also revealed that Hulk had invested his money in several businesses and real estate around Florida. Hogan still earns money from merchandise sales and residuals with his brand, Hulk Hogan.
Divorce Settlement
When Hulk and Linda Hogan's divorce was finalized, he ended up being forced to pay her 70% of the couple's liquid assets, $3 million in cash to cover real estate settlments plus an ongoing 40% ownership stake in his various businesses. In a radio interview in 2011, Hulk admitted that the divorce brought him essentially to the brink of bankruptcy. Linda did not receive alimony, but she did receive $7.44 million of the $10.41 million they held in bank and investment accounts. She also got to keep a Mercedes-Benz, a Corvette and a Cadillac Escalade.
He has since managed to make some financial recovery. In February of 2014, Hulk re-joined the WWE for the first time in over five years and landed a job as the host of WrestleMania. In July 2015, Hulk Hogan was fired from the WWE after a series of racist comments were made public.
In 2010 Hulk married Jennifer McDaniel.
Real Estate
In 1992, Hulk paid $2 million for a waterfront property in Belleair, Florida. They quickly demolished the existing home and proceeded to spend the next several years building an opulent mansion that ultimately encompassed more than 17,000 square-feet. Construction was complete in 1996. This is the home that viewers saw between 2005 and 2007 on the reality show "Hogan Knows Best".
In 2006, perhaps in anticipation of their looming separation, Linda and Hulk listed the home for sale for an eye-opening $26 million. Two year later the financial crisis and real estate downturn struck and by this point the two had separated and were looking to liquidate assets so they could split and move forward. In August 2009 the price was lowered to $13.9 million. The price was chopped again and again until Hulk finally accepted $6.2 million in April 2012. That's $19 million less than the original list price.
In 2014 Hulk paid $3 million for a home in nearby Clearwater, Floriday. In 2016 he paid $1.6 million for the home next door.
Gawker Lawsuit
In 2012, Hulk Hogan had sex with the wife of radio personality Bubba the Love Sponge. Bubba arranged to have the encounter secretly filmed with a surveillance camera. At some point the website Gawker.com came into possession of the sex tape. An editor decided to post a two minute edited version of it on their home page. Hulk asked Gawker to remove the video. When they refused, Hulk filed a lawsuit claiming that Gawker had invaded his privacy.
In 2016, a Florida jury agreed with Hulk and decided that the website should pay him a $140 million judgment. Gawker unsuccessfully appealed the judgment. Gawker was forced into a fire sale. The company founder, Nick Denton, filed for personal bankruptcy. In November 2016, Gawker settled with Hogan for $31 million.
Hulk Hogan Earnings
WrestleMania XIX

$150,000

WrestleMania VI

$1,000,000

WrestleMania V

$1,000,000

Rocky III

$15,000
All net worths are calculated using data drawn from public sources. When provided, we also incorporate private tips and feedback received from the celebrities or their representatives. While we work diligently to ensure that our numbers are as accurate as possible, unless otherwise indicated they are only estimates. We welcome all corrections and feedback using the button below.