Tom Hanks & Rita Wilson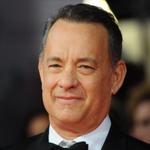 Tom Hanks
$400 Million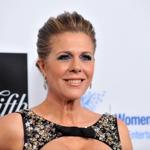 Rita Wilson
$100 Million
Tom and Rita's paths first crossed on the set of the ABC sitcom "Bosom Buddies", in which Tom starred as a cross-dressing advertising agent. Tom was actually married to his college sweetheart, the late Samantha Lewes, at the time. In 1987, Hanks and Lewes divorced and a year later, Rita Wilson and Tom Hanks were married. The couple have two sons, Chester and Truman and Hanks also has two children from his previous marriage, Colin and Elizabeth Hanks.
Tom Hanks Net Worth and Salary: Tom Hanks is an American actor, director, writer and producer who has a net worth of...
Rita Wilson net worth: Rita Wilson is an American actress, producer, and singer, who has a net worth of $100 million dollars. Though it should be noted that Rita's net worth...
Profession
Film Producer, Screenwriter, Television producer, Television Director, Actor, Voice Actor, Film director, Motivational speaker
Profession
Actor, Singer, Film Producer
Date of Birth
Jul 9, 1956 (65 years old)
Date of Birth
Oct 26, 1956 (65 years old)
Nicknames
Thomas Jeffrey Hanks
Thomas Jeffrey "Tom" Hanks
Tom
Tomu Hankusu
Nicknames
Margarita Ibrahimoff
Margarita Ibrahimova
Ethnicity
Portuguese American
British American
Ethnicity
Bulgarian American
Greek American
Nationality
United States of America
Nationality
United States of America
Tom Hanks Appearances
Every Time We Say Goodbye

David Bradley
Rita Wilson Appearances
Invisible Child

Annie Beeman

Runaway Bride

Ellie Graham

That Thing You Do!

Marguerite