Tim McGraw & Faith Hill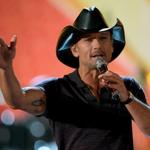 Tim McGraw
$165 Million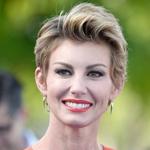 Faith Hill
$165 Million
Tim McGraw and Faith Hill – Tim McGraw and Faith Hill are married country music superstars who have been together for nearly two decades. McGraw and Hill tied the knot on October 6, 1996 in Louisiana. They are both successful solo artists and have collaborated on several songs, including "It's Your Love", "I Need You", "Let's Make Love" and "Like We Never Loved At All," which won a 2006 Grammy Award. On his own, McGraw is the winner of dozens of awards, including two Grammys and 14 Academy of Country Music awards, and topped the Billboard album charts eleven times. In addition to winning with her husband, Hill is the recipient of four solo Grammys and 14 Academy of Country Music Awards. She was named to a list of "30 Most Powerful Women in America" by "Ladies Home Journal" in 2001 and was tabbed as the top Adult Contemporary Artist of the decade by Billboard in 2009. Together, Hill and McGraw put together the top-grossing musical tour in the history of country music with their Soul2Soul II Tour. They have three children together: Gracie Katherine born in 1997, Maggie Elizabeth in 1998 and Audrey Caroline in 2001.
Tim McGraw net worth: Tim McGraw is a Louisiana-born singer and actor, who has a net worth of $85 million dollars. Tim McGraw has sold 40 million units...
Faith Hill net worth: Faith Hill is an American country singer who has a net worth of $165 million. That is a combined net worth with her husband of more than...
Profession
Actor, Singer, Songwriter, Guitarist
Profession
Singer, Actor, Record producer, Artist, Singer-songwriter, Musician, Music artist
Date of Birth
May 1, 1967 (55 years old)
Date of Birth
Sep 21, 1967 (54 years old)
Nicknames
Samuel Timothy McGraw
Samuel Timothy Smith
Samuel Timothy "Tim" McGraw
Nicknames
Audrey Faith Perry
Height
5 ft 9 in (1.778 m)
Nationality
United States of America
Nationality
United States of America
Tim McGraw Appearances
Friday Night Lights

Charles Billingsley
Faith Hill Appearances
The 74th Annual Academy Awards

The Stepford Wives

Sarah Sunderson