Tiger Woods & Lindsey Vonn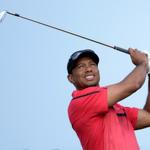 Tiger Woods
$800 Million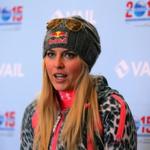 Lindsey Vonn
$12 Million
Following a very public divorce battle with now ex-wife Elin Nordegren , golf sensation Tiger Woods began a relationship with professional skier and Olympic medalist Lindsey Vonn in early 2013. Lindsey has had her share of ski-related injuries over her career, the most devastating of which was when her already compromised knee gave out during her preparation runs for the 2014 Olympics in Sochi, Russia. "A part of me is missing when I can't ski," Lindsey is quoted as saying. She battled with depression for years, but credited her relationship with Tiger when she told SELF magazine, "We push each other and help each other when we're down." Tiger Woods, born Eldrick Tont Woods, was heavily recruited by colleges for his golfing prowess—he ultimately chose Stanford University. Tiger participated in his first PGA Tour major, the 1995 Masters Tournament, and tied for 41st place as the only amateur to make the cut. Woods turned pro in August 1996 and signed on to endorse Nike and Titleist. When Lindsey underwent surgery in February 2013, Tiger posted a blog on his official website saying, "I'm going to put my clubs away for a while to spend more time with my kids and support my girlfriend Lindsey Vonn as she tries to prepare for the Sochi Olympics." Try as she might, unfortunately, Lindsey's setbacks kept her from the Olympics in 2014. The couple remained together until 2015, when they broke up due to rumors of an affair between Woods and Amanda Boyd Dufner.
Tiger Woods net worth and career earnings: Tiger Woods is an American professional golfer who has net worth of...
Lindsey Vonn is an American Olympic skier who has a net worth of $12 million. During her career to date, Lindsey Vonn has won three Olympic medals, including one gold medal...
Profession
Golfer, Athlete, Writer
Profession
Alpine skier, Athlete
Date of Birth
Oct 18, 1984 (37 years old)
Nicknames
Eldrick Woods
Righty
Mr. T
Eldrick Tiger Woods
Eldrick Tont "Tiger" Woods
Eldrick Tont Woods
Tiger E. Woods
Tiger
Urkel
Nicknames
Lindsey Caroline
Lindsey Caroline Kildow
Kildon
Don Don
The Don
Lindsey Caroline Vonn
Ethnicity
Chinese American
African American
Thai American
Asian American
Native Americans in the United States
Multiracial American
Indigenous peoples of the Americas
Height
5 ft 10 in (1.78 m)
Nationality
United States of America
Nationality
United States of America
Tiger Woods Appearances
Bigger, Stronger, Faster*

Tiger Woods, Amy Poehler, Against Me

Tiger Woods/America Ferrera
Lindsey Vonn Appearances
Lindsey Vonn: In the Moment