Susan Sarandon & Tim Robbins
Susan Sarandon
$50 Million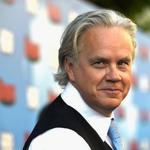 Tim Robbins
$60 Million
Sarandon and Robbins were never married, but were one of the most enduring couples in the entertainment industry. Their 23-year relationship was strong and they kept relatively quiet about their personal lives. The two Oscar winners — she for Dead Man Walking and he for Mystic River — have two children together, Jack and Miles. The pair met on the set of the 1988 baseball classic Bull Durham, in what proved to be Robbins' breakthrough role. Sarandon was previously married to Chris Sarandon and has a daughter, Californication actress Eva Amurri, from her relationship with director Franco Amurri. In 2009, the pair separated.
Susan Sarandon net worth: Susan Sarandon is an American actress who has a net worth of $50 million dollars. Susan Sarandon has received national acclaim for her work, including...
Tim Robbins Net Worth: Tim Robbins is an American actor, screenwriter, director, producer, activist and musician who has a net worth of $60 million. Tim Robbins was born in California...
Profession
Actor, Voice Actor, Activist, Film Producer
Profession
Actor, Musician, Screenwriter, Activist, Film director, Film Producer, Voice Actor
Date of Birth
Oct 4, 1946 (73 years old)
Date of Birth
Oct 16, 1958 (61 years old)
Nicknames
Susan Abigail Tomalin
Susan Tomalin
Susan Abigail Sarandon
Nicknames
Timothy Francis Robbins
Tim
Timothy Francis "Tim" Robbins
Ethnicity
White American
Irish American
Welsh American
Italian American
English American
Nationality
United States of America
Nationality
United States of America
Susan Sarandon Appearances
Cradle Will Rock

Margherita Sarfatti
Tim Robbins Appearances
The Gospel According to Jesus