Steven Spielberg & Kate Capshaw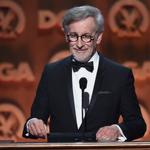 Steven Spielberg
$8 Billion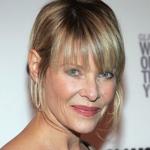 Kate Capshaw
$100 Million
Film director Steven Spielberg and actress Kate Capshaw met on the set of Indiana Jones (The Temple of Doom) in 1984 when Capshaw auditioned for the part of Willie Scott. The two married in 1991. The celebrity couple have a combined total of seven children: Theo, Sasha, Sawyer, Mikaela and Destry. Capshaw had a daughter, Jessica, during her previous marriage to Robert Capshaw and Spielberg had a son, Max, during his previous marriage to Amy Irving. Son Theo was adopted by Capshaw before marrying Spielberg, and the couple later adopted Mikaela together. Born Kathleen Sue Nail, Kate Capshaw's acting credits also include a soap opera role on Edge of Night, a role in Space Camp and The Quick and the Dead. Steven Spielberg's first professional television job was directing a segment of the 1969 pilot for Night Gallery, where he worked with the late Rod Serling (who served as both script contributor and on-air host). Spielberg's filmography credits from 1968 to present broke the 100-count mark in 2011 and his film-making credits continue to grow, to include such box office smash hits as Jaws, Gremlins, Poltergeist, Back to the Future, Jurassic Park and Schindler's List—most of which received award nominations or won the awards they were nominated for. Steven Spielberg has been nominated for over 200 major awards.
Steven Spielberg is an American director, screenwriter and producer who has a net worth of $8 billion and annual income of $150 million. As of this writing, Steven's $8 billion fortune makes him the second richest celebrity on the planet...
Kate Capshaw net worth: Kate Capshaw is an American actress who has a net worth of $100 million dollars. Though it should be noted that the majority of Kate's net worth is attributable to her husband since 1991, director Steve Spielberg...
Profession
Film Producer, Film director, Screenwriter, Entrepreneur, Television producer, Actor, Film Editor, Television Director, Businessperson
Date of Birth
Dec 18, 1946 (75 years old)
Date of Birth
Nov 3, 1953 (68 years old)
Nicknames
Steve Spielberg
Stephen Spielberg
Steven Spielrock
Steven Allan Spielberg
Steven Speilberg
Uncle Morty
Steven
Nicknames
Kathleen Sue Nail
Height
5 ft 7 in (1.715 m)
Nationality
United States of America
Nationality
United States of America
Steven Spielberg Appearances
The Blues Brothers

Cook County Assessor's Office Clerk

Austin Powers: Goldmember

Famous Director

Vanilla Sky

Guest at David Aames' Party
Kate Capshaw Appearances
My Heroes Have Always Been Cowboys

Jolie, H.D.'s Girlfriend