Joe Jonas & Sophie Turner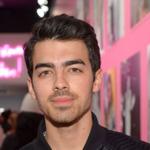 Joe Jonas
$40 Million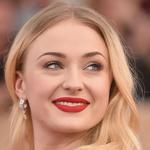 Sophie Turner
$8 Million
Joe Jonas and Sophie Turner net worth: Joe Jonas and Sophie Turner began dating in 2016. Joe Jonas and Sophie Turner became engaged in October 2017 and were married in Las Vegas, Nevada in May 2019. Joe Jonas previously dated AJ Michalka after he went on tour with her group Aly & AJ from 2015 to 2016. He later dated Taylor Swift in 2008 and then Camilla Belle. He was also romantically linked to Selena Gomez and dated Ashley Greene in 2010. Jonas dated Gigi Hadid in 2015. He is best known for being a member of the group the Jonas Brothers with his brothers Kevin and Nick Jonas and has also released a solo album and appeared in movies and on television. Sophie Turner is best known for starring as Sansa Stark on the HBO television series Game of Thrones and has also starred in the X-Men film series.
Joe Jonas Net Worth: Joe Jonas is an American musician and actor who has a net worth of $40 million. Joe Jonas is probably most famous for being in the band...
Sophie Turner Net Worth and salary: Sophie Turner is an English actress who has a net worth of $8 million. Sophie Turner was born in Northampton...
Profession
Singer-songwriter, Musician, Actor, Dancer, Singer, Keyboard Player
Date of Birth
Aug 15, 1989 (31 years old)
Date of Birth
Feb 21, 1996 (25 years old)
Nicknames
Joseph Adam Jonas
Joseph Jonas
the Jonas Brothers
The High Flier
JJ
DJ Danger
Joe
Jonas Brothers
Ethnicity
Italian American
Irish American
Nationality
United States of America
Joe Jonas Appearances
Campfire Stories;Comes Around Gos Around

A So Random! Holiday Special
Sophie Turner Appearances
Game of Thrones

Sansa Stark