Sean Penn & Robin Wright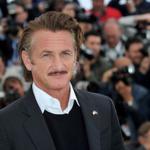 Sean Penn
$70 Million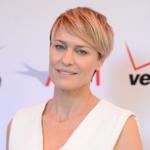 Robin Wright
$65 Million
In 1989, Robin Wright and Sean Penn started dating just following his divorce from Madonna. They had a daughter (Dylan Frances) in 1991 and a son (Hopper Jack Penn) in 1993. Wright and Penn were married three years later in 1996. The couple had a rocky relationship at times and in 2009, they hit the breaking point. Wright filed for divorce and dropped "Penn" from her professional name. The divorce was finalized in 2010.
Sean Penn is an American actor, director and activist. Sean Penn has a net worth of $70 million. His net worth was previously much higher when combined with ex-wife Robin Wright. They were married from 1996 to 2010 and had two children together. Sean reportedly paid Robin a very large portion of his net worth as a ...
Robin Wright is an American actress who has a net worth of $65 million dollars. Robin first garnered recognition for her role on the daytime soap opera "Santa Barbara." On the big screen, she has drawn acclaim for her performances in films such as "The Princess Bride," "Forrest Gump," "Unbreakable," and "Nine Lives...
Profession
Actor, Film director, Film Producer, Screenwriter, Politician
Profession
Actor, Model, Spokesperson, Businessperson, Singer, Film Producer
Date of Birth
Aug 17, 1960 (61 years old)
Date of Birth
Apr 8, 1966 (56 years old)
Nicknames
Sean Justin Penn
Nicknames
Robin Gayle Wright
Robin Virginia Gayle Wright
Robin Wright Penn
Robin Wright-Penn
Robin Virginia Wright
Nationality
United States of America
Nationality
United States of America
Sean Penn Appearances
The Thin Red Line

1st Sgt. Edward Welsh

Dead Man Walking

Matthew Poncelet
Robin Wright Appearances