Seal & Heidi Klum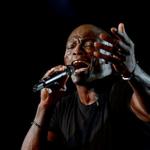 Seal
$40 Million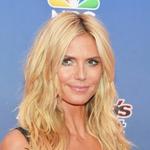 Heidi Klum
$160 Million
Seal and Heidi Klum began dating in February 2004. After months of dating, Seal proposed to Klum in December 2004 and in May 2005, the couple married on a beach in Mexico near Seal's home on Costa Careyes. In January 2012, Seal and Klum announced that they were separating after nearly 7 years of marriage. Klum filed for divorce from Seal on April 6, 2012. The couple have four children.
Seal net worth: Seal is a British singer and songwriter who has a net worth of $40 million. He is known for being a singer-songwriter, and for being the former...
Heidi Klum net worth and salary: Heidi Klum is a German and American model, actress, TV host, business woman, fashion designer, TV producer, artist and occasional singer who has net worth of...
Profession
Musician, Songwriter, Singer-songwriter, Composer
Profession
Model, Television producer, Presenter, Actor, Supermodel, Fashion Model, TV Personality, Screenwriter, Fashion designer, Businessperson
Date of Birth
Feb 19, 1963 (58 years old)
Date of Birth
Jun 1, 1973 (48 years old)
Nicknames
Seal Henry Olusegun Olumide Adeola Samuel
Adamski
Seal Henry Olusegun Olumide Adelo Samuel
Nicknames
Heidi Samuel
The Body
Ethnicity
British Nigerian
Yoruba people
Nationality
United Kingdom
Seal Appearances
The Voice (AU)

Him/Herself
Heidi Klum Appearances
Germany's Next Topmodel

Host