Sarah Jessica Parker & Matthew Broderick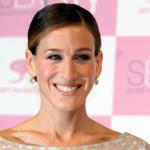 Sarah Jessica Parker
$100 Million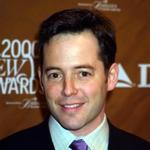 Matthew Broderick
$45 Million
Sarah Jessica Parker and Matthew Broderick -- Sarah Jessica Parker is an American actress and the wife of actor Matthew Broderick. Parker is best known for her portrayal of Carrie Bradshaw on the HBO hit series "Sex and the City". She is a four-time Golden Globe winner and two-time Emmy Award winner for her work on the show. Husband Matthew Broderick is the winner of two Tony Awards and is well-known for playing the lead character in the 1986 success "Ferris Bueller's Day Off" and for voicing Simba in the Disney classic "The Lion King" (1994). The couple married in a synagogue in Manhattan in 1997 after they were set up by one of Parker's brothers. She gave birth to their first son, James Wilkie, in 2002, and they welcomed a set of twins, Marion Loretta Elwell and Tabitha Hodge, via a surrogate seven years later. Parker and Broderick live in New York City, but have been known to escape to their second home in Ireland and another house they own in The Hamptons.
Sarah Jessica Parker Net Worth: Sarah Jessica Parker is an American actress, model, singer and producer who has a net worth of $100 million. Sarah Jessica Parker...
Matthew Broderick was born in New York and has an estimated net worth of $45 million dollars. An award-winning ctor who has been...
Profession
Actor, Film Producer, Television producer, Model, Singer, Voice Actor, Businessperson
Profession
Actor, Voice Actor, Film director, Singer
Date of Birth
Mar 25, 1965 (54 years old)
Date of Birth
Mar 21, 1962 (57 years old)
Nicknames
Sarah J. Parker
SJP
Nicknames
매튜 브로더릭
매튜 브로데릭
馬修·波特歷
Бродерик, Мэттью
馬修·波特歷
Nationality
United States of America
Nationality
United States of America
Sarah Jessica Parker Appearances
Sex and the City

Carrie Bradshaw

Smart People

Janet Hartigan

A Life Apart: Hasidism in America
Matthew Broderick Appearances
Ferris Bueller's Day Off

Ferris Bueller

Glory

Col. Robert Gould Shaw