Sacha Baron Cohen & Isla Fisher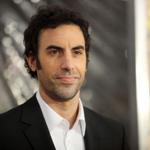 Sacha Baron Cohen
$130 Million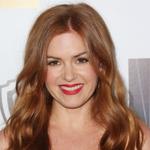 Isla Fisher
$25 Million
Sacha Baron Cohen is an English actor and comedian who has been married to wife, actress Isla Fisher, since 2010. Baron Cohen rose to fame for creating and playing several comedy characters: Ali G, Borat, Bruno and Admiral General Aladeen, most of whom tend to trap unsuspecting people in outrageous situations involving his characters. Baron Cohen took his characters to the big screen with the box office success "Borat" before following the film with "Bruno" and "Dictator". Cohen has been nominated for several Emmy Awards and a Golden Globe for his performances. Wife Isla Fisher is a well-known actress who has starred in "Definitely, Maybe", "Confessions of a Shopaholic", "Wedding Crashers", "The Great Gatsby" and "Now You See Me". She met her husband at a party in Australia in 2002 and the couple announced their engagement two years later. Fisher converted to Judaism in 2007 before marrying Cohen in Paris in 2010. They have two children together: Olive, born in 2007, and Elula Lottie Miriam, born in 2010.
Sacha Baron Cohen net worth: Sacha Baron Cohen is an English actor, comedian and writer who has a net worth of $130 million. Sacha Baron Cohen...
Isla Fisher net worth and salary: Isla Fisher is an Australian actress who has a net worth of $25 million dollars. Isla Fisher...
Profession
Comedian, Actor, Fashion Model, Voice Actor, Screenwriter, Film Producer, Television producer
Profession
Actor, Writer, Voice Actor
Date of Birth
Oct 13, 1971 (48 years old)
Date of Birth
Feb 3, 1976 (44 years old)
Nicknames
Brüno
Borat
Borat Sagdiyev
Sacha Noam Baron Cohen
Cohen, Sacha Baron
Ali G
Sacha Baron-Cohen
Nicknames
Isla Lang Fisher
Ayala Fisher
Isla Lang Fisher Cohen
Ayala Lang Fisher
Nationality
United Kingdom
Sacha Baron Cohen Appearances
Borat: Cultural Learnings of America for Make Benefit Glorious Nation of Kazakhstan

Borat Sagdiyev
Isla Fisher Appearances
Wedding Crashers

Gloria Cleary