Pink & Carey Hart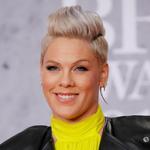 Pink
$200 Million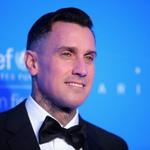 Carey Hart
$30 Million
Pink and Carey Hart met each other at the ESPN X Games in 2001. It was during this even that Hart suffered a bruised tailbone as well as many other broken bones. For a while Hart and Pink were considered on again off again. Pink was allegedly hooking up with Tommy Lee in 2003, the same year that the couple split. Pink and Hart got back together in 2005. It was actually Pink who proposed, holding up a sign saying "Will you Marry Me?" while Hart was racing in 2005. The two got married in 2006 in Costa Rica. They took their four dogs on their honeymoon which consisted of going snowboarding. In 2008 the couple announced that they had been separated. The next year they ended up getting back together once again. The couple has matching tattoos on their wrists that say "Tru Luv". Pink and Hart have one daughter, Willow Sage Hart who was born in June 2011. Pink announced her pregnancy on the Ellen DeGeneres show. In May of 2014 rumors surfaced that Pink was pregnant once again. The rumors were brushed off by husband Carey Hart. Over the years Hart has made several cameos in Pink's music videos.
P!nk net worth: Pink (stylized as P!nk) is an American singer and songwriter who has a net worth of $200 million. Pink was born Alecia Beth Moore...
Carey Hart net worth: Carey Hart is an American freestyle motocross racer and off-road racer who has a net worth of $30 million. Though it should be noted...
Profession
Singer-songwriter, Actor, Musician, Dancer, Model
Profession
Motorcycle Racer
Date of Birth
Sep 8, 1979 (42 years old)
Date of Birth
Jul 17, 1975 (46 years old)
Nicknames
Alecia Beth Moore
Alecia Moore
ピンク
P!nk
Alicia Moore 'P!nk'
the Moulin Rouge Girls
Alecia B. Moore
Alicia Moore
Pink
Pink
Nicknames
Carey Jason-Phillip Hart
ケアリー・ハート
Carey Jason Hart
Carey Jason Phillip Hart
Vegas
Ethnicity
Irish American
Lithuanian American
German American
Nationality
United States of America
Nationality
United States of America
Pink Appearances

Carey Hart Appearances
The Chaotic Chronicles of the Crusty Demons of Dirt

Crusty Demons: Night of World Records