Pete Sampras & Bridgette Wilson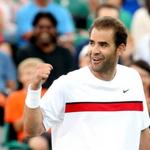 Pete Sampras
$150 Million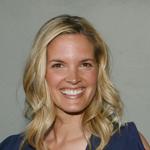 Bridgette Wilson
$25 Million
Pete Sampras and Bridgette Wilson – Pete Sampras is a retired American tennis star who is married to actress Bridgette Wilson. Sampras is a former top tennis player in the world with 14 Grand Slam wins and seven indoor titles. He's considered one of the world's best tennis players of all time. Wife Bridgette Wilson-Sampras is a former Miss Teen USA in 1990 and an actress who has had roles in "Billy Madison", "I Know What You Did Last Summer", "Saved By The Bell" and "Mortal Kombat". Sampras and Wilson wed in September 2000. She gave birth to their first child, Christian Charles Sampras, in 2002, and their son second, Ryan Nikolaos Sampras, in 2005. In early 2014, the couple spent nearly six million dollars on actor Albert Brooks' 5100-square foot Bel Air mansion. The estate was formerly owned by Merv Griffin.
Pete Sampras Net Worth and Career Earnings: Pete Sampras is a retired American tennis player who has a net worth of...
Bridgette Wilson (also known as Bridgette Wilson-Sampras) is an American model, singer, and actress who has a net worth of $25 million. A large portion of Bridgette's net worth is attributed to her husband since 2000, Pete Sampras...
Profession
Athlete, Tennis player
Profession
Actor, Singer, Model, Songwriter
Date of Birth
Aug 12, 1971 (50 years old)
Date of Birth
Sep 25, 1973 (48 years old)
Nicknames
Peter Sampras
Petros Sampras
Pistol Pete
Nicknames
Bridgette Leann Wilson
Bridgette L. Wilson
Bridgette Leann Wilson-Sampras
Bridgette Wilson-Sampras
Bridgitte Wilson
Brigette Wilson-Sampras
Bridget Wilson
Nationality
United States of America
Nationality
United States of America
Pete Sampras Appearances
Wimbledon 2000 Final: Sampras vs. Rafter
Bridgette Wilson Appearances
House on Haunted Hill

Ruth Bridgers

Beautiful

Lorna Larkin, Miss Texas