Penelope Cruz & Javier Bardem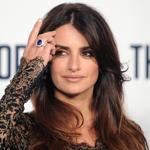 Penelope Cruz
$85 Million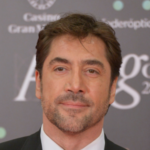 Javier Bardem
$30 Million
Penelope Cruz and Javier Bardem met on the set of the film Jamon, Jamon back in 1992. The two did a good job of keeping their relationship out of the public spotlight. In October 2007 paparazzi caught them sharing a loving moment on the Maldive Islands. The first pictures of them on a date in LA also emerged. The couple appeared together in the Woody Allen film Vicky Cristina Barcelona in 2008. In October 2009 Cruz was seen wearing a sparkling ring on her wedding finger that led to people wondering if they were actually engaged. David Letterman asked Cruz if the couple was engaged but she brushed it off saying that she was allergic to talking about her private life. For the first time Bardem acknowledged the relationship in 2010 at the Cannes Film Festival, referring to Cruz as his girlfriend. The two finally got married in the Bahamas in July 2010. They have two children, Leo Encincas Cruz born in January 2011, and Luna Encincas Cruz born in July 2013. Penelope Cruz has said that she wants her children to "grow up in a way that is as anonymous as possible". Director Woody Allen said that the couple would speak passionately to each other in Spanish on the set of his film Vicky Cristina Barcelona. During the filming of this picture rumors circulated that Bardem was in love with actress Scarlett Johansson but this was proved false.
Penélope Cruz Net Worth and Salary: Penélope Cruz is a Spanish-born actress and producer who has a net worth of $85 million. Penélope Cruz won critical...
Javier Bardem is a Spanish actor who has a net worth of $30 million. Javier Bardem is best known for his performances in films such as "Before Night Falls," "Biutiful," "The Sea Inside," "Vicky Cristina Barcelona," "Skyfall," and "No Country for Old Men."...
Profession
Actor, Businessperson, Model, Singer, Designer, Film Producer
Profession
Actor, Film Producer
Date of Birth
Apr 28, 1974 (49 years old)
Date of Birth
Mar 1, 1969 (54 years old)
Nicknames
Penelope Cruz
Pe
Penélope Cruz Sánchez
Madonna of Madrid
Penelope Cruz Sanchez
Penelope Cruz Sánchez
The Spanish enchantress
Penelope
Penélope Cruz Sánchez Bardem
Nicknames
Javier Ángel Encinas Bardem
Javier Encinas
Benito González
Height
5 ft 11 in (1.81 m)
Did we make a mistake?
Submit a correction suggestion and help us fix it!