Ozzy Osbourne & Sharon Osbourne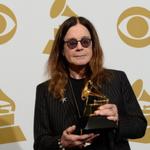 Ozzy Osbourne
$220 Million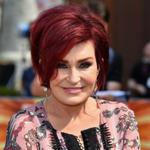 Sharon Osbourne
$220 Million
Ozzy Osbourne and Sharon Osbourne are English television personalities who have been married since 1982. Ozzy is known for his larger than life persona as a musician and lead vocalist for the heavy metal band, Black Sabbath, and for later appearances on various television programs. When Ozzy was fired from Black Sabbath in 1979, Sharon took over his management, and helped Ozzy launch a successful solo career. Sharon met Ozzy when she was 18, while her father was working for Arden and managing Black Sabbath. The pair were married on July 4, 1982 and have 3 children - Aimee, Kelly and Jack.
Ozzy Osbourne net worth: Ozzy Osbourne is a British reality TV star and musician known as the Godfather of Heavy Metal who has net worth of $220 million...
Sharon Osbourne net worth: Sharon Osbourne is a music manager, promoter, and reality TV personality who has a net worth of $220 million. Sharon Osbourne...
Profession
Singer, Musician, Songwriter, Composer, Author, Lyricist, Actor, Television producer, Voice Actor
Profession
Promoter, Businessperson, Presenter, Author, Talent manager, Television producer, Music Manager, Film Producer, TV Personality, Actor
Date of Birth
Dec 3, 1948 (73 years old)
Date of Birth
Oct 9, 1952 (69 years old)
Nicknames
John Michael Osbourne
John Osbourne
The Great Ozz
The Madman
The Godfather of Heavy Metal
The Prince of Darkness
The Blizzard of oz
Ozzy
John
The Wizard of Ozz
Nicknames
Sharon Arden
Sharon Rachel Levy
Paddy Osbourn
Sharon Rachel Arden
Sharon Rachel Osbourne
Shaz
Heavy Metal Mom
Paddy Osbourne
The Osbournes
Height
5 ft 10 in (1.78 m)
Height
5 ft 2 in (1.575 m)
Nationality
United Kingdom
Ozzy Osbourne Appearances
Phil Collins: A Life Less Ordinary

Sharon Osbourne: A Comedy Roast
Sharon Osbourne Appearances
Austin Powers: Goldmember

Sharon Osbourne: A Comedy Roast

It's a Boy Girl Thing

Della Deane