Oprah Winfrey & Stedman Graham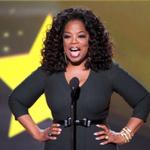 Oprah Winfrey
$3.5 Billion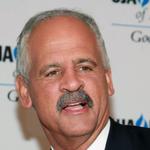 Stedman Graham
$10 Million
Oprah Winfrey and Stedman Graham net worth: Oprah Winfrey and Stedman Graham began dating in 1986 and were engaged to be married in 1992. Oprah Winfrey and Stedman Graham were never married but remain in a relationship. Oprah Winfrey had many relationships including with John Tesh and Roger Ebert. She was in a relationship with filmmaker Reginald Chevalier after he was a guest on a look-alike segment. She claims that the relationship ended when she met Graham. Stedman Graham was in a relationship with news anchor Robin Robinson from 1982 to 1985. Winfrey's television series The Oprah Winfrey Show was nationally syndicated from 1986 to 2011 and she was the richest African American woman of the 20th century. She started her Oprah Winfrey Network in 2008. Stedman Graham is an educator, author, speaker, and businessman. He has authored several self help books and was a columnist for the Huffington Post.
Oprah Winfrey is an American media mogul, television host, and author. Oprah's net worth is $3.5 billion. Today she earns around $315 million per year thanks to her highly lucrative diversified media empire...
Stedman Graham is an American author, public speaker, educator, and businessman who has a net worth of $10 million. Graham is best known for being Oprah Winfrey's long-term partner; the couple has been together since 1986...
Profession
Media proprietor, Actor, Presenter, Businessperson, Television producer, Film Producer, Journalist, Philanthropist, Voice Actor
Profession
Writer, Author, Businessperson, Educator, Orator
Date of Birth
Jan 29, 1954 (68 years old)
Date of Birth
Mar 6, 1951 (71 years old)
Nicknames
Oprah
Oprah Gail Winfrey
O
Deepak Oprah
Lady O
Orpah Gail Winfrey
The Preacher
The Little Speaker
Nicknames
Graham Sardar Stedman
Ethnicity
African American
Ethnicity
African American
Nationality
United States of America
Nationality
United States of America
Oprah Winfrey Appearances
The Princess and the Frog

Eudora