Olivia Wilde & Jason Sudeikis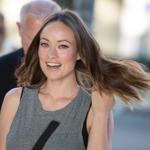 Olivia Wilde
$25 Million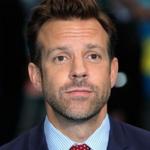 Jason Sudeikis
$25 Million
Olivia Wilde began dating actor Jason Sudeikis in November 2011, and they became engaged in January 2013. They have one son, Otis Alexander, who was born on April 20, 2014. It is a first child for the actors, though both were married once before. Sudeikis was previously married to "Pitch Perfect" and "30 Rock" writer Kay Cannon, and Wilde eloped at age 18, and had an eight-year marriage to Tao Ruspoli, an Italian prince. While Wilde and Sudeikis are not officially married, they are publicly quite supportive of one another and often comment that they are not rushing down the aisle just because they have had a child together, since they already feel like they are married.
Olivia Wilde is an American actress and director who has a net worth of $25 million. Wilde is best known for playing Remy "Thirteen" Hadley on the Fox series "House" (2007–2012) and starring in films such as "Tron: Legacy" (2010), "The Change-Up" (2011), "Cowboys & Aliens" (2011), and "The Lazarus Effect" (2015)...
Jason Sudeikis is an American actor and comedian who has a net worth of $25 million. Jason first appeared on the scene in the 1990s, and since then he has taken roles in a wide range of film and television projects...
Profession
Actor, Film Producer, Model, Writer, Film director
Profession
Actor, Comedian, Voice Actor, Screenwriter
Date of Birth
Mar 10, 1984 (38 years old)
Date of Birth
Sep 18, 1975 (46 years old)
Nicknames
Olivia Jane Cockburn
Nicknames
Daniel Jason Sudeikis
Suds
Nationality
United States of America
Nationality
United States of America
Olivia Wilde Appearances
Camjackers

Sista Strada Cast
Jason Sudeikis Appearances
What Happens in Vegas

Mason