Nicole Kidman & Keith Urban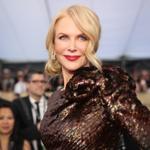 Nicole Kidman
$250 Million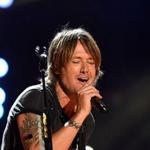 Keith Urban
$75 Million
Nicole Kidman and Keith Urban – Nicole Kidman and Keith Urban are a famous celebrity couple who have been married since 2006. Kidman, one of the world's highest-paid actresses, is an Academy Award-winning performer with dozens of TV and film credits, including "Dead Calm", "Batman Forever", "Moulin Rouge!", "The Hours", "The Stepford Wives", "Just Go With It" and "Bewitched". She is the winner of one Academy Award for Best Actress and three Golden Globes, and got her star on the Hollywood Walk of Fame in 2003. Fellow Australian Keith Urban is a well-known country music star with eleven number one singles and four Grammys. The duo met at a Los Angeles event held in honor of Australians in early 2005, four years after she divorced first husband Tom Cruise. She wed the country musician in Australia at Cardinal Cerretti Memorial Chapel on June 25, 2006. Kidman gave birth to their first daughter, Sunday Rose Kidman Urban, two years later in Nashville, while the couple's second child, Faith Margaret, was born via a surrogate in 2010. The couple has several homes together in Australia, California and Tennessee.
Nicole Kidman Net Worth and Salary: Nicole Kidman is an Australian actress, producer and philanthropist who has a net worth of $250 million. For the last...
Keith Urban is a New Zealand-born and Australian-raised country music singer, songwriter, and record producer who has a net worth of $75 million dollars. His success began with his debut album, "Keith Urban" (1991) and has continued for almost 20 years...
Profession
Singer, Actor, Film Producer
Profession
Musician, Guitarist, Singer, Songwriter, Pianist, Composer, Actor
Date of Birth
Jun 20, 1967 (55 years old)
Date of Birth
Oct 26, 1967 (55 years old)
Nicknames
Nicole Mary Kidman
Nichole Kidman
Nic
Nicole Mary Kidman, AC
"Stalky"
Nicknames
Keith Lionel Urban
Ethnicity
Anglo-Celtic Australian
Australians
Irish people
Scottish people
Height
5 ft 10 in (1.78 m)
Nicole Kidman Appearances
Batman Forever

Dr. Chase Meridian
Keith Urban Appearances
American Idol

Reality show judge

The Voice (AU)

Him/Herself