Nick Lachey & Vanessa Minnillo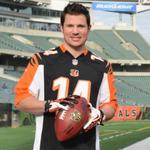 Nick Lachey
$25 Million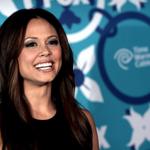 Vanessa Minnillo
$25 Million
Nick Lachey and Vanessa Minnillo began dating in 2006 after she appeared in a music video for his song, "What's Left of Me." They briefly broke up in 2009, but rekindled their relationship and became engaged in November 2010. The couple were married on July 15, 2011 at Sir Richard Branson's private island (Necker Island) in the British Virgin Islands, and the pair have two children: Camden John Lachey and Elisabeth Lachey. Nick Lachey is probably best known as a member of the musical group, 98 Degrees, and for his various appearances on reality television. Minnillo is known for being a correspondent for Entertainment Tonight and Total Request Live on MTV.
Nick Lachey Net Worth and Salary: Nick Lachey is an American singer, actor, songwriter, television personality, and host who has a net worth of...
Vanessa Minnillo Net Worth: Vanessa Minnillo is an American television personality, television host, fashion model and actress who has a net worth of...
Profession
Singer, Songwriter, Actor, Screenwriter, Television producer
Profession
VJ, Presenter, Actor, Model, TV Personality
Date of Birth
Nov 9, 1973 (50 years old)
Date of Birth
Nov 9, 1980 (43 years old)
Nicknames
Nicholas Scott Lachey
Lachey, Nick
Slider
Nicholas Scott "Nick" Lachey
98 Degrees
Nicknames
Vanessa Joy Minnillo
Nessa
Vanessa Joy Lachey
Vanessa Lachey
Ethnicity
Irish people
Italian people
Filipino American
Height
5 ft 9 in (1.753 m)
Nationality
United States of America
Nationality
United States of America
Did we make a mistake?
Submit a correction suggestion and help us fix it!