Neil Patrick Harris & David Burtka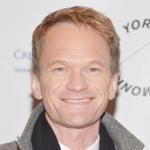 Neil Patrick Harris
$50 Million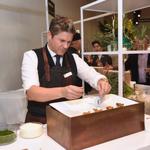 David Burtka
$3 Million
Neil Patrick Harris and David Burtka are both successful actors who met on the set of How I Met Your Mother. They appeared at the 2007 Emmy Awards as a couple for the first time, but have been together since 2004. The pair have two fraternal twins, Gideon Scott and Harper Grace, who were born via a surrogate. Following the passage of the Marriage Equality Act in New York, Burtka and Harris became engaged and got married in Italy during September of 2014.
Neil Patrick Harris Net Worth and Salary: Neil Patrick Harris is an American actor, producer, singer, and director who has a net worth of...
David Burtka net worth: David Burtka is an American actor and chef who has a net worth of $3 million. David Burtka has earned his net worth as an entertainment...
Profession
Actor, Voice Actor, Magician, Singer, Television producer, Musician, Film Producer, Television Director, Screenwriter, Comedian
Date of Birth
Jun 15, 1973 (49 years old)
Date of Birth
May 29, 1975 (47 years old)
Nicknames
NPH
Neil Harris
Neal Harris
Neal Patrick Harris
Height
5 ft 10 in (1.79 m)
Nationality
United States of America
Nationality
United States of America
Neil Patrick Harris Appearances
Justice League: The New Frontier

Flash
David Burtka Appearances
Something Borrowed

Scooter