Mila Kunis & Ashton Kutcher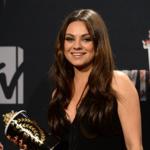 Mila Kunis
$65 Million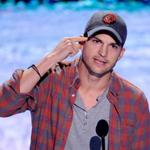 Ashton Kutcher
$200 Million
Ashton Kutcher and Mila Kunis are both American actors, who are well known for their work in both television and film. Kutcher and Kunis met while playing love interests on the Fox sitcom, "That 70s Show" which ran from 1998 to 2006. Their romance did not blossom on the show, but after reconnecting in 2012. The couple had a baby girl, Wyatt, in 2014, and married in 2015.
Mila Kunis net worth and salary: Mila Kunis is a Ukrainian-born actress and voice over artist who has a net worth of...
Ashton Kutcher net worth and salary: Ashton Kutcher is an American actor, model, investor and producer who has a net worth of $200 million. Ashton Kutcher...
Profession
Actor, Voice Actor, Model
Profession
Model, Actor, Screenwriter, Entrepreneur, Comedian, Television producer, Presenter, Voice Actor, Film Producer
Date of Birth
Aug 14, 1983 (36 years old)
Date of Birth
Feb 7, 1978 (42 years old)
Nicknames
Milena Markovna Kunis
Mila Kunas
Goldfish
Mila
Milena "Mila" Markovna Kunis
Nicknames
Christopher Ashton Kutcher
Ash
Kutch
Ethnicity
Ukrainian American
Nationality
United States of America
Mila Kunis Appearances
Family Guy Presents: Stewie Griffin: The Untold Story

Meg Griffin

Forgetting Sarah Marshall

Rachel Jansen

Honey, We Shrunk Ourselves

Jill
Ashton Kutcher Appearances
Boog and Elliot's Midnight Bun Run

Elliot

Codename: Kids Next Door: Operation Z.E.R.O.

A Night of 140 Tweets: A Celebrity Tweet-A-Thon for Haiti