Michael Douglas & Catherine Zeta-Jones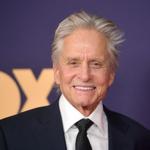 Michael Douglas
$350 Million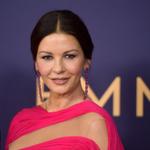 Catherine Zeta-Jones
$150 Million
Michael Douglas and Catherine Zeta Jones net worth: Michael Douglas and Catherine Zeta Jones starred together in the 2000 film Traffic after they began dating in 1999. Michael Douglas and Catherine Zeta Jones were married in 2000 and have the same birthday 25 years apart. According to Catherine Zeta Jones, the two met in Deauville, France and Michael Douglas said, "I want to father your children". The couple has two children together. It was reported that they began living separately in 2013 but Zeta Jones moved back into their apartment. Douglas previously had a relationship with actress Brenda Vaccaro for about six years before he married the daughter of an Austrian diplomat and had a son with her. Diandra Luker filed for divorce and was awarded $45 million. Zeta Jones had relationships with John Leslie, David Essex, and Mick Hucknall and was briefly engaged to Angus Macfadyen in the mid 90s.
Michael Douglas Net Worth and Salary: Michael Douglas is an American actor, director, and producer who has a net worth of $350 million. He is known for starring...
Catherine Zeta-Jones is a Welsh actress who has a net worth of $150 million dollars. Though it should be noted that at least half of her net worth is attributable to her combined assets with Michael Douglas. Their combined net worth is $350 million...
Profession
Actor, Voice Actor, Film Producer
Profession
Singer, Actor, Spokesperson, Dancer
Date of Birth
Sep 25, 1944 (79 years old)
Date of Birth
Sep 25, 1969 (54 years old)
Nicknames
Michael Kirk Douglas
M.K. Douglas
Nicknames
Catherine Jones
Cathy
Cath
Catherine Zeta Jone
Catherine Zeta Jones
Catherine Zeta, The Maneater
Catherine Zeta-Jones, CBE
Zeta-Jones
Catherine Fair Zeta Jones
Ethnicity
Scotch-Irish American
Russian American
Height
5 ft 10 in (1.78 m)
Nationality
United States of America
Did we make a mistake?
Submit a correction suggestion and help us fix it!