Meryl Streep & Don Gummer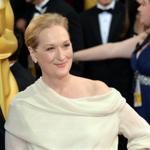 Meryl Streep
$160 Million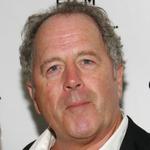 Don Gummer
$150 Million
Meryl Streep and Don Gummer net worth: Meryl Streep and Don Gummer were married in 1978. Meryl Streep and Don Gummer have four children together: Henry Wolfe Gummer, Mary Willa "Mamie" Gummer, Grace Jane Gummer, and Louisa Jacobson Gummer. The couple married six months after Meryl Streep's previous husband John Cazale passed away from lung cancer. They purchased a $1.8 million estate in Connecticut in 1985 and then moved into a $3 million mansion in Los Angeles, California in 1990 before moving back to CT. Streep is also the godmother of Billie Lourd, the daughter of Carrie Fisher. Don Gummer was married to Peggy Lucas before marrying Streep. He is a sculptor who works with table-top, wall-mounted, and free-standing works including bronze, stainless steel, aluminum, and stained glass. Meryl Streep has won three Academy Awards and been nominated for more than 20 which is a record. She was awarded the Presidential Medal of Freedom in 2014.
Meryl Streep net worth and salary: Meryl Streep is an American theater, television and film actress who has a net worth of...
Don Gummer net worth: Don Gummer is an American sculptor who has a net worth of $150 million. Though it should be noted that the vast majority of his net worth is attributed...
Profession
Actor, Voice Actor, Spokesperson
Date of Birth
Jun 22, 1949 (73 years old)
Date of Birth
Dec 12, 1946 (75 years old)
Nicknames
Mary Louise Streep
Mary Louise Gummer
Nicknames
Donald J. Gummer
Nationality
United States of America
Nationality
United States of America
Meryl Streep Appearances
Kramer vs. Kramer

Joanna Kramer

Lemony Snicket's A Series of Unfortunate Events

Josephine Anwhistle