Melanie Griffith & Antonio Banderas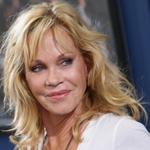 Melanie Griffith
$30 Million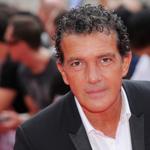 Antonio Banderas
$45 Million
Melanie Griffith and Antonio Banderas met while they were both still married to other people. Griffith was married to actor Don Johnson, while Banderas was married to Ana Leza. The two couples separated after Griffith and Banderas formed a new relationship. Griffith and Banderas co-starred in the film Two Much in 1995. Once both of their divorces became finalized, Banderas and Griffith were officially married in May of 1996 at a private ceremony in London. They have one daughter together, Carmen Banderas, who was born in September 1996. She is now known as Stella Banderas and appeared in Crazy in Alabama alongside her father Antonio. Melanie Griffith got a tattoo of Antonio Banderas' first name inside of a heart on her right shoulder. Over the years Griffith has battled addiction problems and been in and out of rehab. Back in 2012 Banderas was allegedly seen kissing another woman in Cancun. This and other problems led to more rumors in 2013 that the couple may split. In 2014, Griffith filed for divorce.
Melanie Griffith net worth: Melanie Griffith is an American actress who has a net worth of $30 million dollars. Melanie Griffith was born in New York in...
Antonio Banderas Net Worth: Antonio Banderas is a Spanish film actor, director, producer and singer who has a net worth of $45 million. Antonio Banderas was born in Spain...
Profession
Actor, Model, Voice Actor, Film Producer
Profession
Actor, Voice Actor, Film Producer, Film director, Businessperson, Singer, Dancer, Guitarist
Date of Birth
Aug 9, 1957 (61 years old)
Date of Birth
Aug 10, 1960 (58 years old)
Nicknames
Melanie Richards Griffith
Nicknames
Jose Antonio Banderas Dominguez
José Antonio Domínguez Banderas
Antonio Bandares
Tony Flags
Ethnicity
Swedish American
German American
Norwegian American
Scandinavian American
Nationality
United States of America
Melanie Griffith Appearances
Something Wild

Audrey "Lulu" Hankel
Antonio Banderas Appearances
Femme Fatale

Nicolas Bardo

Frida

David Alfaro Siqueiros