Megan Fox & Brian Austin Green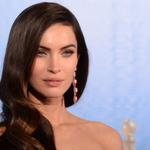 Megan Fox
$8 Million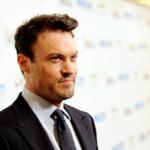 Brian Austin Green
$4 Million
Brian Austin Green and Megan Fox began dating in 2004, after having met on the set of Hope & Faith when Green was 30 years old and Fox was 18. In 2006, they became engaged, and then broke off their engagement in February 2009. Green and Fox announced they were engaged again in June 2010, and several days later, on June 24, 2010, the two wed in a private ceremony at the Four Seasons Resort in Maui. They have two sons: Noah Shannon Green and Bodhi Ransom Green. Fox filed for divorce from Green on August 21, 2015, a few days after the couple announced their separation.
Born in Oak Ridge, Tennessee, actress Megan Fox has a net worth of $8 million dollars. As a child, Fox took classes in dance...
Brian Austin Green Net Worth: Brian Austin Green is an American actor who has a net worth of $4 million dollars. Born July 15, 1973 in Van Nuys, California, Brian Austin Green...
Profession
Actor, Rapper, Television producer
Date of Birth
May 16, 1986 (33 years old)
Date of Birth
Jul 15, 1973 (45 years old)
Nicknames
Megan Denise Fox
Foxy Megan
Mega Fox
Nicknames
Bri
Brian Greene
Brian A. Green
Brian Green
Ethnicity
French American
Native Americans in the United States
Irish American
Nationality
United States of America
Nationality
United States of America
Megan Fox Appearances
Bad Boys II

Stars-and-Stripes Bikini Kid Dancing Under Waterfall

How to Lose Friends & Alienate People

Sophie Maes

Jennifer's Body

Jennifer Check
Brian Austin Green Appearances
Cock & Bull Story

Jack O'Malley