Maya Rudolph & Paul Thomas Anderson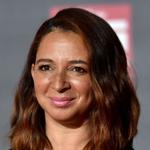 Maya Rudolph
$20 Million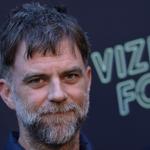 Paul Thomas Anderson
$70 Million
Maya Rudolph and Paul Thomas Anderson started dating in 2001. They live together as a couple in Los Angeles, CA. Although they have never gotten married they have four children together: Daughters Pearl Minnie, born October 2005, and Lucille, born November 2009, as well as two sons, Jack, born July 2011, and their second son, name unknown, born in September 2013. Rudolph joked on The Ellen DeGeneres show that she might have "Like 16, 17…" children. Adam Sandler joked that the new baby's name was Grown Ups 3. Paul Thomas Anderson was previously in a romantic relationship with singer Fiona Apple. He directed several music videos for Apple's second album. Paul and Maya's second child Lucille ended up being born at home unexpectedly. Rudolph said that the baby "just kind of gently glided into her father's arms". Rudolph appeared in her first film directed by Anderson, Inherent Vice, which is scheduled for release in December 2014. Maya Rudolph starred in her own variety show in May 2014 on NBC.
Maya Rudolph is an American comedian, actress, and singer who has a net worth of $20 million. Rudolph first became widely known as a cast member on NBC's "Saturday Night Live" (2000–2007)...
Paul Thomas Anderson is an American director, screenwriter, and producer who has a net worth of $70 million. Anderson left college to begin working as a production assistant, and received widespread acclaim for his first feature film, "Hard Eight" (1996)...
Profession
Actor, Comedian, Singer, Voice Actor
Profession
Screenwriter, Film Producer, Film director, Actor
Date of Birth
Jul 27, 1972 (49 years old)
Date of Birth
Jun 26, 1970 (51 years old)
Nicknames
Maya Khabira Rudolph
Nicknames
Paul Anderson
P.T. Anderson
PTA
P.T.A.
Ethnicity
African American
Nationality
United States of America
Nationality
United States of America
Maya Rudolph Appearances
Away We Go

Verona De Tessant
Paul Thomas Anderson Appearances
Minority Report

Passenger on Train #1

Wadd: The Life & Times of John C. Holmes

A Decade Under the Influence