Maury Povich & Connie Chung
Maury Povich
$80 Million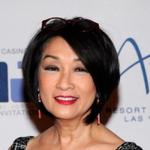 Connie Chung
$80 Million
Maury Povich and Connie Chung, met while working in the news department at WTTG-TV in Washington. In 1984 the pair were married. Maury and his first wife, Phyllis, have two daughters named Susan and Amy; and in 1995, Chung and Povich adopted a son, Matthew Jay Povich. Chung converted to Judaism upon her marriage to Povich, and the family maintains a kosher lifestyle year round.
Maury Povich Net Worth: Maury Povich is an American television personality, former journalist, and news anchor who has a net worth of...
Connie Chung net worth and salary: Connie Chung is a Chinese American journalist who has a net worth of $80 million. That is a combined net worth with her husband...
Profession
Journalist, Newscaster, Talk show host, Actor, Film Producer, Author
Profession
Journalist, Newscaster, Actor, Television producer
Date of Birth
Jan 17, 1939 (82 years old)
Date of Birth
Aug 20, 1946 (75 years old)
Nicknames
Maurice Richard Povich
Maurice Richard "Maury" Povich
Maurice R. Povich
Nicknames
Constance Yu-Hwa Chung
Constance Yu-Hwa Chung Povich
Zōng Yùhuá
Jung Yukwa
Nationality
United States of America
Nationality
United States of America
Maury Povich Appearances

Connie Chung Appearances