Matthew McConaughey & Camila Alves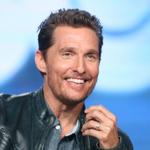 Matthew McConaughey
$160 Million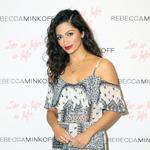 Camila Alves
$5 Million
Matthew McConaughey and Camila Alves first met at a bar called Hyde in Los Angeles in 2006. Camila says that she did not know who McConaughey was at first because of his long beard at the time. The couple got engaged on Christmas Day in 2011. They were married in June of 2012 in Austin, Texas. The couple felt no need to rush down the aisle. Alves said that they already felt like they were married for the previous six years. The two went all out with a three day wedding extravaganza. Matthew and Camila had two children before they were married, Levi, born July 2008, and daughter Vida, born January 2010. Camila was pregnant with their third child, son Livingston when they got married. Livingston was born in December 2012. After winning Best Actor for Dallas Buyers Club, McConaughey said that "I want to go home and make another baby". Camila has said that Matthew is not as romantic in real life as he is on screen. "Sometimes I'm like, Can we bring that guy home for a little bit?" she has joked. Matthew has said that he was a wild one before he met Camila. "When I married I intended to stay married. I did not want to make a mistake" said McConaughey.
Matthew McConaughey is an American actor and producer who has a net worth of $160 million. After a breakthrough role in Dazed and Confused, Matthew McConaughey became well-known for starring in a range of romantic comedies...
Camila Alves Net Worth: Camila Alves is a Brazilian model and designer who has a net worth of $6 million dollars. A model, entrepreneur, and television host, Camila Alves...
Profession
Actor, Voice Actor, Film Producer, Film director, Television producer
Profession
Model, Designer
Date of Birth
Nov 4, 1969 (52 years old)
Date of Birth
Jan 28, 1982 (40 years old)
Nicknames
Matthew David McConaughey
M. McConaughey
Nicknames
Camila McConaughey
Camila Alves McConaughey
Camilla Alves
Height
5 ft 11 in (1.82 m)
Nationality
United States of America
Matthew McConaughey Appearances
A Time to Kill

Jake Tyler Brigance