Mariah Carey & Nick Cannon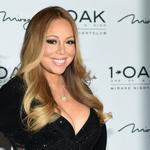 Mariah Carey
$320 Million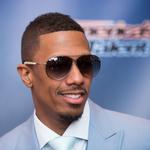 Nick Cannon
$20 Million
Superstar and pop diva Mariah Carey and actor/comedian Nick Cannon met on the set of her music video for her second album Bye Bye, on an island off the coast of Antigua (West Indies) and they later married on April 30, 2008. Mariah gave birth to their twins, a boy they named Moroccan Scott and a girl they named Monroe (after Marilyn Monroe, who has been an inspiration to Mariah her whole life). The couple is known for renewing their wedding vows annually and topping each ceremony with something more over-the-top with each succeeding anniversary. Their fifth wedding anniversary celebration, in typical Mariah Carey style, shut down Disneyland in Anaheim, California. The recurring bride arrived in front of the iconic Magic Kingdom castle in a horse-drawn, pumpkin-shaped carriage that was fit for Cinderella, but tailored for the lavish, fairytale-themed ceremony. Mariah Carey possesses a five-octave vocal range and is capable of reaching notes even beyond the 7th octave. She has spent no fewer than 79 weeks in the number one position on Billboard Hot 100. She also has acting credits for such films as Precious and The Butler. Nick Cannon began his career on television as a teenager and progressed to The Nick Cannon Show and America's Got Talent. He has also recorded a self-titled album that contained a single called Gigolo, a collaboration with R. Kelly. The couple were married in 2008 and twins, a daughter and a son. Cannon filed for divorce from Carey in New York on December 12, 2014.
Mariah Carey is an American singer, songwriter, record producer, entrepreneur and actress. Mariah Carey has a net worth of $320 million. Mariah Carey is one of the 15 best-selling musical artists in history having sold over 200 million albums worldwide to date. She is the second best-selling female artists of all t...
Nick Cannon Net Worth: Nick Cannon is an American actor and television host who has a net worth of $20 million. During his career, Nick has found success on television, film, radio, and as an entrepreneur/producer...
Profession
Record producer, Singer, Songwriter, Musician, Model, Author, Composer, Actor, Film Producer, Voice Actor
Profession
Comedian, Record producer, Actor, Musician, Presenter, Television producer, Writer, Rapper, Singer, TV Personality
Date of Birth
Mar 27, 1970 (52 years old)
Date of Birth
Oct 8, 1980 (41 years old)
Nicknames
Mimi
Mariah Angela Carey
MC
Songbird
Mirage
The Voice
Nicknames
Nicholas Scott Cannon
Nicholas Scott "Nick" Cannon
Ethnicity
Venezuelan American
African American
Irish American
Multiracial American
Ethnicity
African American
Nationality
United States of America
Nationality
United States of America
Mariah Carey Appearances
American Idol

Reality show judge
Nick Cannon Appearances
Goal II: Living the Dream

TJ Harper