Marc Anthony & Jennifer Lopez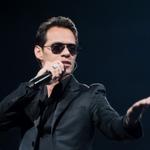 Marc Anthony
$80 Million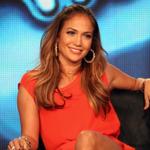 Jennifer Lopez
$400 Million
Marc Anthony and Jennifer Lopez are both incredibly successful musicians and actors who have over a decade worth of accolades to show for their work. In 2004, Anthony married Jennifer Lopez. Lopez gave birth to their children, twins Emme Maribel Muñiz and Maximillian David Muñiz in 2008. After almost 7 years of marriage, Anthony and Lopez announced their separation in July 2011, with Anthony filing for divorce on April 9, 2012. Their divorce was finalized on June 18, 2014, while Lopez retained primary physical custody of the two children.
Marc Anthony net worth: Marc Anthony is an American actor, singer, entrepreneur, and producer who has a net worth of $80 million. He is probably most widely recognized for his music career...
Jennifer Lopez is an American actress, singer, dancer, fashion designer, television producer, and businesswoman. As of this writing Jennifer Lopez's net worth is $400 million...
Profession
Singer-songwriter, Actor, Record producer, Television producer
Profession
Singer, Record producer, Television producer, Entrepreneur, Actor, Songwriter, Music Video Director, Presenter, Dancer, Fashion designer
Date of Birth
Sep 16, 1968 (53 years old)
Date of Birth
Jul 24, 1969 (52 years old)
Nicknames
Marc Antony
Marco Antonio Muñiz
Skinny
Marco Antonio Muñiz Ruiz
Nicknames
J-Lo
Jennifer Lynn Lopez
J. Lo
Jennifer 'J-Lo' Lopez
Jennifer López
La Lopez
Lola
Jennifer Lynn Muñiz
Jenny from the Block
JLo
Ethnicity
Hispanic
Hispanic and Latino Americans
Puerto Ricans in the United States
Nationality
United States of America
Nationality
United States of America
Marc Anthony Appearances

Jennifer Lopez Appearances
An Unfinished Life

Jean Gilkyson