Mandy Moore & Ryan Adams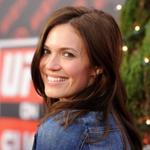 Mandy Moore
$14 Million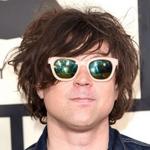 Ryan Adams
$1 Million
The couple, who got engaged in February, 2009, tied the knot in Savannah, Ga. The singer-actress, 24, and Adams, 34, applied for a marriage license at the Chatham County Probate office in Savannah, according to a court source, who adds that the famous couple went unrecognized. Moore tells Marie Claire in its April, 2009 issue that her now rocker husband is "a good egg. I'm in awe of him: his brain, his passion. He's truly one of a kind."
Mandy Moore net worth and salaru: Mandy Moore is an American singer, songwriter, and actress who has a net worth of $14 million. She signed...
Ryan Adams is an American singer/songwriter, musician, and producer who has a net worth of $1 million. Over the course of his career, he has released 18 solo albums, plus a further three studio albums with the band Whiskeytown. After leaving Whiskeytown in 2000, Adams embarked on a successful solo career, starting ...
Profession
Singer-songwriter, Model, Actor, Fashion designer, Voice Actor
Profession
Singer, Singer-songwriter, Musician, Author, Artist, Songwriter, Painter, Poet, Music artist, Visual Artist
Date of Birth
Apr 10, 1984 (39 years old)
Date of Birth
Nov 5, 1974 (49 years old)
Nicknames
Amanda Leigh Moore
Amanda Moore
Amanda Leigh "Mandy" Moore
National Anthem girl
Nicknames
David Ryan Adams
ryan adams
Ryan Adams and The Cardinals
Ethnicity
Irish American
English American
Cherokee
Height
5 ft 9 in (1.765 m)
Height
5 ft 7 in (1.727 m)
Nationality
United States of America
Nationality
United States of America
Did we make a mistake?
Submit a correction suggestion and help us fix it!