Maggie Gyllenhaal & Peter Sarsgaard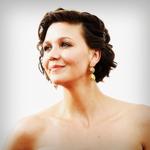 Maggie Gyllenhaal
$25 Million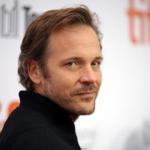 Peter Sarsgaard
$25 Million
Maggie Gyllenhaal is an acclaimed actress and Golden Globe Award winner who is known for her work in film, television, and on Broadway. John Sarsgaard is also a successful actor, who is probably best known for his role in the 2004 comedy-drama Garden State. Sarsgaard was close friend with Jake Gyllenhaal, Maggie's brother, when the couple met in 2002. They became engaged in 2006, and eventually married in 2009. The ceremony took place in a small chapel in Brindisi, Italy. Gyllenhaal and Sarsgaard have two daughters, Ramona and Gloria. Sarsgaard is vegan, although he says he cooks meat for his children.
Maggie Gyllenhaal is an American actress who has net worth of $25 million. That is a combined net worth with her husband since 2009, fellow actor Peter Sarsgaard...
Peter Sarsgaard is an American film and stage actor who has a net worth of $25 million. Peter Sarsgaard has been acting professionally since 1995 when he landed his first feature role in the movie "Dead Man Walking."...
Date of Birth
Nov 16, 1977 (44 years old)
Date of Birth
Mar 7, 1971 (51 years old)
Nicknames
Margaret Ruth "Maggie" Gyllenhaal
Margaret Ruth Gyllenhaal
Maggie
Nicknames
John Peter Sarsgaard
Peter Scarsgaard
Ethnicity
Swedish American
Nationality
United States of America
Nationality
United States of America
Maggie Gyllenhaal Appearances
Donnie Darko

Elizabeth Darko

Stranger than Fiction

Ana Pascal
Peter Sarsgaard Appearances
Dead Man Walking

Walter Delacroix